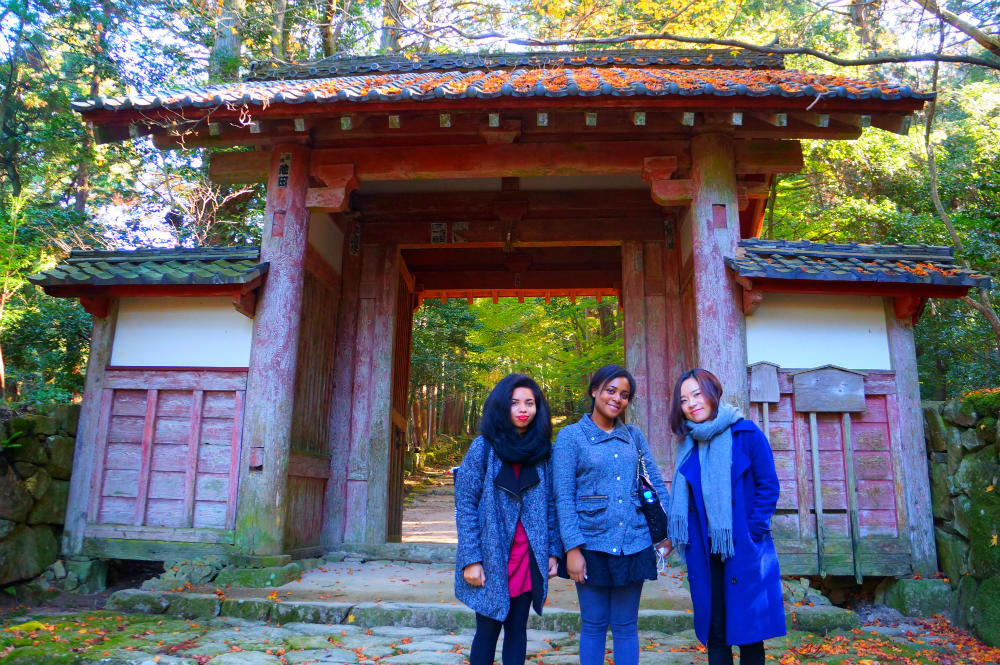 On November 26th, I had the opportunity to visit Hyakusaiji temple, as well as a sake brewery to taste sake and see how it was made.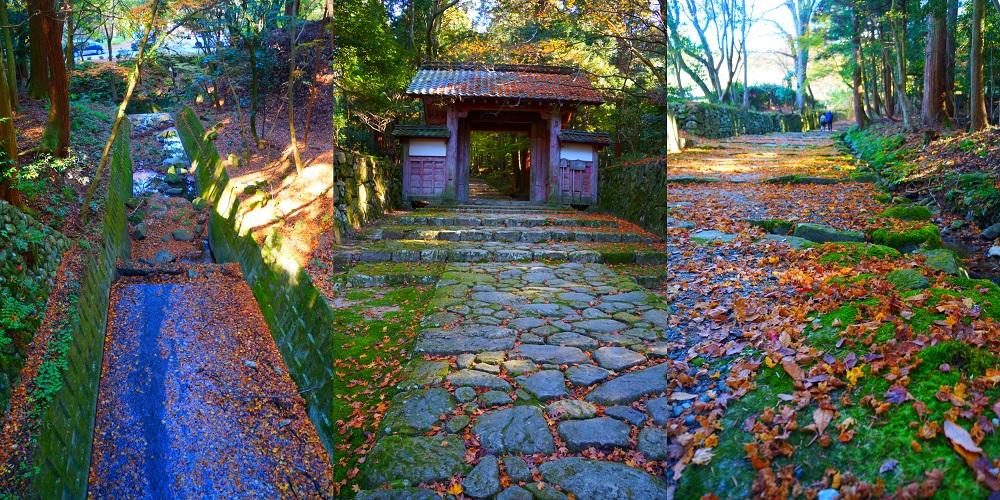 First, we went to Hyakusaiji temple. Hyakusaiji is one of the oldest temples in Japan.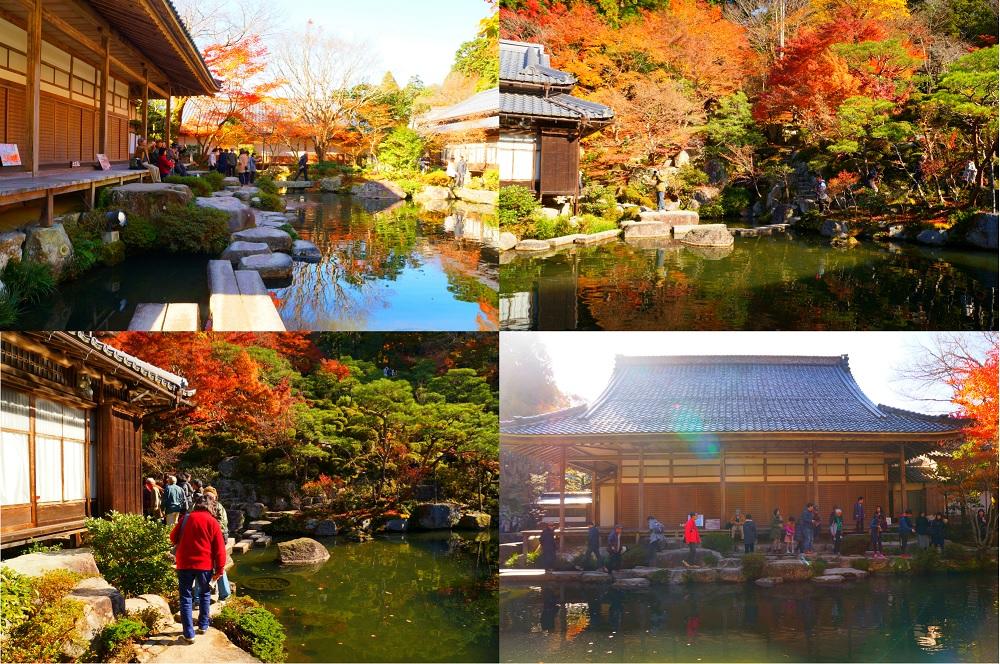 We saw the garden first, and it was beautiful! Because it was fall, there were beautiful maple leaves with vibrant colors. So we sat and enjoyed the peacefulness of the garden and the beauty of nature.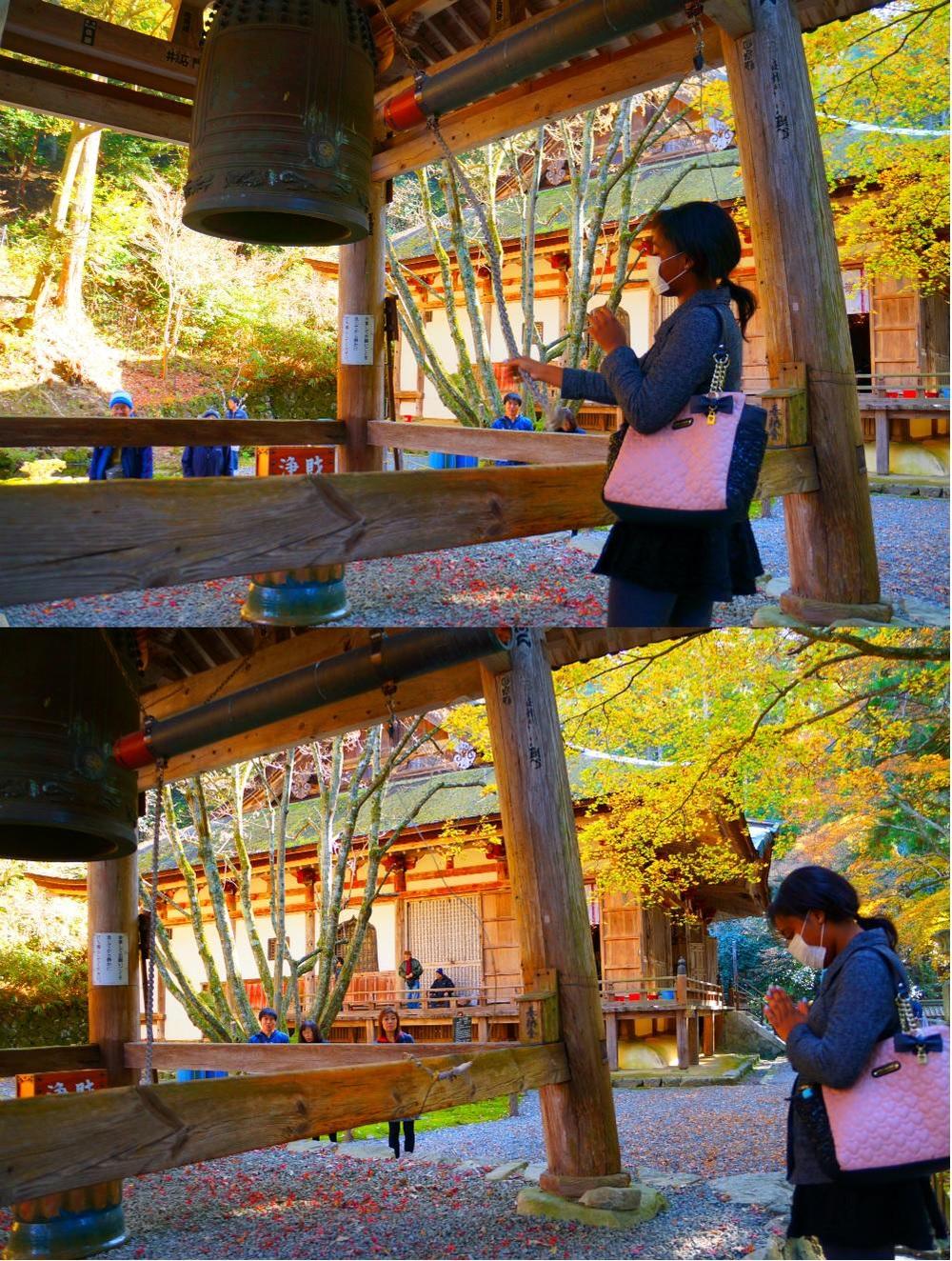 The main temple is on top of a mountain, so after climbing for about ten minutes, we reached the main temple.
There, we went inside, and then outside of the temple, where a large bell was, we each rang the bell and then prayed for something.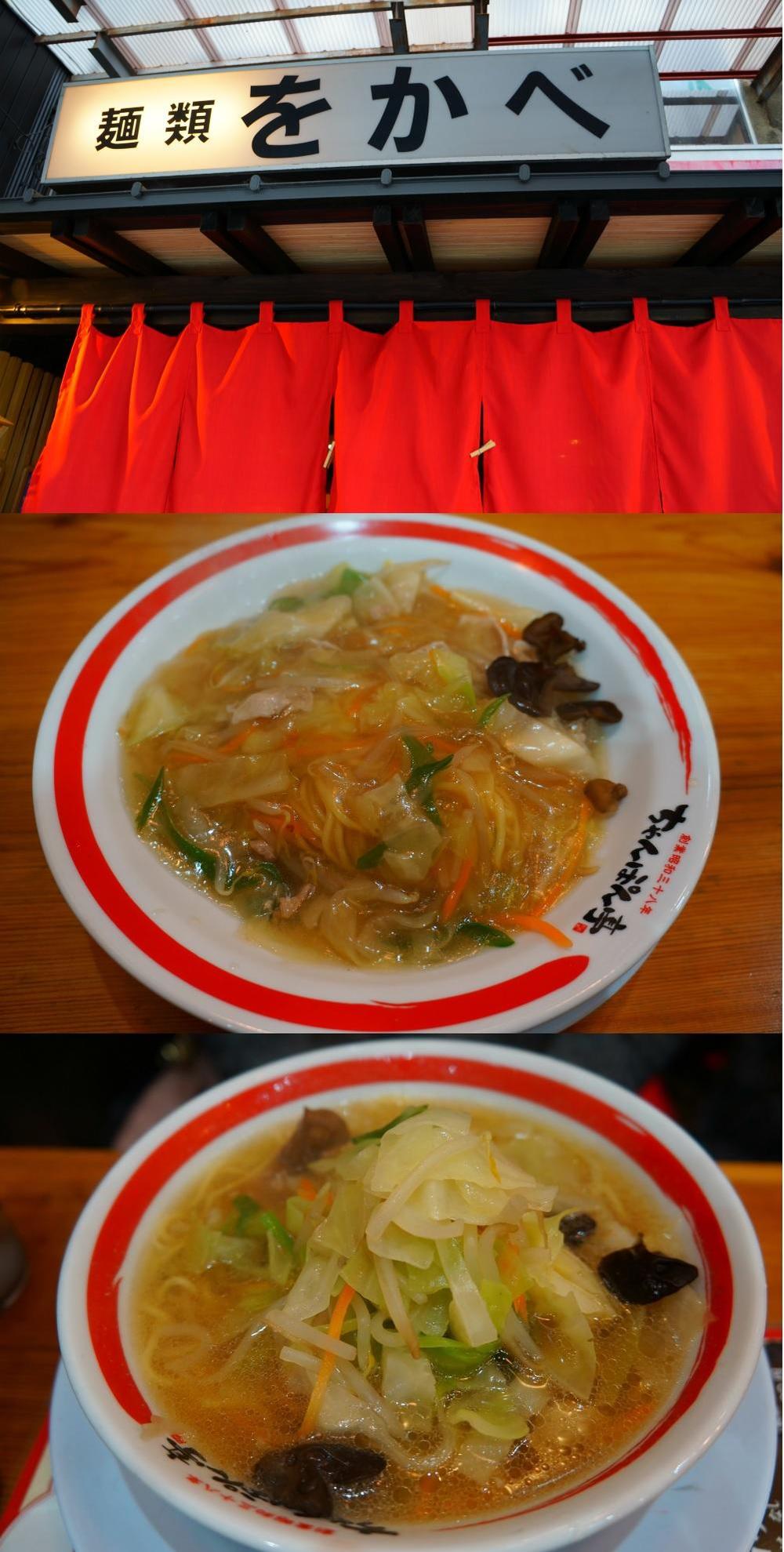 After our temple visit, it was lunchtime. So, we ate Omi Chanpon near Hikone station.
It was my first time eating chanpon, and it was delicious! I also found out that it was a special food to Shiga, which was also interesting.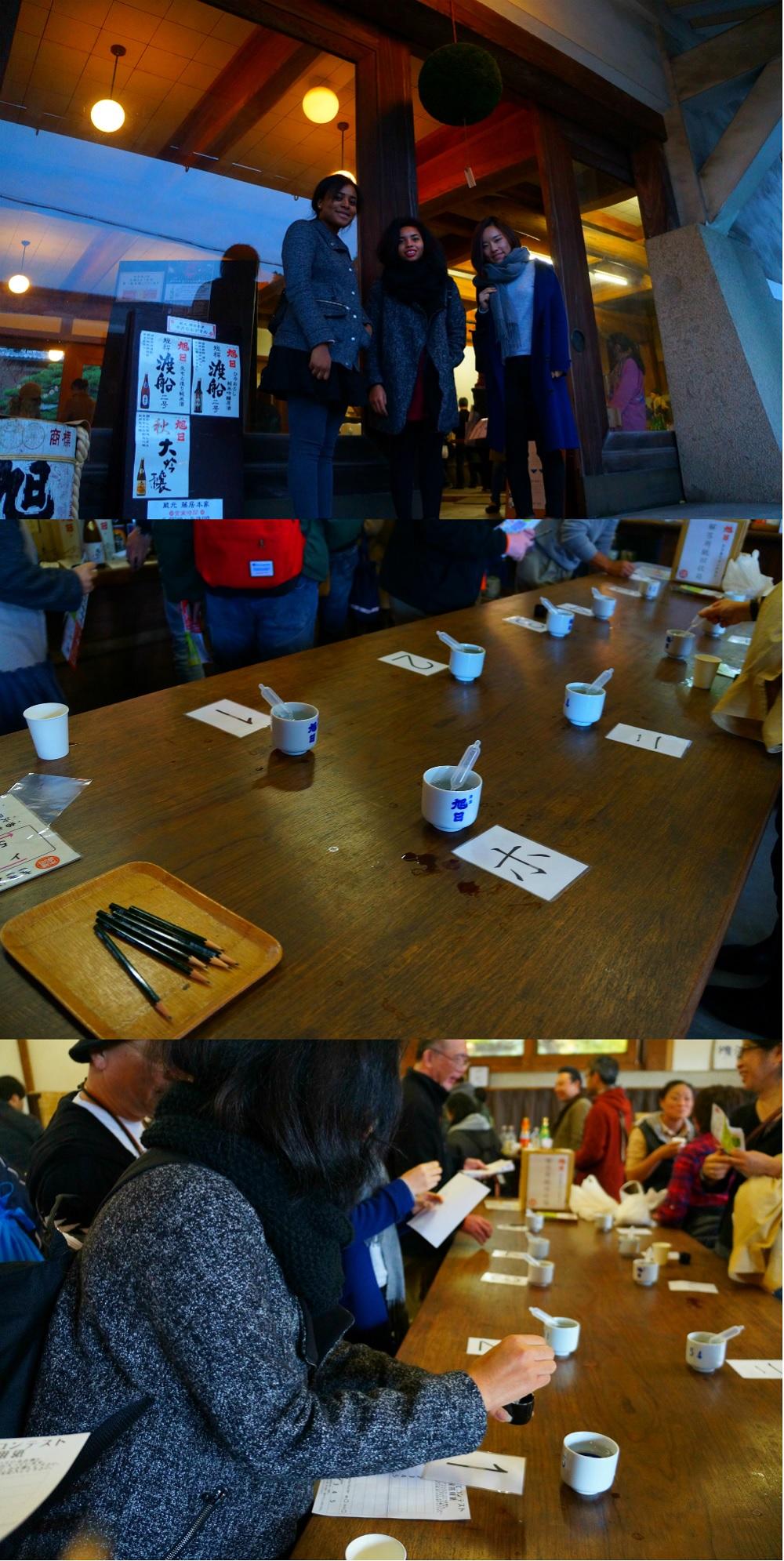 After our lunch, we headed to Inae station, and after a train ride, took a short bus ride to a sake brewery, where we learned how sake was made.
Before that, we played a game where we tasted different kinds of sake and had to match them to their bottles.
Needless to say, I couldn't tell which sake was which.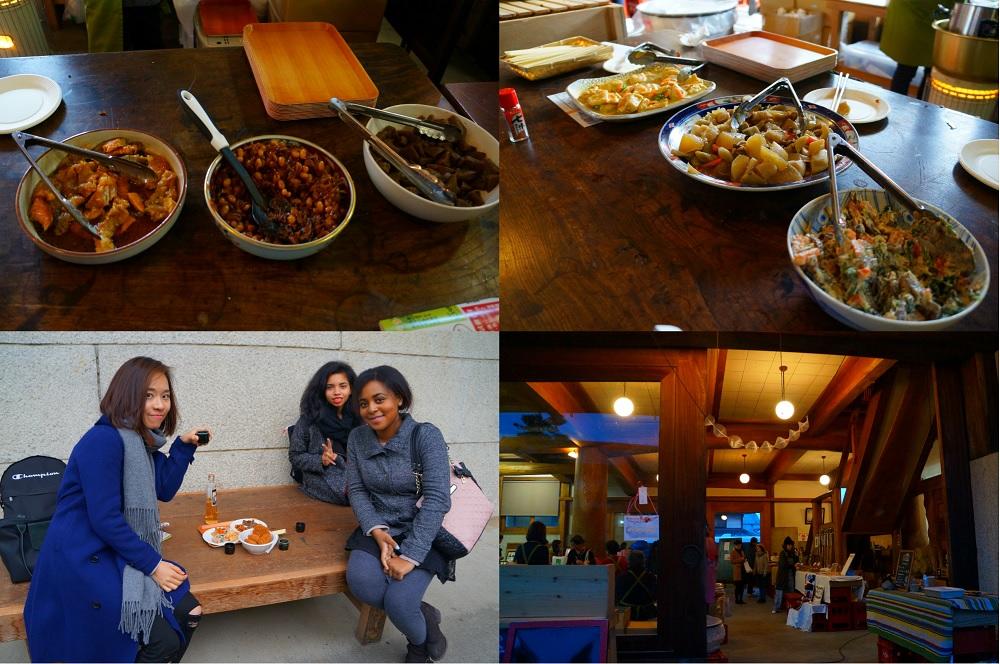 After the sake-making tour and the sake tasting game, we had a chance to look around the market area that was inside of the main building.
We tried many local Shiga foods, and drank amazake as well as plum sake. Amazake is not only good for your health, but it is also delicious and great for a cold day!
I don't like alcohol very much, but the plum sake was pretty tasty!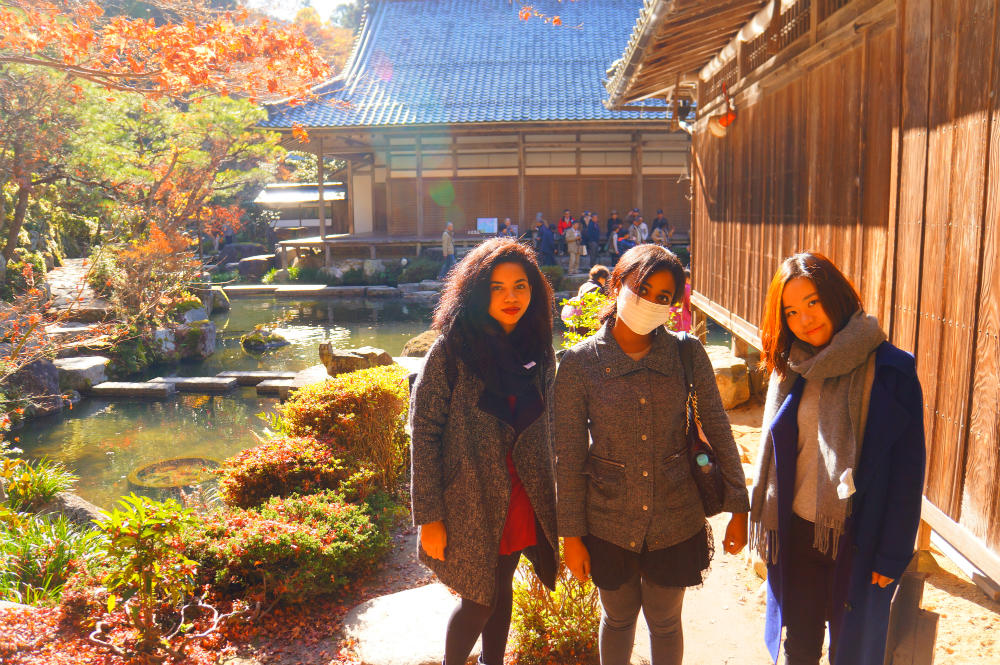 After a long, fun-filled day, we headed home. I learned a lot about Shiga and its' local foods and culture during this trip, and I am grateful for the chance I had to explore Shiga. It was a great day!