What could be better as a perfect gift or memento of your time in Japan than making your own chopsticks? At Rosa & Berry Tawada you can do just that. The process is surprisingly easy to get the hang of and it's a great solo or group activity.
When you arrive, you can meander around the gardens which are themed after English gardens. There are shops for souvenirs and plenty of views to take in. The best time to visit would likely be spring or summer when the flowers should be in bloom but even walking around in February, it was still enjoyable to walk around.

There is a hall where all of the crafts take place and there was quite a wide variety of things to do, including cooking. I think there is a lot of potential to have a crafty day out and come away with many hand-made and custom souvenirs if you wanted to make a day out of it.
To make the chopsticks, you are given two sticks and all the materials you need. All you have to do is choose the style you want to make and actually make them! First, sand down the wood and start to shape the chopsticks as you like them. We had examples to look at and help us work towards the perfect style for our work. We had to sit outside for this part since there is a lot of wood shavings and a small bin and brush were provided to clear the workspace, plus work mats to work over.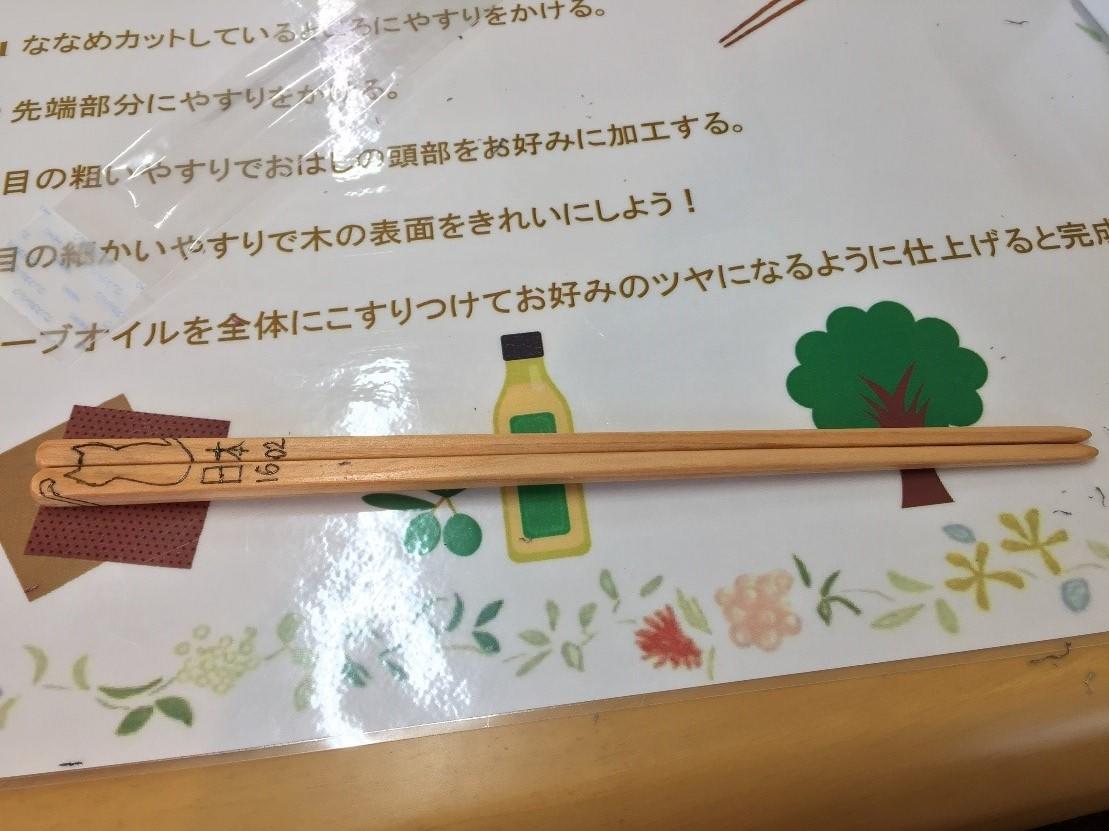 There was a small draw back that it was quite cold but they brought out blankets for us to keep warm whilst we worked and I was so intent on making my chopsticks that I didn't really notice how cold it was. In spring, summer, and fall the cold shouldn't be a problem!
In no time at all, I had some smooth, shaped chopstick looking wooden sticks. We relocated back into the hall for the next part which was to wood burn a design into the chopsticks. This part was the hardest for me, since I just couldn't decide what to include on mine. You could choose to write the dates as a commemorative item, maybe some small icons that remind you of Japan or something you like. I chose to do a cat outline and wind the tail around the chopsticks. I also included the kanji for Japan and the date so that I could keep them as commemorative chopsticks.
The last step is to oil them and you can add more oil to coat them again when you get home if you like. And voila - it was as easy as that! I am so happy with how they turned out and it's very satisfying to have made them myself.
After a productive morning, we went for lunch. There is a café which has buffet style dining on site here and I would highly recommend eating there since the food is amazing. It's all locally sourced and it's easy to find something you like - and eat as much of it as you like! The food was great but the desserts were absolutely amazing. My highlights were the small tarts, eclairs and chocolate mousse which I went back for seconds (and thirds!) of. They were little bite size desserts, so eating lots of them is totally feasible!
When you've eaten as many desserts as you can, a visit to Samegai Trout Farm to walk it off amongst the fishes is in order! It's a scenic drive up to the farm with nature surrounding you. The farm itself has many different types of trout and there is information along the way to learn about them if you'd like. You can also feed them and there is a fishing area too. It was really fun to watch the fish flocking for food and collecting stamps of the varieties of trout as we went around.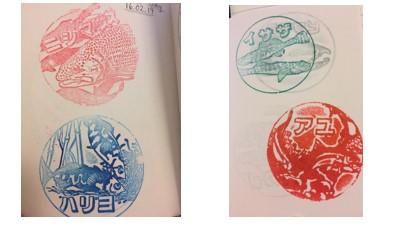 (Author : JoeleyBeckett, ALT teacher)
Shiga Prefecture Samegai Trout Farm
Address
Kaminyu, Maibara City, Shiga
Opening Hours
8:30 - 17:00 (March - June, October - November ) 8:30 - 18:00 (July - September) 8:30 - 16:00 (December - February)
Open every day *However, closed between December 28 - January 4
Inquiries
+81-749-54-0301 (Weekdays)
Access
Public transportation
JR Tokaido Main Line Samegai Station 10 min. by bus
10 min. on the bus bound for "Samegai Yosonjo," (¥260)
Website
http://samegai.siga.jp/