The first plate of the night was this Ōmi beef-cold shabu shabu(sliced beef) with sesame sauce. As the first dish of the dinner, there was a lot of anticipation built up from this moment. Mouth watering and feeling famished, I took my first bite of the small brown part that is cut in three featured blow. An explosion of flavor set off every dopamine receptor in my brain. I am usually not a fan of cold meat dishes, but this culinary concoction may be the only exception to the rule.
The second small plate consisted of three other dishes ;marinéd miso Herring roe, beef tartare and steamed duck. The real selling point for me were the various textures of each small bite. The duck had a firm and meaty texture (I honestly thought it was beef). The tartare was body temperature and was succulent. A very delicate flavor that kept to the theme of the prior dish with the same sauce. The most interesting of all was the marinated roe. The roe had tons of little pearl-like eggs that popped playfully on my palate. In short, it was a very fun dish to eat!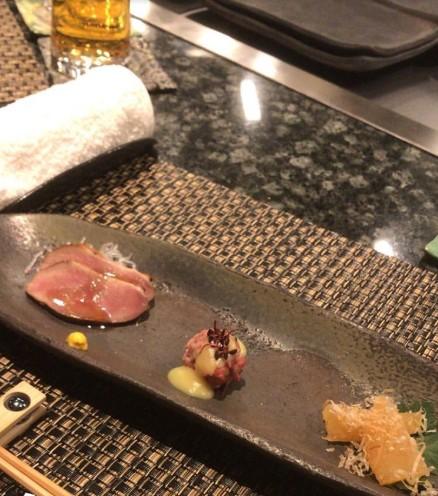 Continuing on my devourment, Ōmi Beef with boiled vegetable for shabu shabu was next on my hit list. The broth had subtle flavors that did not overpower the star of the dish, the beef. I quickly finished this dish as I could see the chef beginning to prepare the steaks for the main course.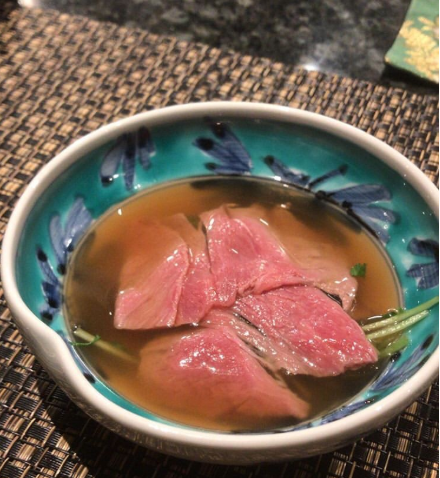 The soup for this season was actually made of flowers. I could smell a bit of the floral remnants so I expected it to have a grassy or floral flavor, however I was pleasantly surprised by the creamy texture the soup had! It was a bit heavier than I expected as well but not so heavy as to fill me up.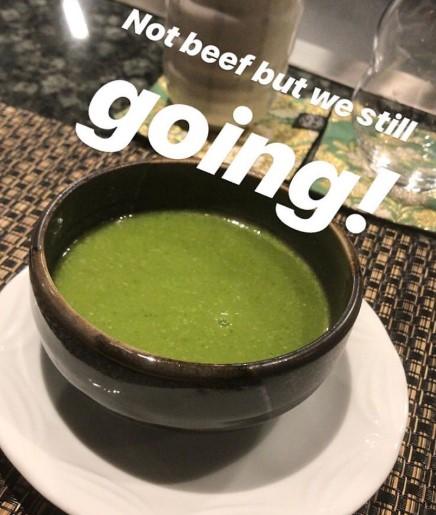 Ōmi beef steak. The reason to come. It did not disappoint. Order it medium rare. No spoilers on this one folks. It is one of those things that you must experience for yourself.

The rice dish of the set was beef curry over rice. Although small in terms of size, it was big on flavor. The curry itself was quite mellow and allowed me to appreciate the domestically grown rice for its high quality. It was a very simple dish that was executed very well.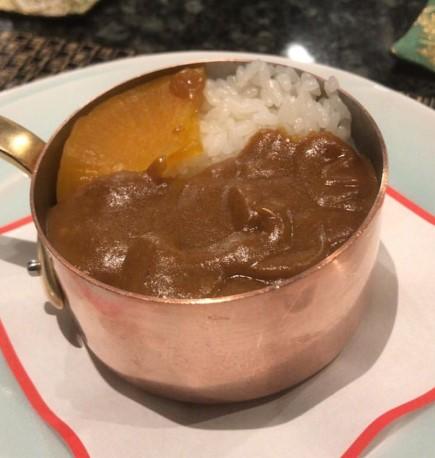 The seasonal dessert was a strawberry shortcake. I am not huge into baked goods, but it was really the perfect compliment to an amazing meal. Great thanks to the chef and staff of Matsukiya.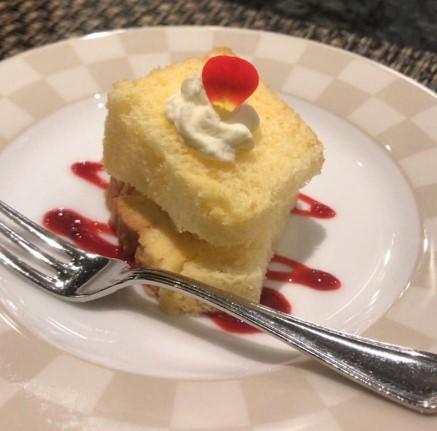 9 Courses of Blissful Enjoyment
Address: 14-17 Karahashicho, Otsu 520-0851, Shiga Prefecture TEL:+81 77-534-2901
(Author : Mr Deontae Deuce Griggs, Kansai Tourism Bureau)