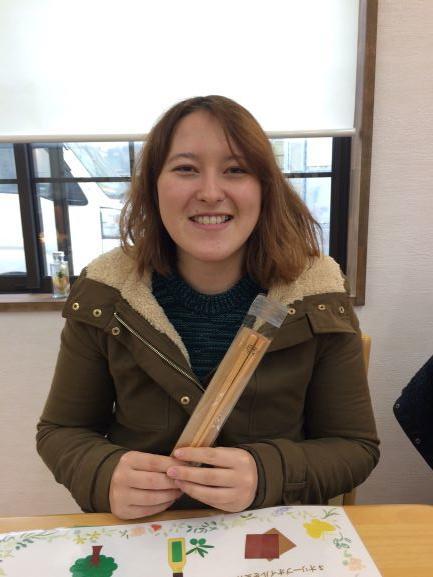 Last week, along with two other expats we went on a tour of Maibara and try out making our own unique chopsticks, eat beautiful seasonal dishes and visit a trout farm tucked away in the forest's of Maibara.
We set off from Maibara station and headed towards our first stop, Rosa & Berry Tewada, an English Garden park. Though it's only accessible by car, it's definitely worth a visit. There are a wide variety of crafts and cooking workshops you can take, from making wind chimes and hats to cooking your own pizza in a wood fired oven!
I had the opportunity to make my own set of chopsticks. The workshop took about an hour and in the end I came away with a pair of cute chopsticks with a wood burned sheep design.
Feeling quite chuffed after making my sheep chopsticks, we then ate lunch at Daichi restaurant (located in the park grounds) to try out our handmade chopsticks.
It was an all-you-can eat restaurant serving delicious dishes made with locally grown vegetables, inclduding produce grown in Rosa & Berry Tewada's own vegetable patches. The lunch was delicious but for me the desserts were the highlight.I would go back just for the cherry chocolate mousse and the roasted green tea ice cream!
After lunch we headed towards our final tourist stop, Samegai Trout Farm. Surrounded by a tranquil forest, Samegai is the perfect location for a spot of fishing with guaranteed success.
One of the best parts about this place is that you can eat the fresh trout! Sprinkled with a generous amount of salt and grilled, fresh fish has never tasted better.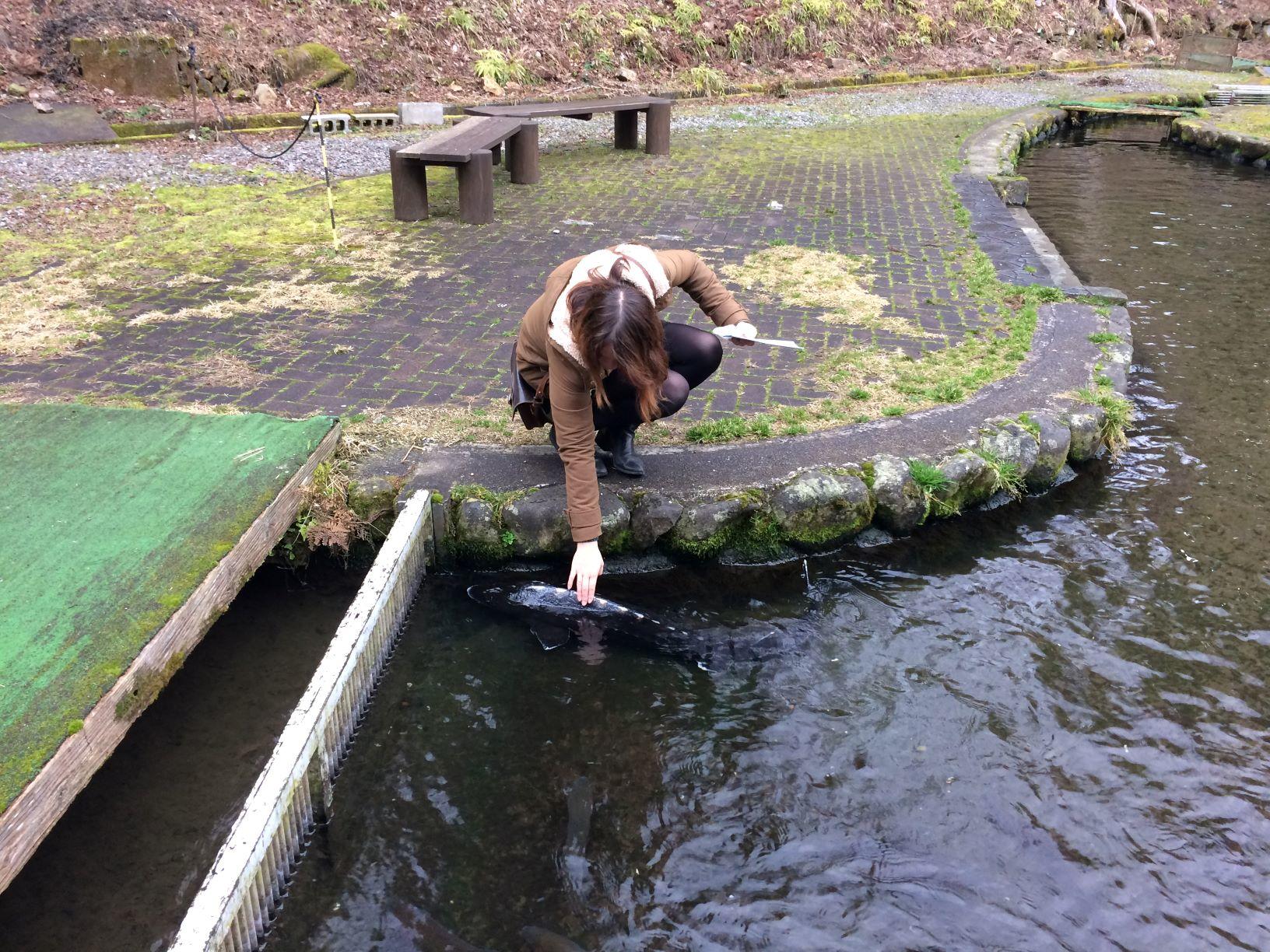 You don't necessarily have to fish for yourself, ofcourse. There are several restaurants around the farm that serve fresh Biwa salmon, Rainbow trout and White-Spotted char.
Although I was still quite full from lunch, I still took a quick look at the menu and my mouth watered at the Biwa Salmon Kaiseki cuisine (a traditional multi-course Japanese meal).
I'll definitely be coming back here in the humid summer months to cool off by the clear streams at Samegai Trout Farm and maybe spot some fireflies in the evening!
Overall, I was surprised by the variety of activities and cuisine Maibara has to offer. I had a fantastic time! I would highly recommend these places to both travellers with families and those who seek something different on their journey in Japan. You are one rental car away from experiencing the best of Maibara!
(Author :
Amy Vivian-Neal
, ALT teacher)
Shiga Prefecture Samegai Trout Farm
Address
Kaminyu, Maibara City, Shiga
Opening Hours
8:30 - 17:00 (March - June, October - November ) 8:30 - 18:00 (July - September) 8:30 - 16:00 (December - February)
Open every day *However, closed between December 28 - January 4
Inquiries
+81-749-54-0301 (Weekdays)
Access
Public transportation
JR Tokaido Main Line Samegai Station 10 min. by bus
10 min. on the bus bound for "Samegai Yosonjo," (¥260)
Website
http://samegai.siga.jp/