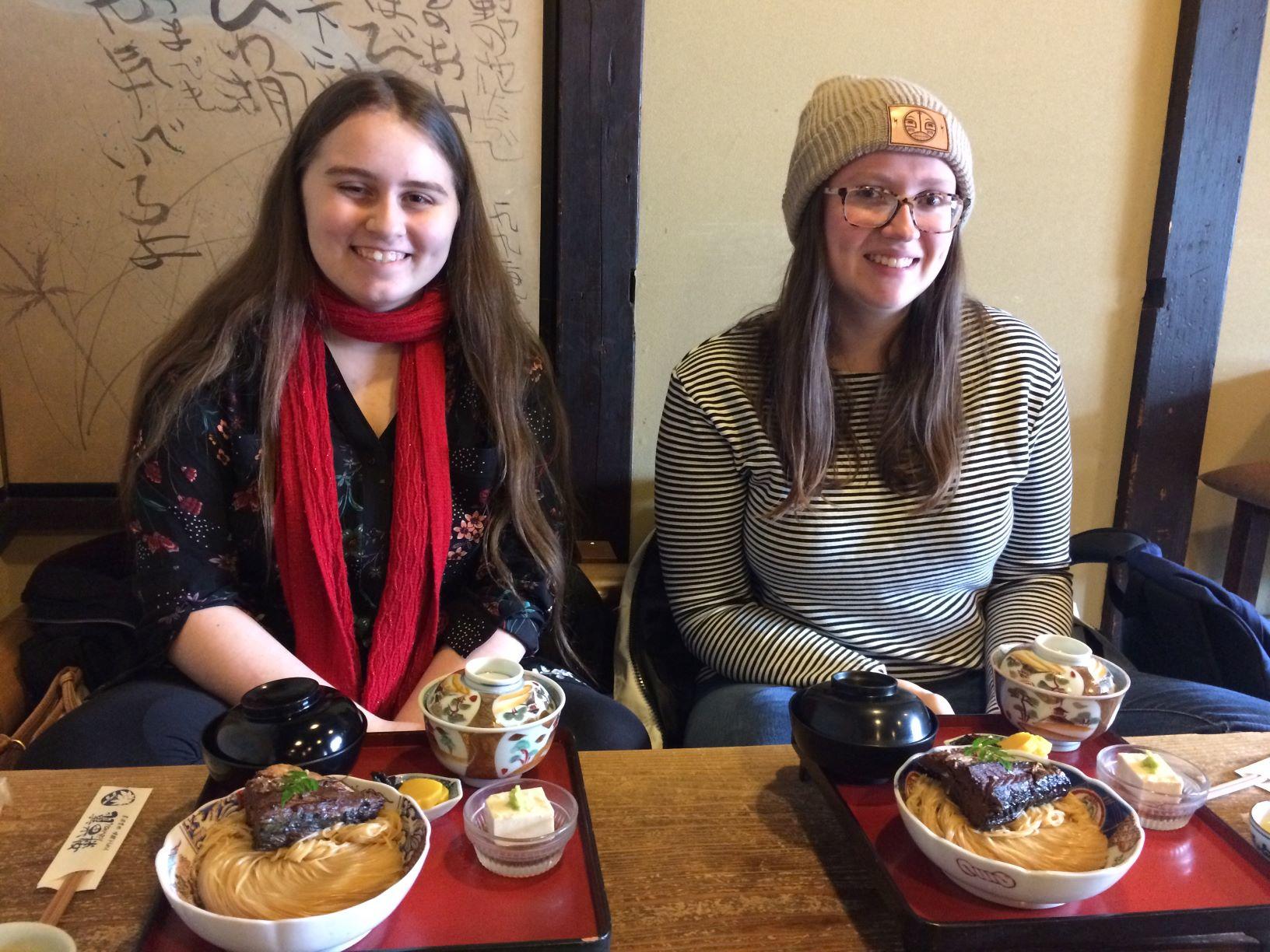 When given the opportunity to take a trip to Nagahama for a day while studying abroad in Hikone, I knew immediately I had to go. Now, remembering the trip, I will make sure I visit Nagahama again in the future, as there are so much more things to see and do in the area than can fit in one day.
Many, if not all, regions in Japan have special meals or types of food that are considered special to the area. The first stop on our trip was to the restaurant Yokarou. There, we enjoyed somen noodles with mackerel. I was very impressed by the mild, savory flavor of the dish. The environment of the restaurant felt like a very significant cultural experience. From the screens dividing the rooms, to the traditional way we removed our shoes when we entered and sat on pillows on the floor, I felt like I was learning something new every second I spent at Yokarou.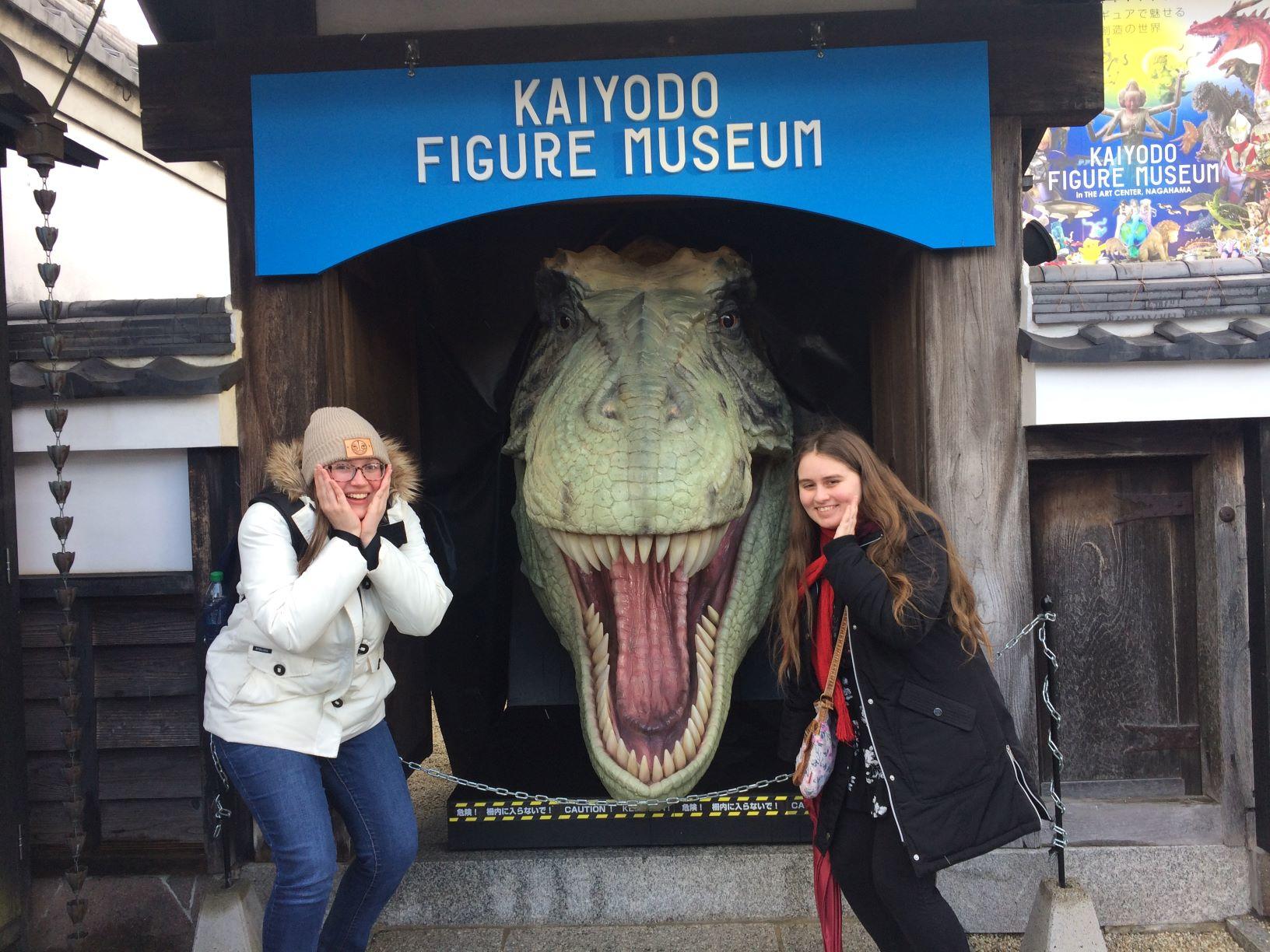 Next, we visited the Kaiyodo Figure Museum. This was the part of the trip I was most excited for. As someone who loves miniatures and figures, as well as pop culture, this was a great place to explore. We saw many characters from cartoons, video games, and anime, as well as detailed animals and vehicles. My favorite item there was the many dinosaur figures on display. Another great thing about this museum is the huge collection of gachapon, or vending machines for capsule toys. We got to take home some complementary capsule toys, as well as some souvenirs I bought from the gift shop.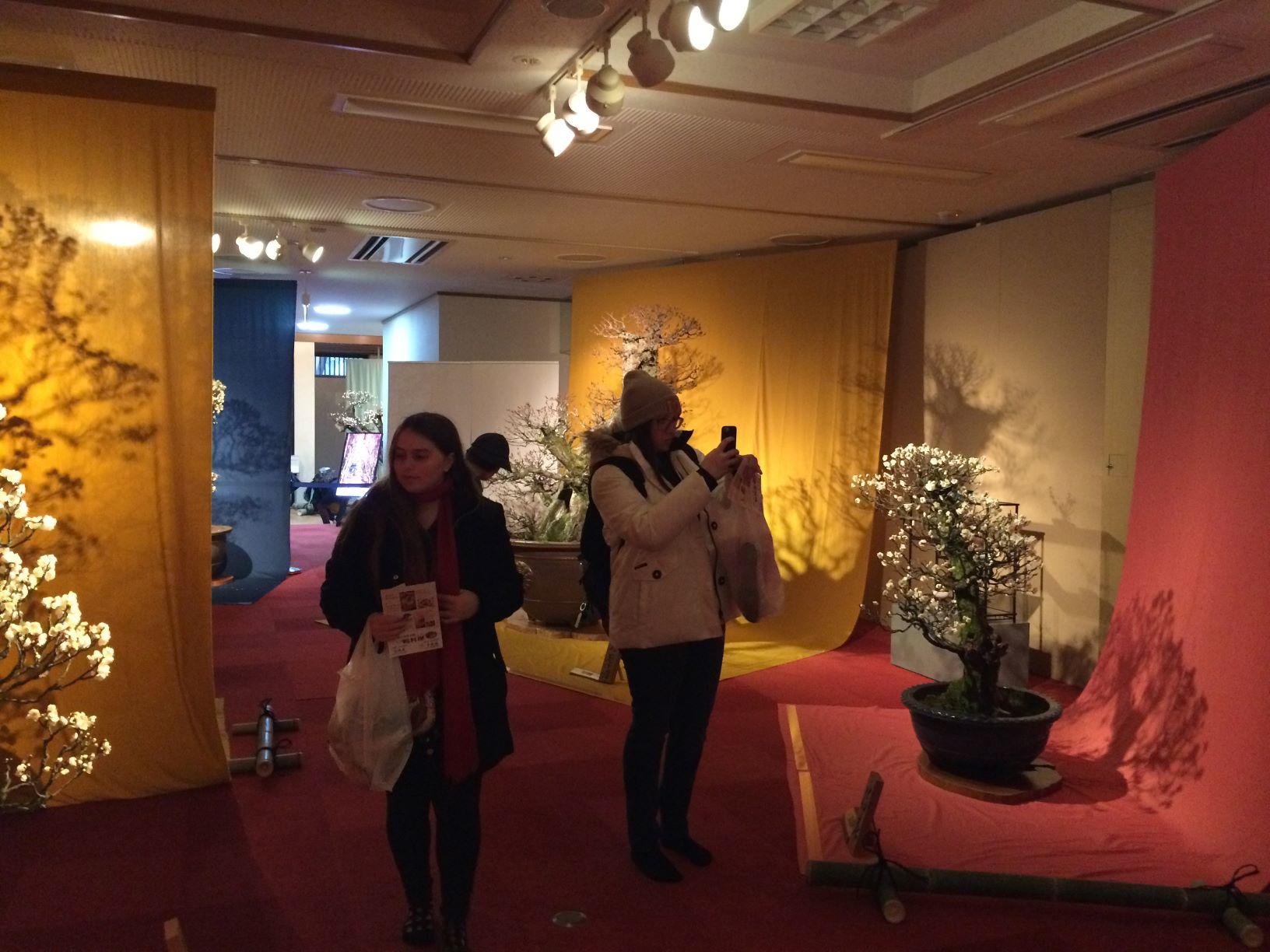 Lastly, we were lucky enough to view the 68th Nagahama Bonsai Exhibition of Ume Trees with Blossoms. The displays of numerous bonsai trees of all shapes and color made it impossible to not be amazed. I took dozens of pictures there. My favorite part about this location is the amazing smell that the trees create within the building. We were very lucky to participate in this event, as the trees only blossom within a very short time span around February.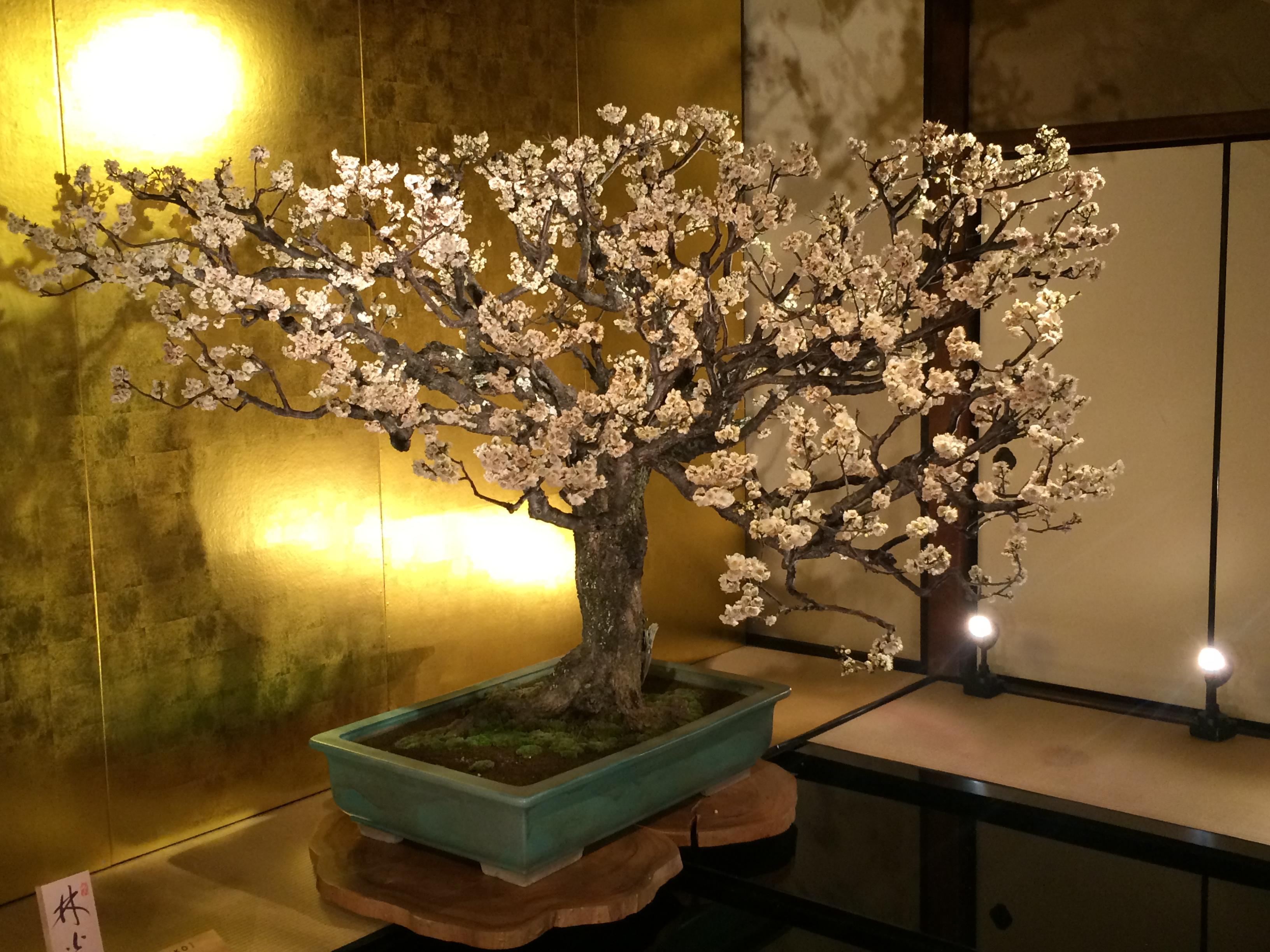 Overall, the city of Nagahama was a great place to walk around for the day. The shops are very open and welcoming to customers, and there are many souvenirs to choose from. I indulged and bought some strawberry daifuku. I shared them with my roommate, and they were an amazing way to remember my trip.
Author : Talia Pulliam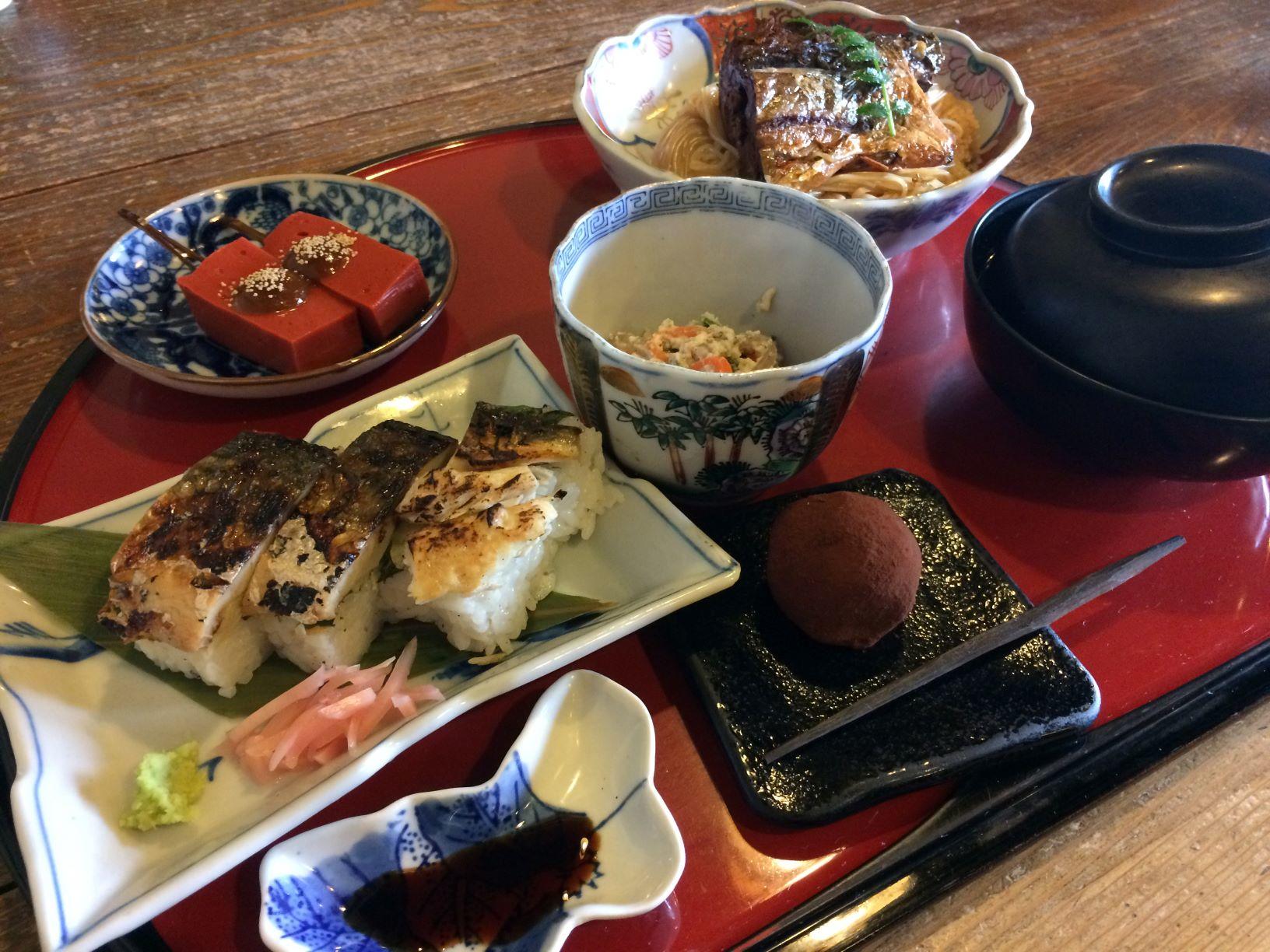 Upon arriving in Nagahama after a scenic drive along the lake, we went to a restaurant called Yokarou that serves local Nagahama food. The inside was set up like a traditional Japanese building, so we took our shoes off and walked around in our socks. Our table was upstairs in a room lined with screens of Japanese art. We were served mackerel on top of somen noodles, a local specialty, along with some sides and green tea. It tasted really good.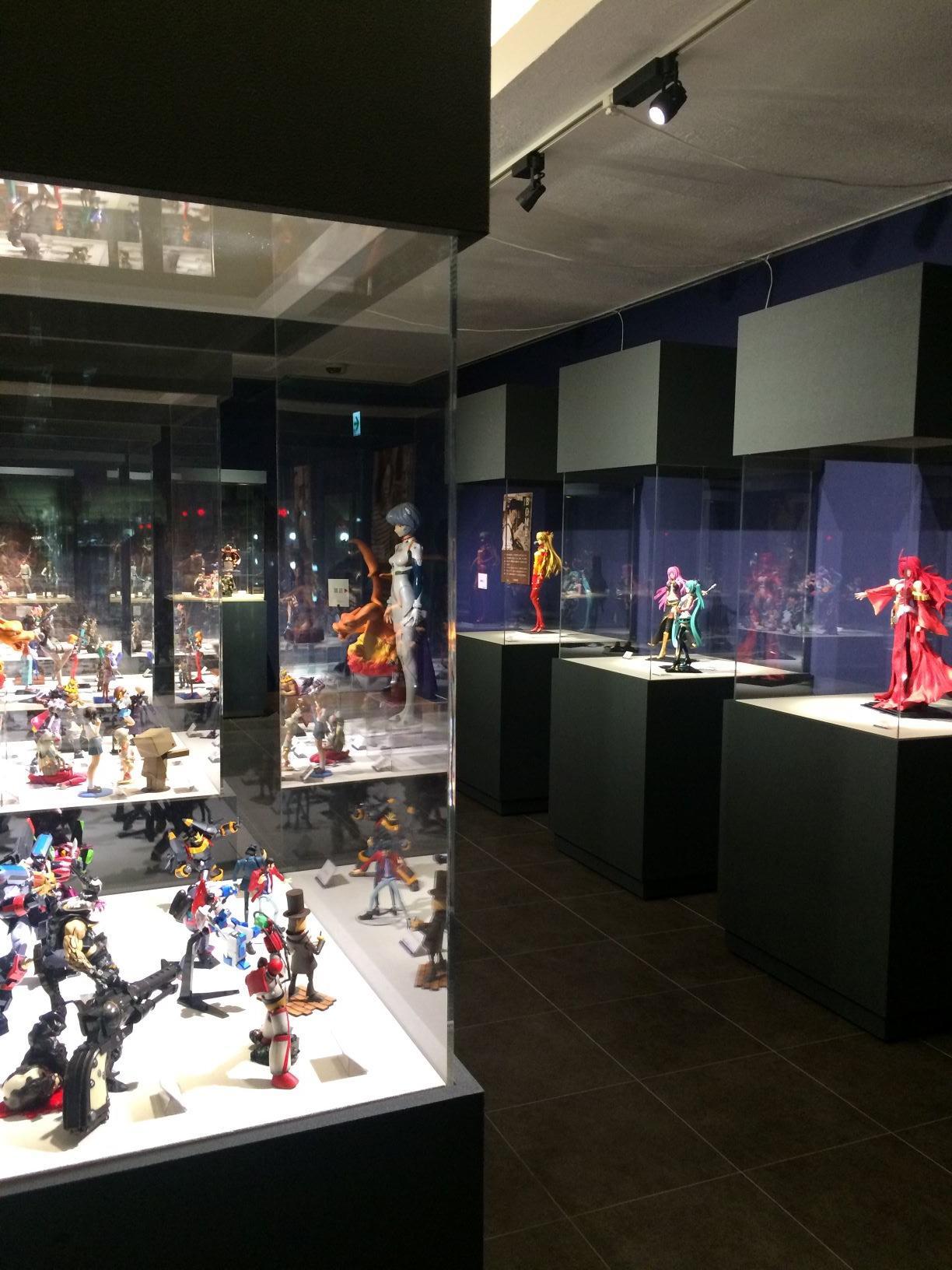 Next, we made our way to the Kaiyodo Figure Museum. This was the highlight of the trip for me. The museum has figures for almost everything--anime, video games, manga, movies, and miscellaneous things, like animals and artistic works not connected to media. I was surprised and very happy to find a figure of the xenomorph from the Alien movie series, as it was something I was looking for in the museum but not expecting to actually find. This museum is especially good for people who enjoy Japanese anime and manga, as a large portion of the museum is filled with those. There's a lot of Evangelion figures, like a life-sized Ayanami Rei that I got a picture with. I wholeheartedly feel that everyone interested in Japanese media can find something that speaks to them in this museum, as there were so many varieties of things. Godzilla, Black Jack, Hatsune Miku, Snake from the Metal Gear series, Kenshiro from Fist of the North Star, and many, many more. They have a gift store, too, with figures available to buy, ranging in prices depending on the size. I know I saw some Yu-Gi-Oh figures and even some Marvel and DC ones. My friend bought a Shiga souvenir with Kirby on it. Surprisingly, there were also Hikonyan souvenirs there.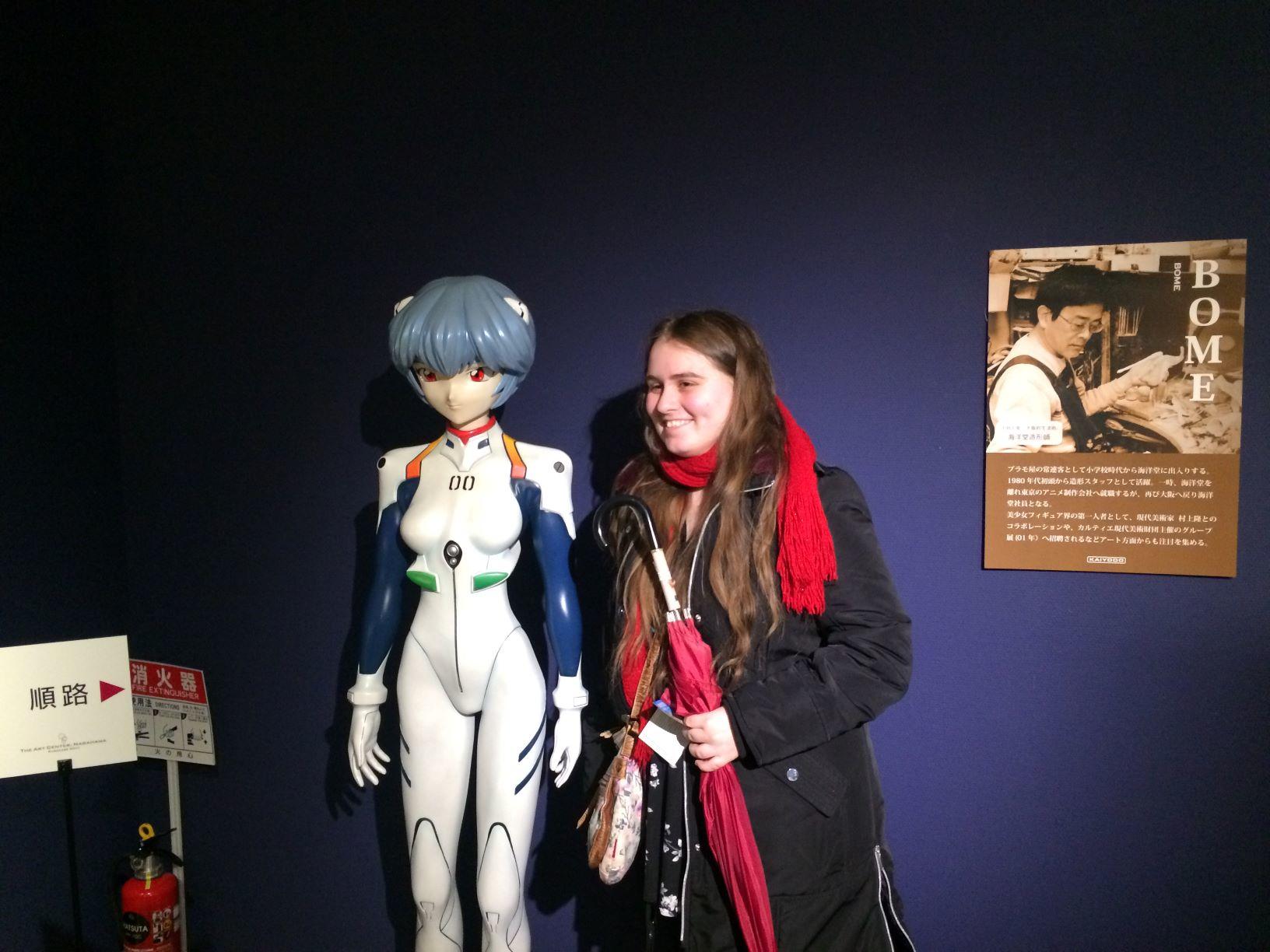 After leaving the museum, we went to an exhibition of a variety of bonsai trees, which takes place every year in February. The exhibition was held in a traditional Japanese building that we first had to walk through a beautiful garden to reach. The hallways filled with a very sweet smell from the bonsai trees, making the experience all the more pleasant. They had small trees, the blossoms of those seeming too big for trees of that size, but lovely all the same. They had big trees, too, one of which had a whole pond in its display. Watching the blossoms from the wide-reaching branches drift down and land in the water below was very soothing. I fell in love with that tree. I also adored the twisting and seemingly hollowed bark of many of the other trees.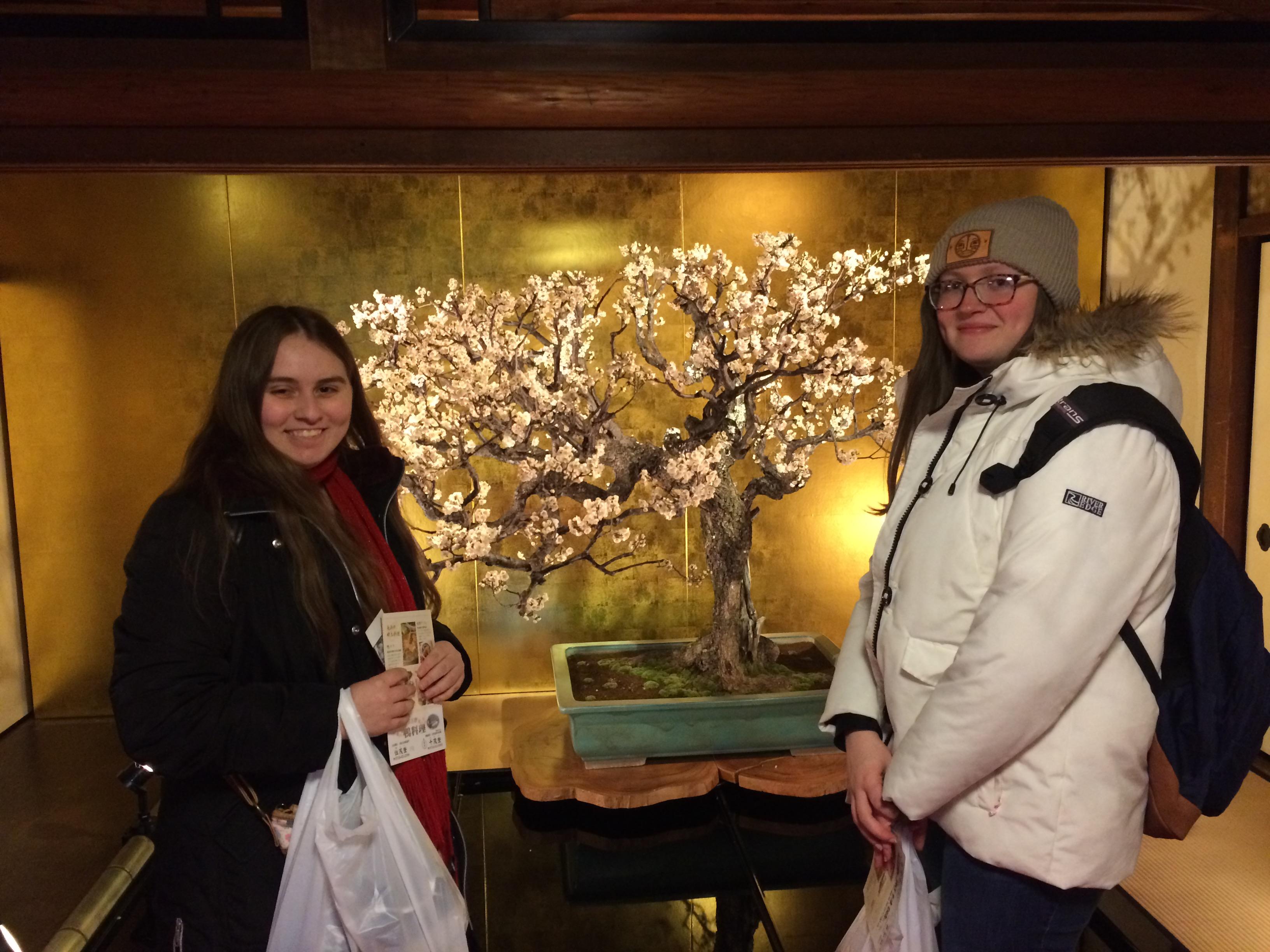 My roommate and I immediately knew we had to come back to Nagahama and explore more of it.
Author : Colleen O'Keefe
Kaiyodo Figure Museum
Address
13−31 Motohamacho, Nagahama City, Shiga
Opening Hours
10:00 - 18:00
Open every day
Inquiries
+81-749-68-1680
Access
Public transportation
JR Biwako Line Nagahama Station 5 min. on foot
Website
http://kitabiwako.jp/en/museums/
Nagahama Bonbai Exhibition
Date
Early January - Mid March
Place
Keiunkan
Access
Public transportation
JR Hokuriku Main Line Nagahama Station 3 min. on foot
Website
http://kitabiwako.jp/bonbai/