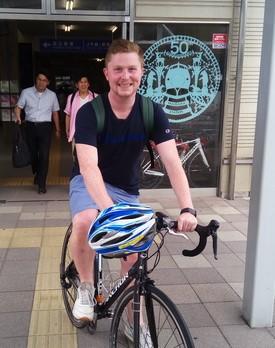 On a Monday morning in late August, I boarded the bullet train at Nagoya and travelled to Maibara station on the Eastern side of the massive Lake Biwa. There was a dramatic change in scenery from the urban sprawl of Nagoya to the distinctive rice fields and hills of Shiga prefecture. Upon my arrival to Maibara station, I was met by the friendly faces of the Biwaichi rental cycle Maibara branch team, quickly sized up for a bicycle and sent on my way on my three-day 240km journey around Lake Biwa.
Day 1 - 70km - Maibara to Moriyama
From my research, it seemed that the first stretch of my trip would be the best for sightseeing with Hikone castle and Omi-Hachiman between me and my first overnight stop in Moriyama. This section of the journey is usually around 55-60km if you follow the coastline of the lake but I was determined to see both sites on my way so I did take detours to go see them.
After setting off Westwards from Maibara station, I was soon greeted by the vast expanse of Lake Biwa and the epic scale of the lake soon dawned on me. I followed the coast to the South while keeping an eye out for signs for Hikone castle. From a distance, I soon noticed Hikone castle towering above the town of Hikone so I parked my bike and had a look around the impressive structure.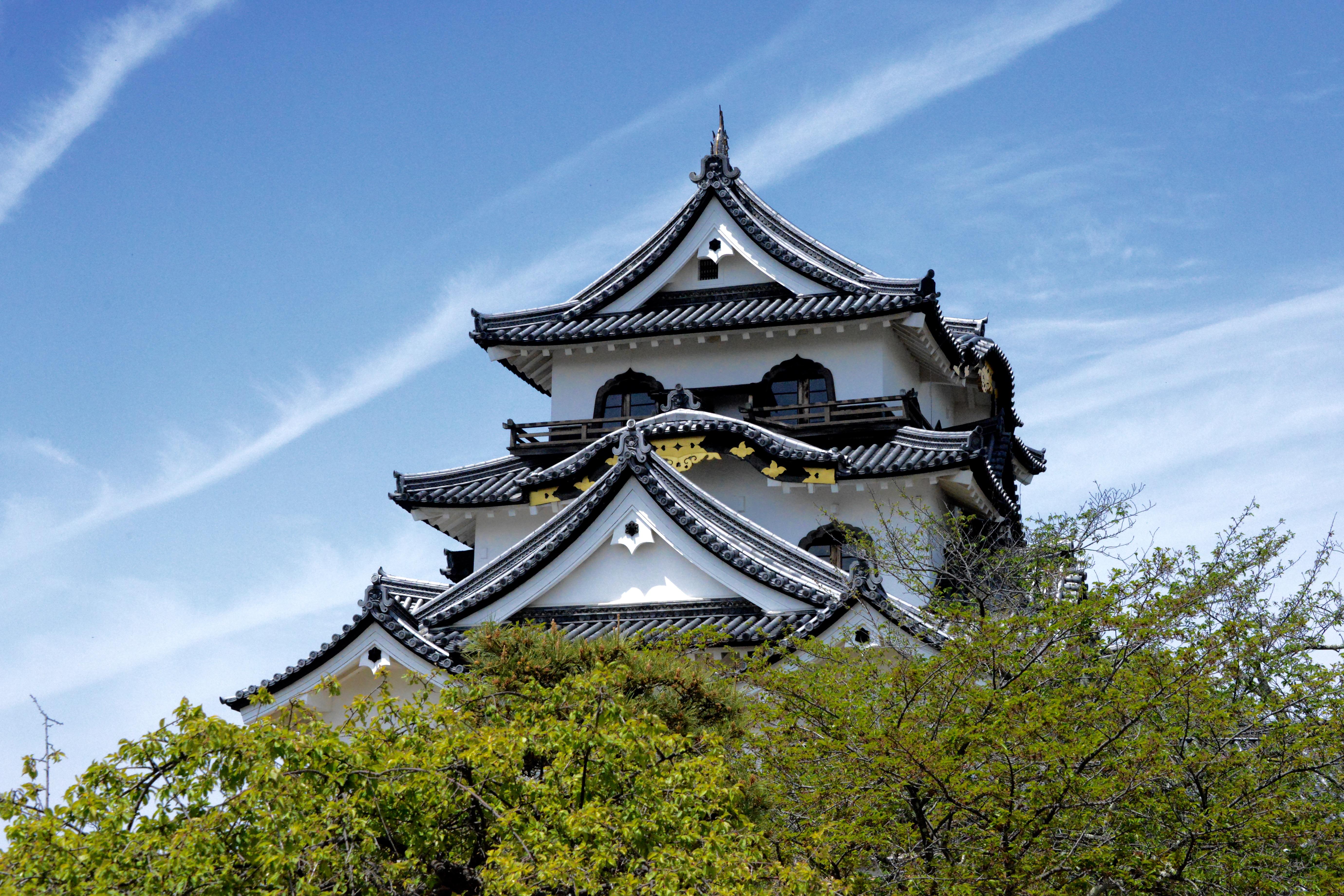 I continued to follow the coastline for another 25km before arriving into Omi-Hachiman. This charming canal town gives a real flavour of old Japan and parts of it reminded me of the Gion geisha district of Kyoto but with significantly fewer tourists. I planned to take the Hachimanyama ropeway up to Mt. Hachiman to try getting some views of the area but I was conscious that I might run out of sunlight before arriving in Moriyama so I continued onwards.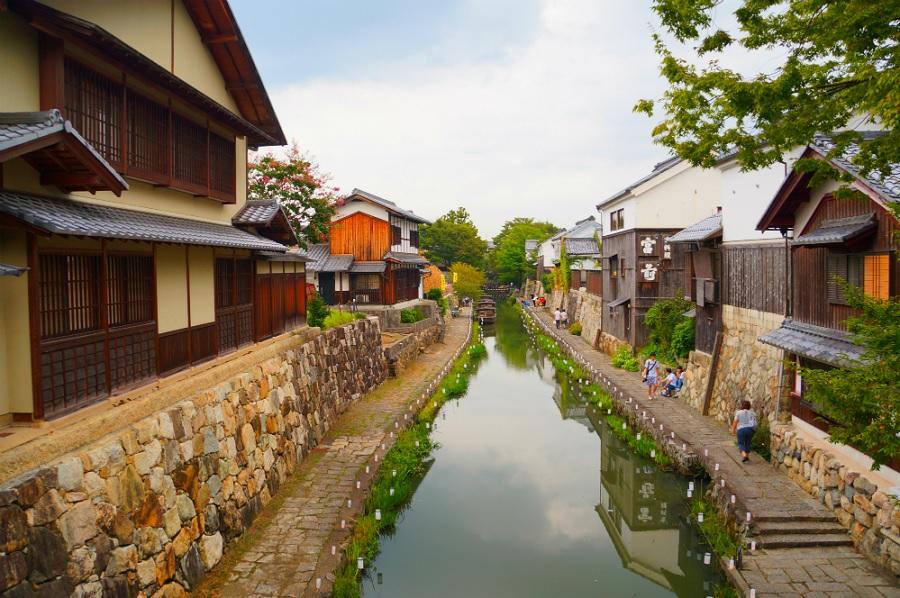 For the remainder of the day, I followed the wavy contours of the lake crossing bridges of canals as they met the mighty Biwako. As successful first day in the saddle!
Read next article - Day 2 here
Read next article - Day 3 here
Hikone Castle : https://en.biwako-visitors.jp/spot/detail/212
Address
1-1 Konki-cho, Hikone City, Shiga
Opening Hours
8:30 - 17:00
Open every day
Inquiries
+81-749-22-2742
Access
Public transportation
JR Biwako Line Hikone Station 15 min. on foot
Website
https://visit.hikoneshi.com/en/
Hachimanbori Canal : https://en.biwako-visitors.jp/spot/detail/175
Address
Vicinity of Miyauchi-cho, Omi-Hachiman City, Shiga
Inquiries
Omi-Hachiman Station Tourist Information
+81-748-33-6061
Access
Public transportation
JR Biwako Line Omi-Hachiman Station 12 min. by bus
Alight at the "Osugi-cho" bus stop
Website
http://www.omi8.com/annai/hachimanbori_info.htm