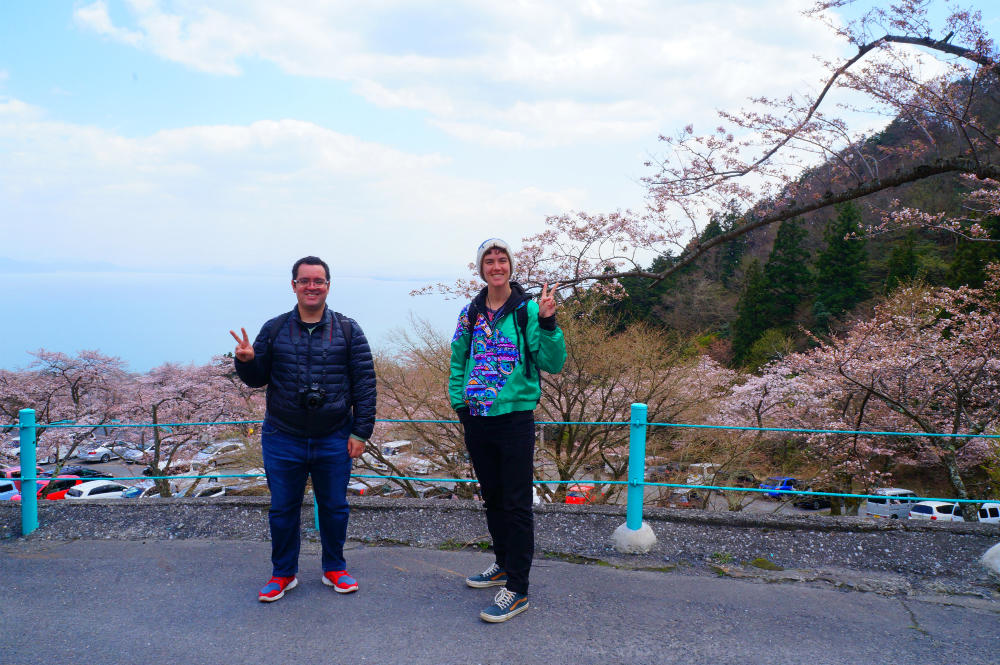 One pleasant morning in April, we found ourselves at Biwako Valley, a mountain resort in western Shiga.Biwako Valley is more well-known for its Winter Season ski slopes, but this time we visited at the start of their Green Season. The base of the resort is also famous for its cherry blossoms.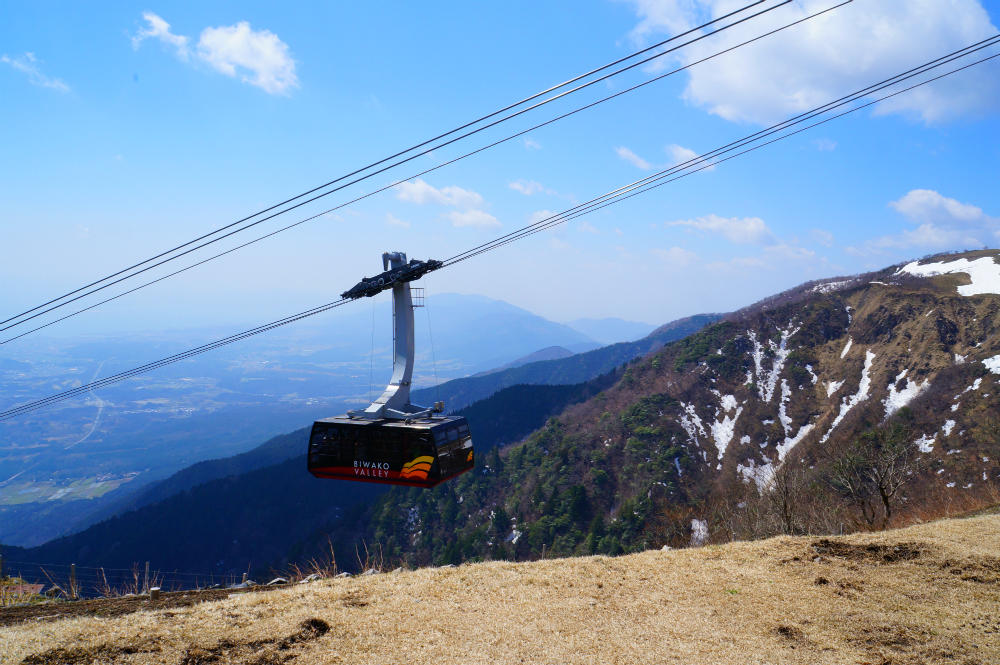 Biwako Valley is on the summit of a mountain, so to reach it we rode the Biwako Valley ropeway. Here we got our first glimpse of Lake Biwa and the surrounding countryside.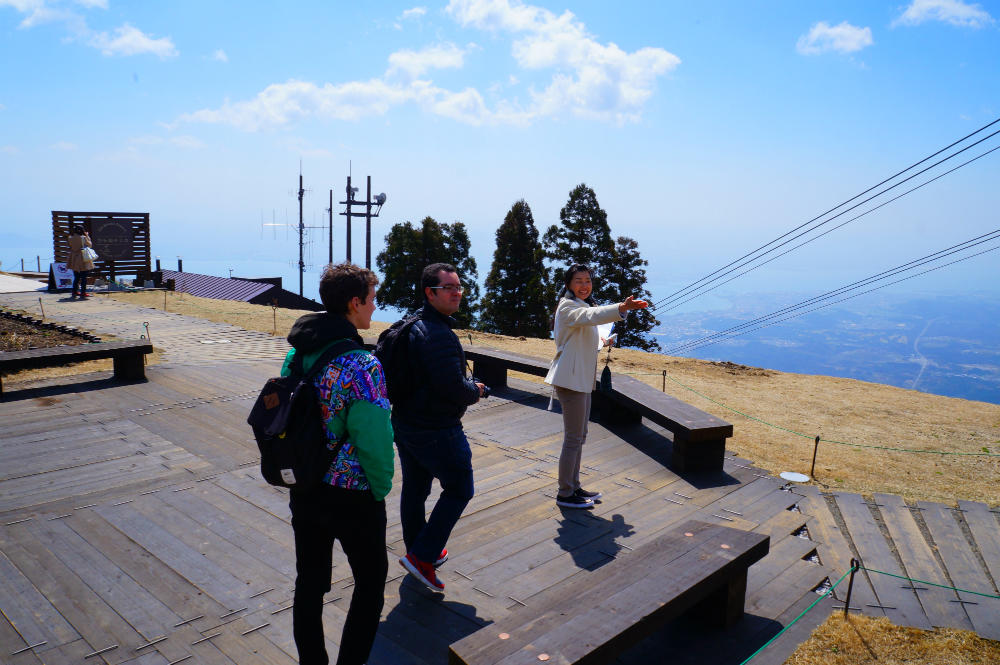 Mrs. Tarao was kind enough to give us a tour of the facilities. The snow was still melting, so not all of the Green Season attractions were up and running. Later in the spring and summer, Biwako Valley offers zip-lining, a ropes course, and a space for kids called "Summer Land."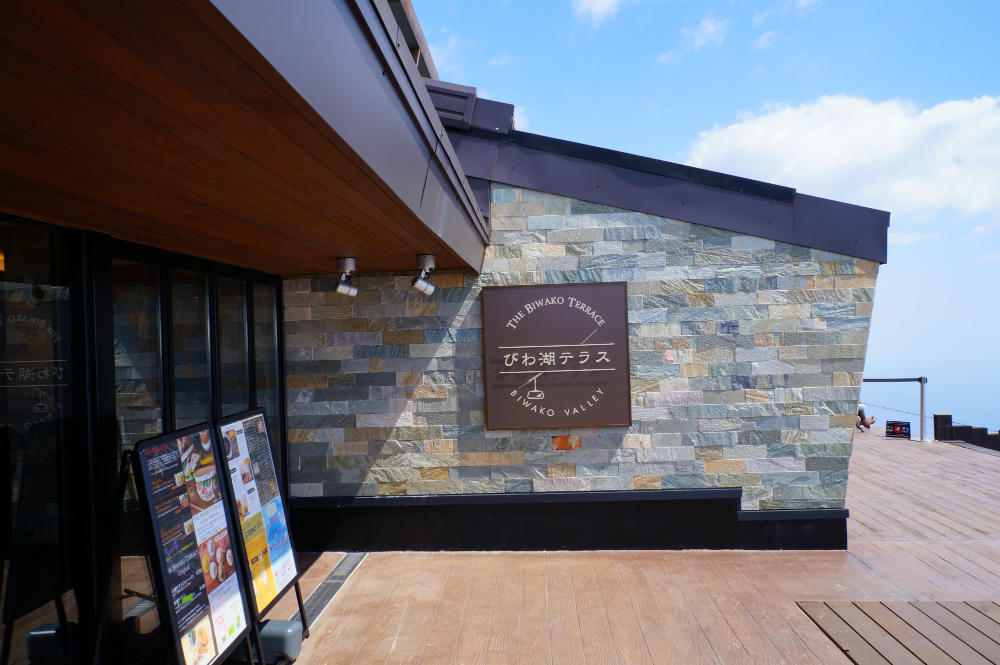 One of the newer areas at Biwako Valley is The Biwako Terrace, a cozy café with a beautiful deck overlooking the lake.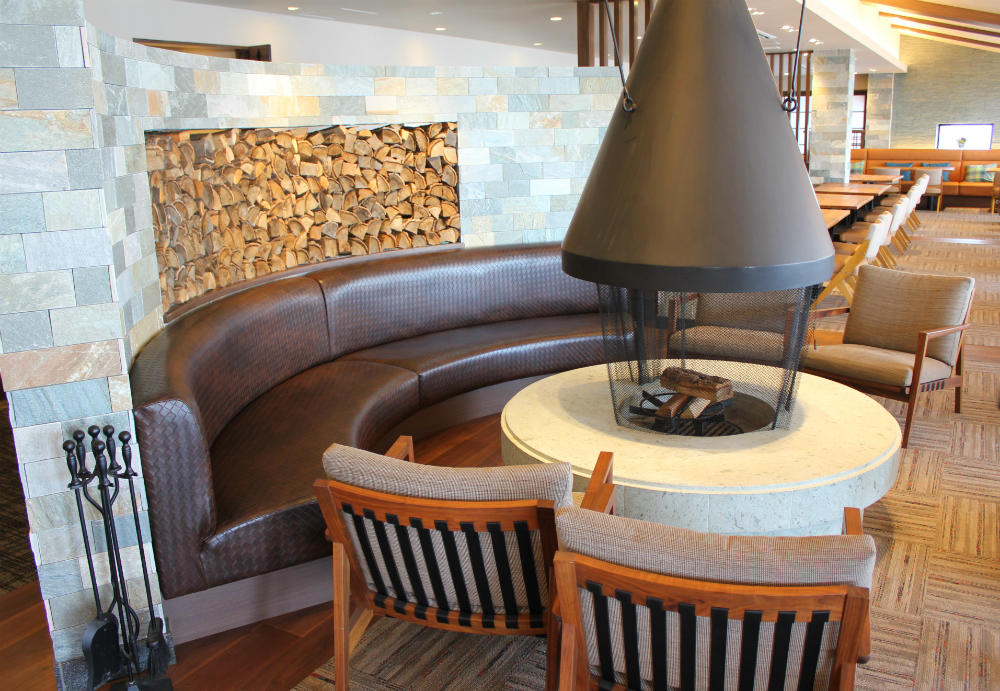 The Biwako Terrace had a nice homey atmosphere and huge windows, so even on cold days customers can enjoy the view. There is also a separate room for groups to rent out.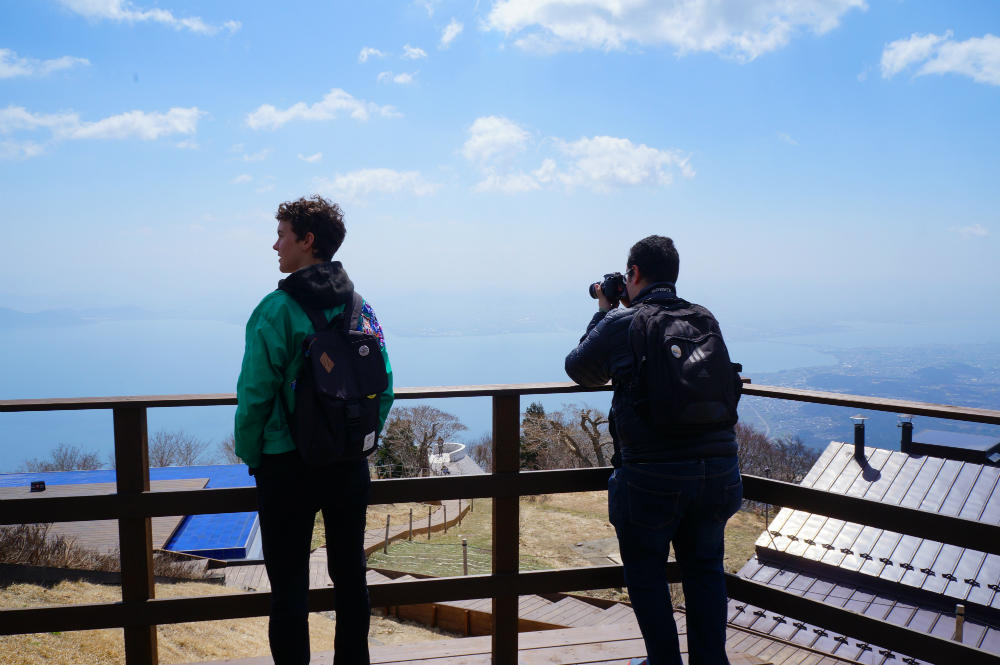 The day we visited was pretty foggy, but on a clear day you can see all the way to Mt. Ibuki and the Suzuka Mountains - literally the other side of Shiga Prefecture.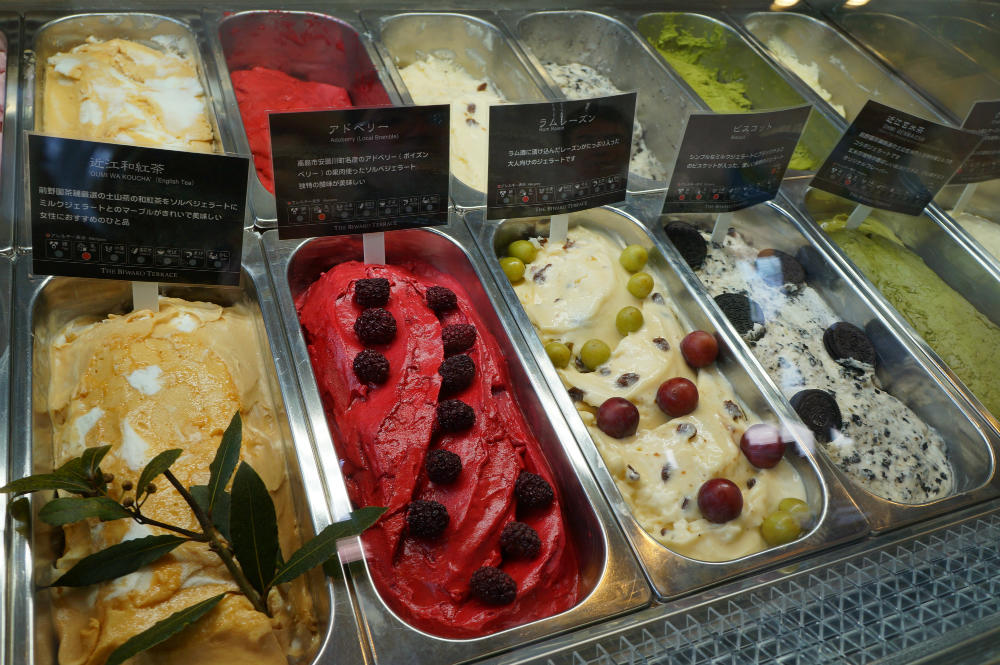 Maybe it was just us being constantly hungry, but the first thing we noticed upon entering The Biwako Terrace was a display of delicious-looking gelato. Flavors ranged from local tea and fruits to the ever-popular cookies 'n' cream (referred to here as "biscuit").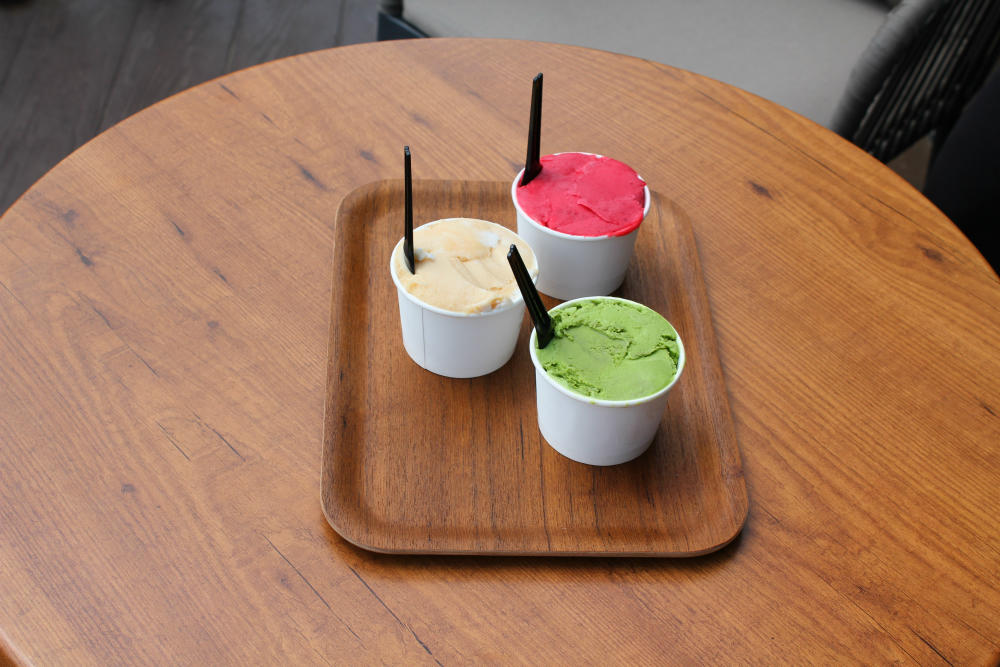 We chose the three local flavors: Adoberry, a berry-bearing bramble from Takashima (say that three times fast), and Omi Wa Koucha and Omi Genmaicha, two different kinds of tea grown in Shiga.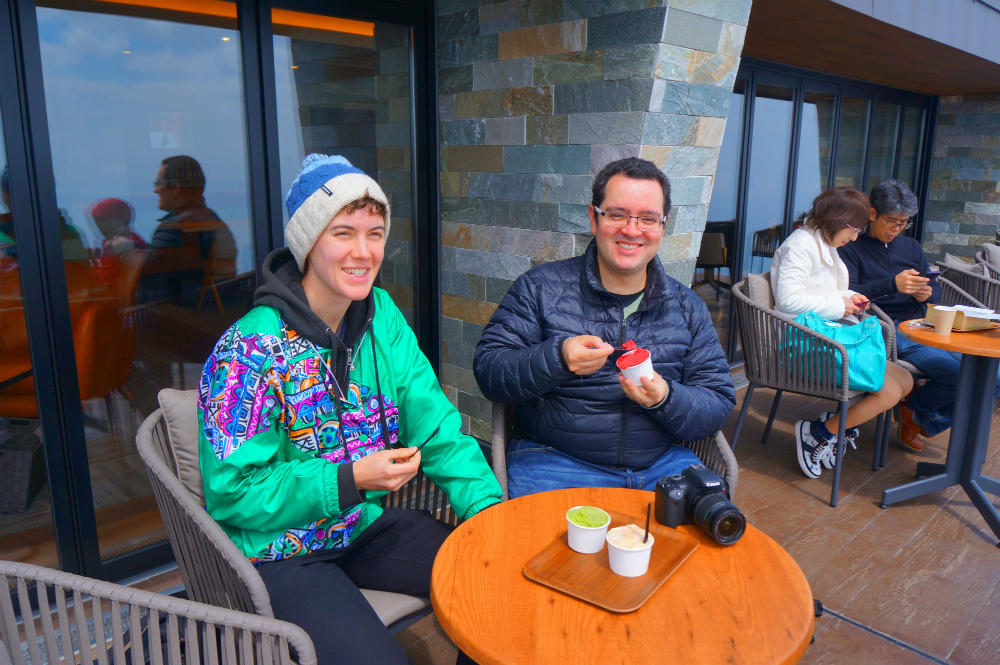 The unanimous favorite was Adoberry. Omi Wa Koucha (black tea) was subtle and fragrant, with just the right amount of sweetness. The Omi Genmaicha was, as Roddie put it, "not for beginners." At first glance, it looks like matcha, but its flavor is distinctly that of Genmaicha, a type of green tea combined with roasted brown rice.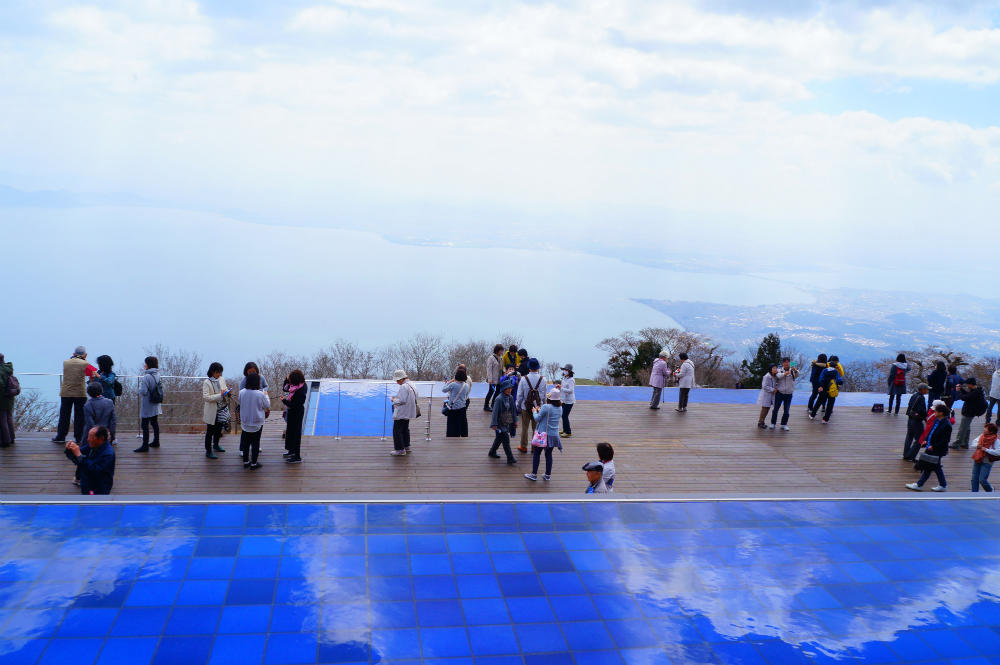 The multi-level decks outside the café are lined with blue reflecting pools, which complement the colors of the sky and lake.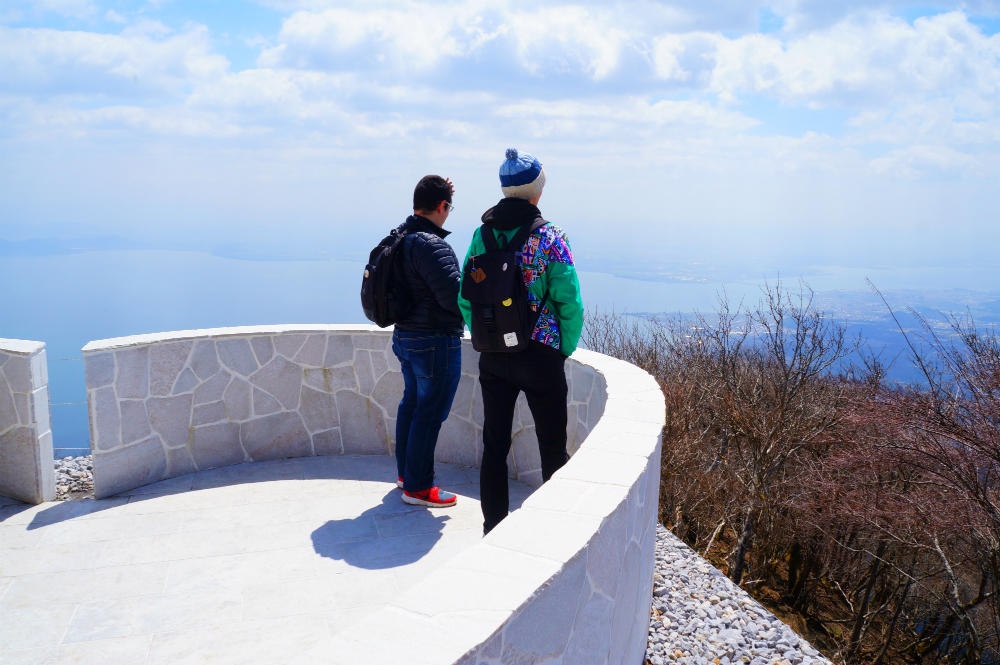 There's another lookout point beyond the deck called "Lover's Sanctuary." It is shaped like - surprise! - a heart.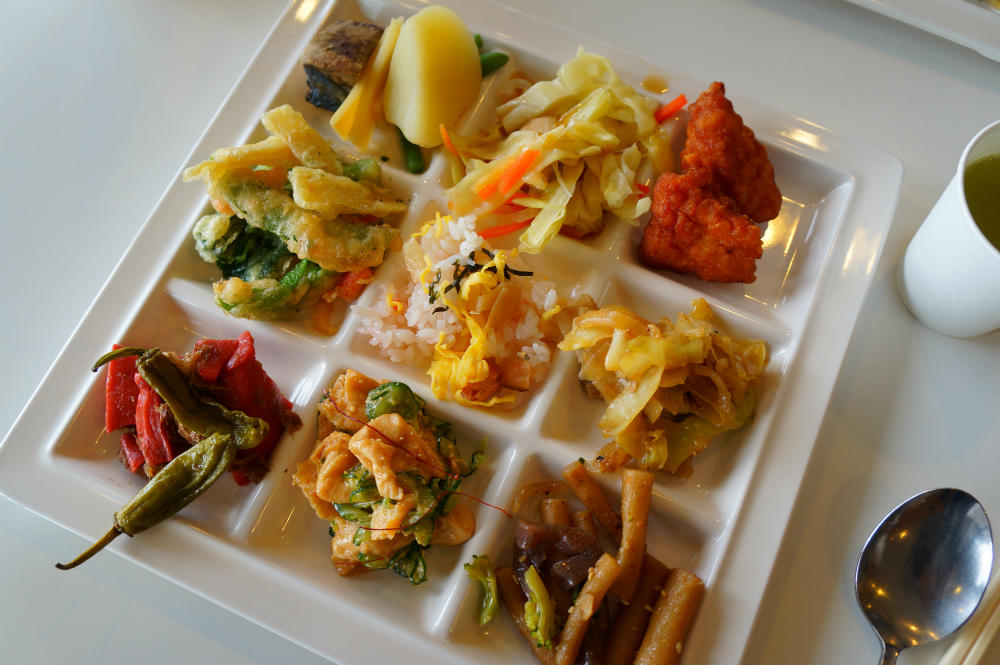 Speaking of love, here's something we all love: buffets. Since we couldn't decide what to eat, we ended up getting a little bit of everything, from tempura to local red konyaku.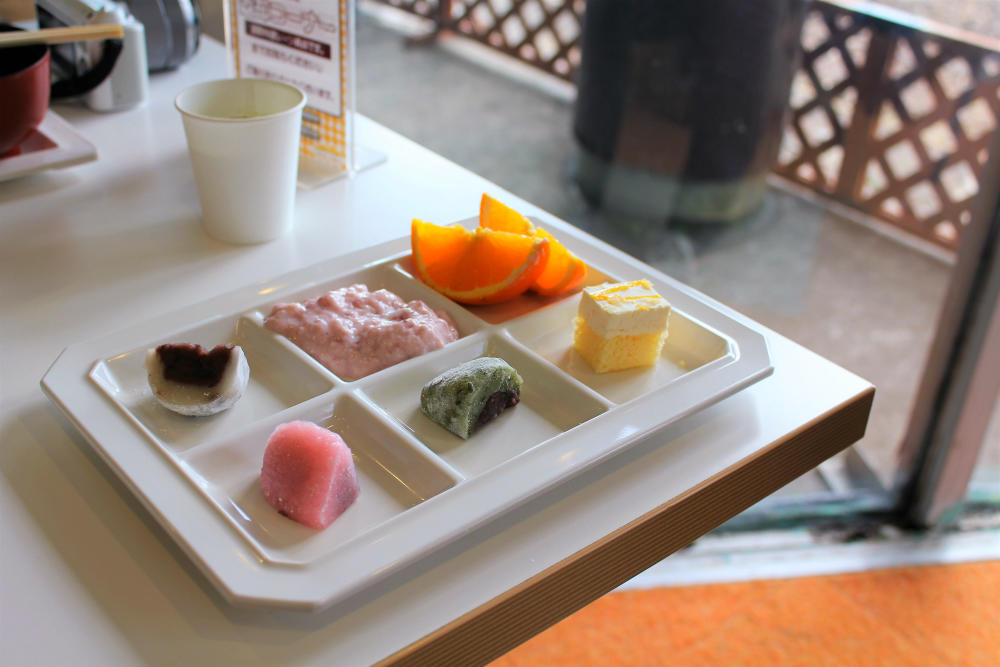 They also had a good variety of Japanese-style sweets, fruits, and yogurt for dessert.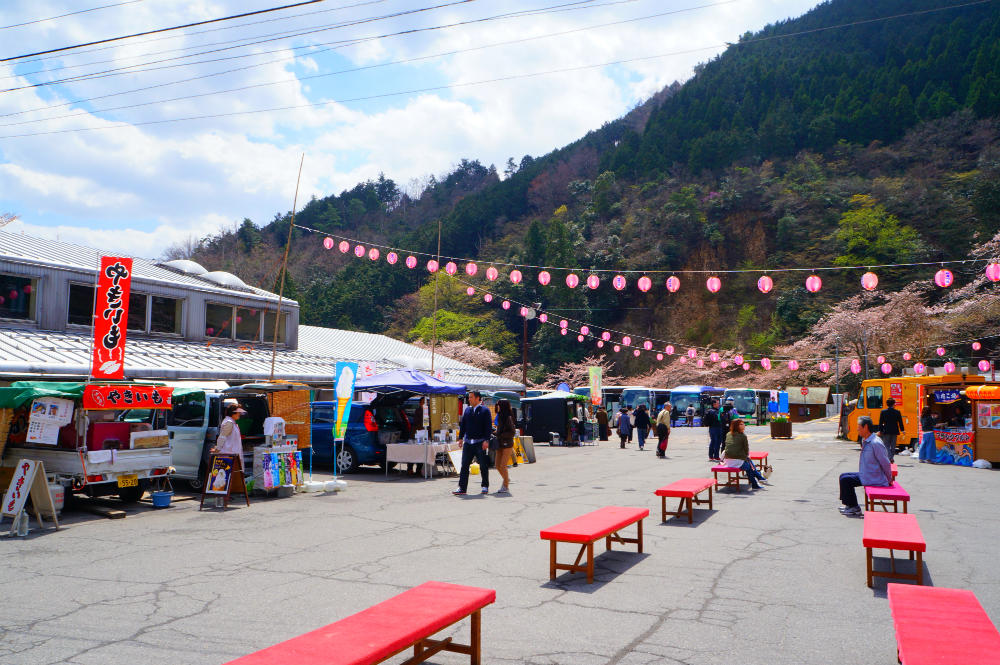 Near the ropeway station at the base of the mountain there was a small marche with stalls from all over Kansai selling malasadas (Hawaiian donuts), bagels, and more classic festival food, like yaki imo (baked sweet potatoes).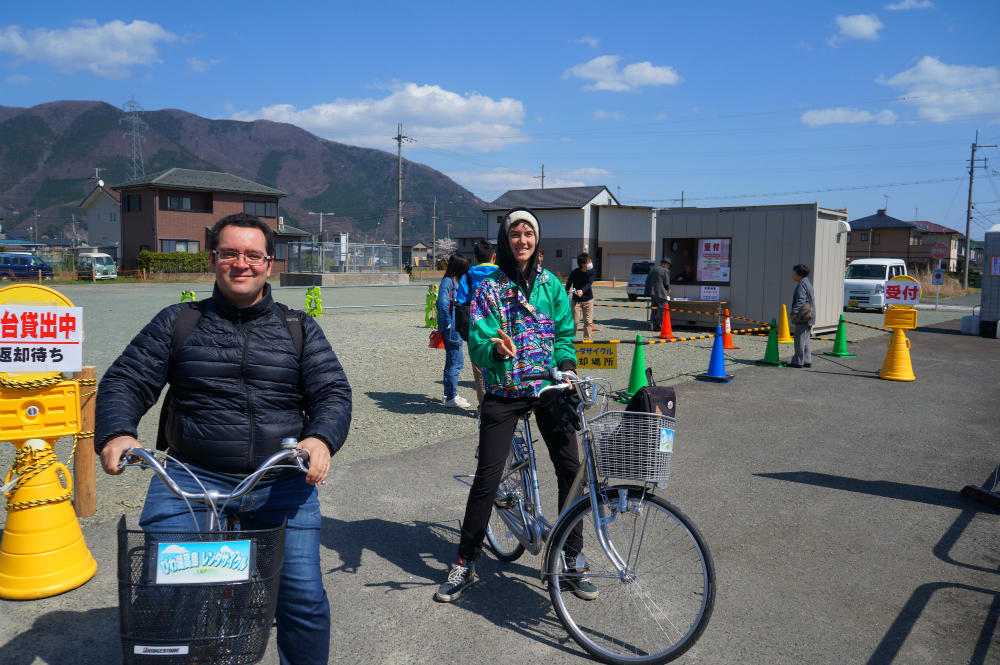 Next, we took the scenic train up to Makino, a town in northern Takashima City. Across the station was a small place to rent bicycles.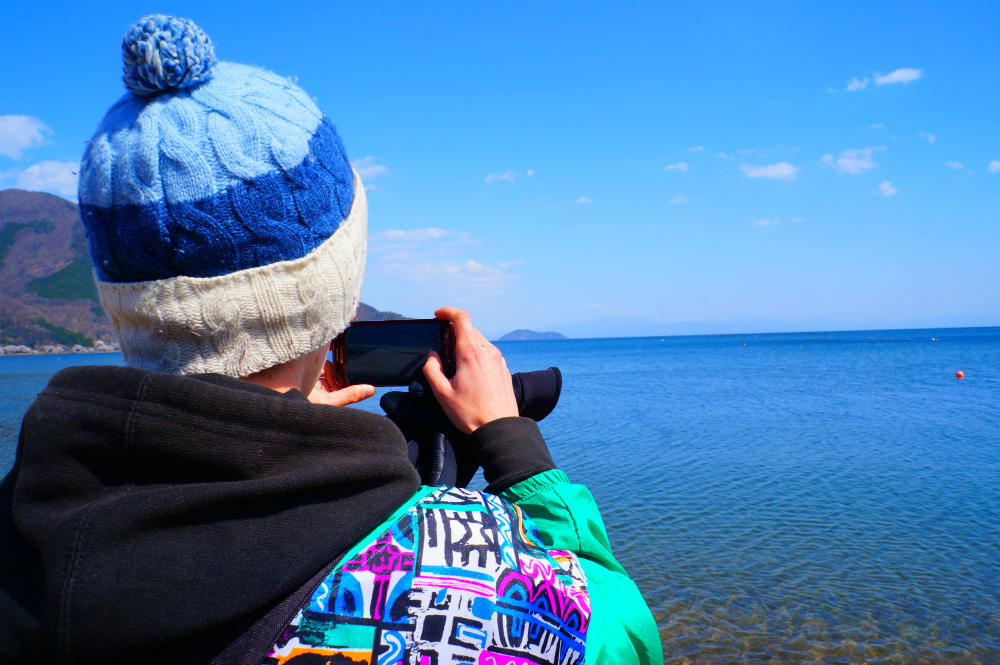 From the station, it was only about a five minute ride to Makino Sunny Beach. The day had cleared up, and the crystal clear water made for some gorgeous photographs.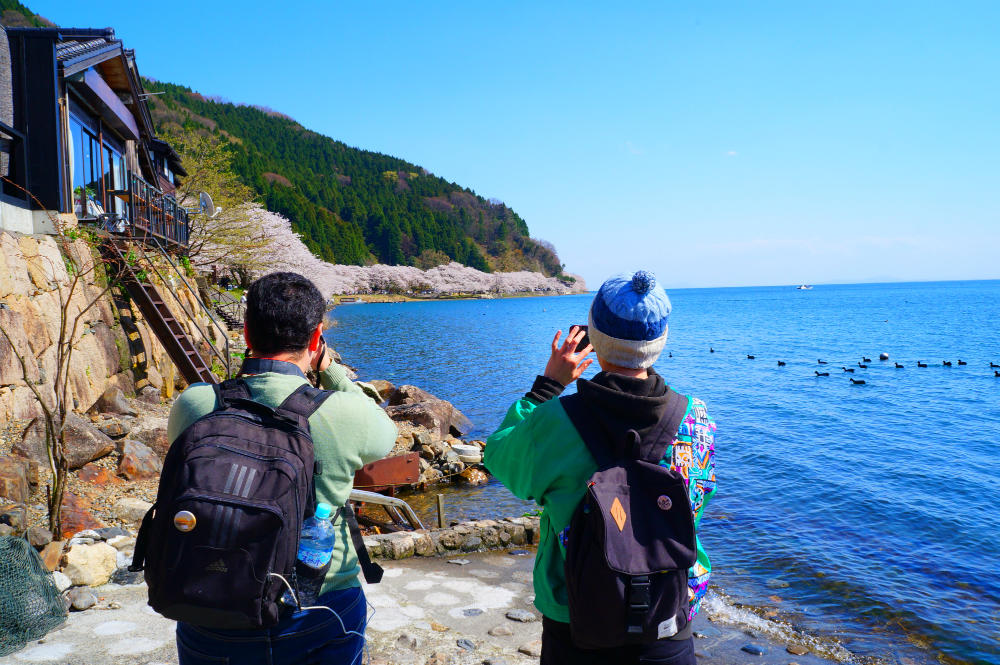 After another ten or fifteen minutes of cycling, we stopped to take some more pictures. From this one, you can see the cherry blossoms that line Kaizu Osaki Peninsula, our next destination. There were also lots of ducks and a few black kites soaring overhead.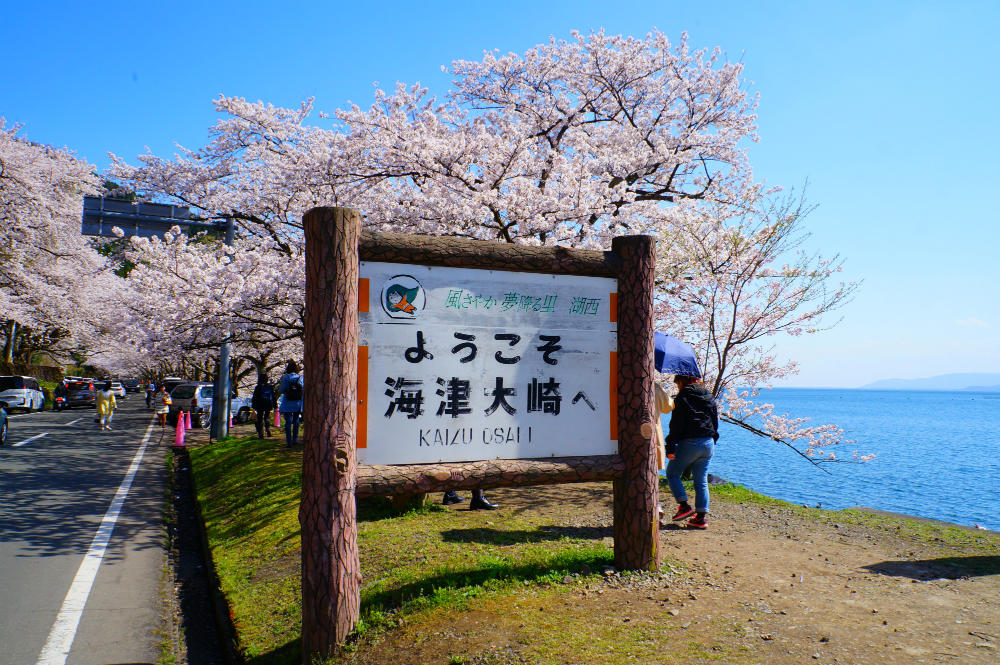 We finally made it to Kaizu-Osaki Peninsula, which is part of the Biwako Quasi-National Park. It is said to be famous for its 600 Yoshino cherry trees, and it was no lie. There was a great number of families and couples picnicking and wandering among the trees.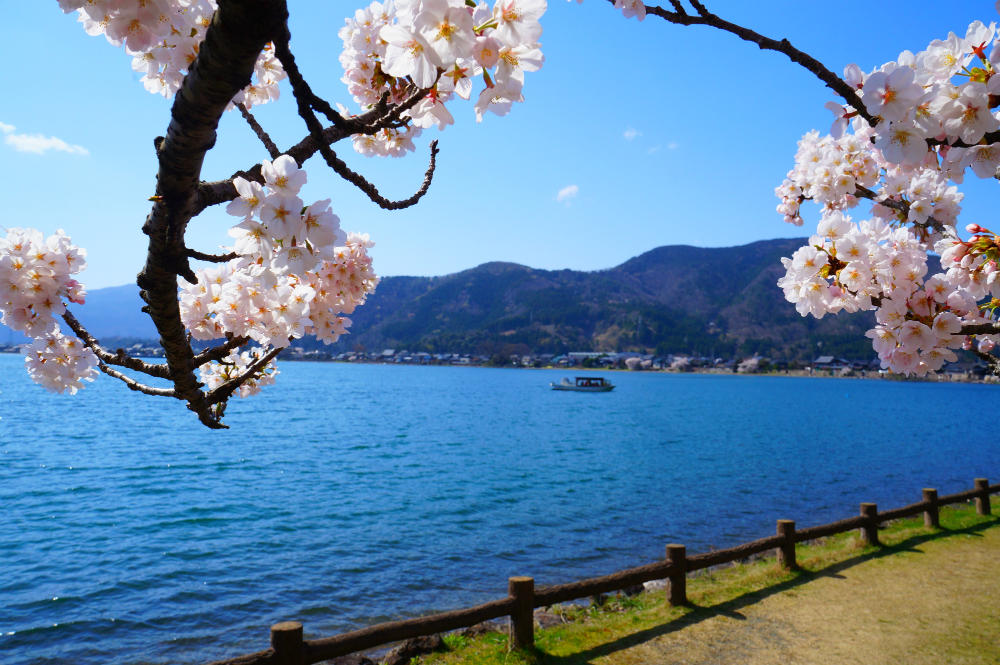 There are a couple docks along the peninsula where you can join boat tours to enjoy views of the cherry blossoms from the lake.
The landscape of northern Shiga is completely different from the cityscapes of Otsu. In this picture, you can see how sparkly the water was on that sunny day.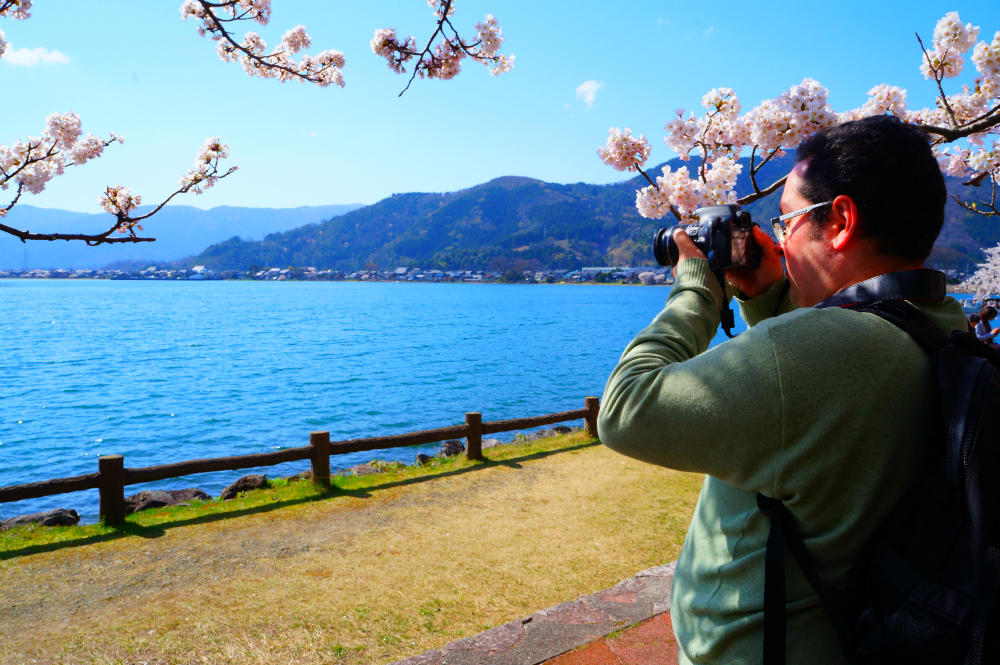 Even for people who like to be present and savor the moment, it's impossible to resist taking pictures (and the results are well worth it!).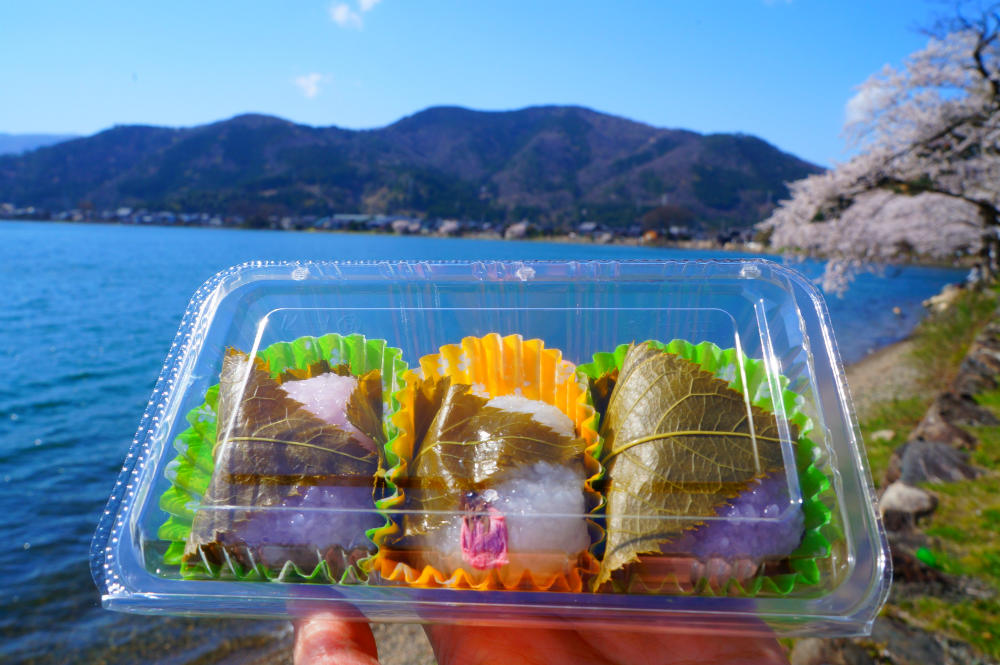 A few stores along the way to the peninsula were selling locally-made sweets. We felt it fitting to have some sakura-mochi (sweet pounded rice wrapped in pickled cherry blossom leaves).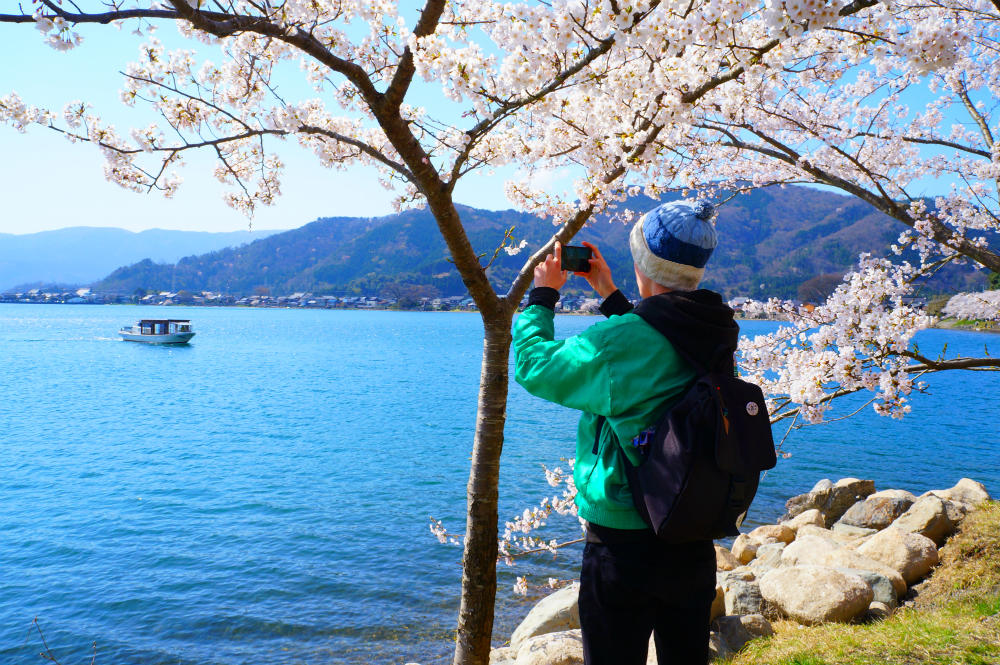 We took a few more pictures before getting back on the bikes.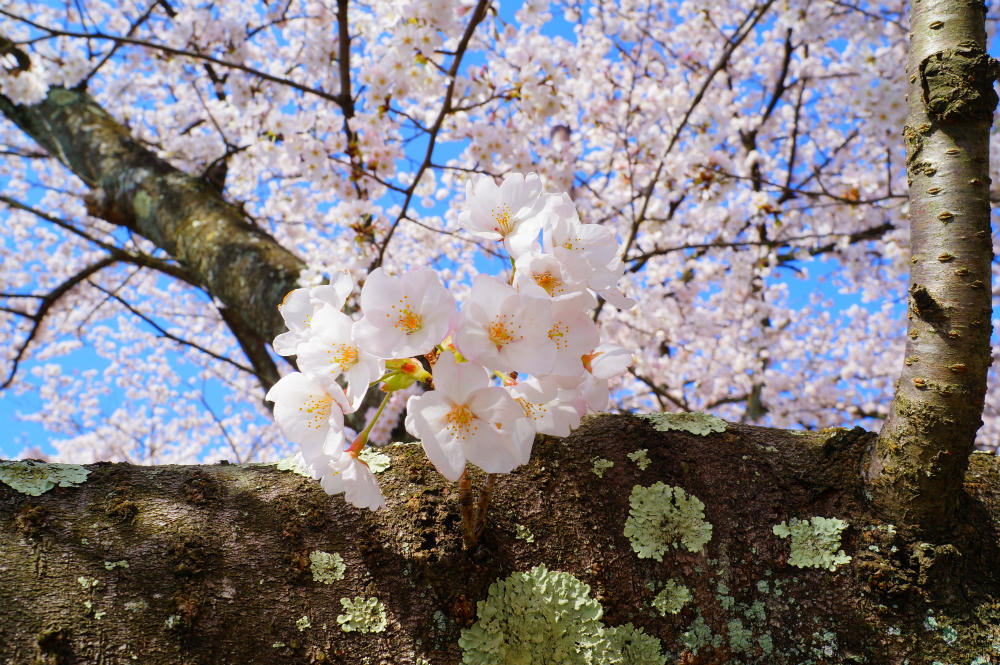 This is a humble example of the kind of photos you can take. The contrast of the delicate cherry blossoms and the lichen-covered bark is especially striking.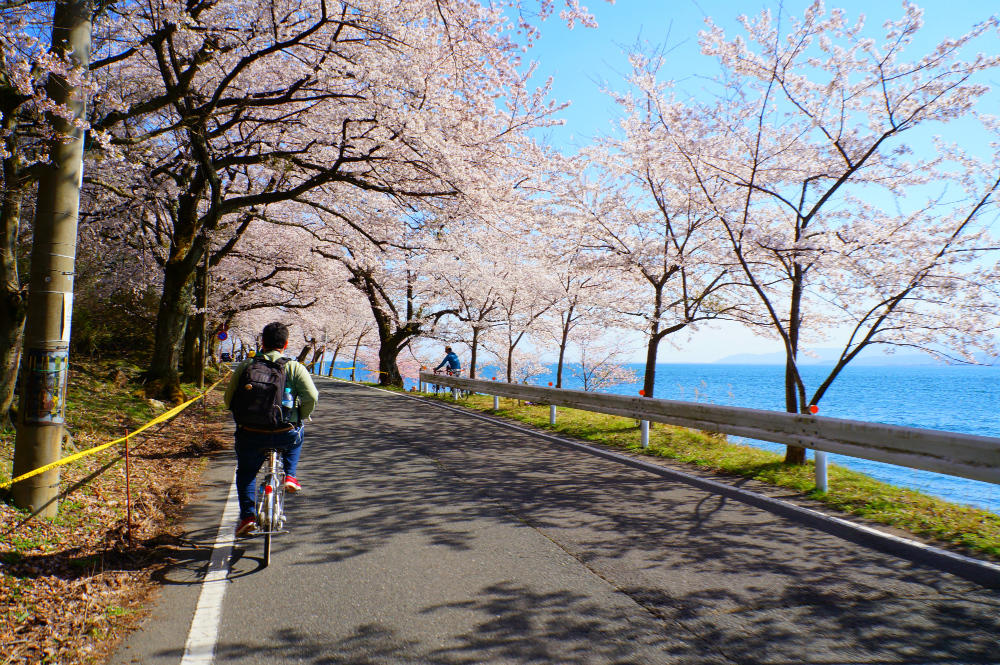 The unique part of Kaizu-Osaki Peninsula is that the journey itself is beautiful. Instead of visiting different attractions and then getting back into a car or onto a bus, here you find yourself surrounded by pink blossoms and sparkling blue water. It was an easy twenty-minute ride to Osaki Temple, and we loved every minute of it.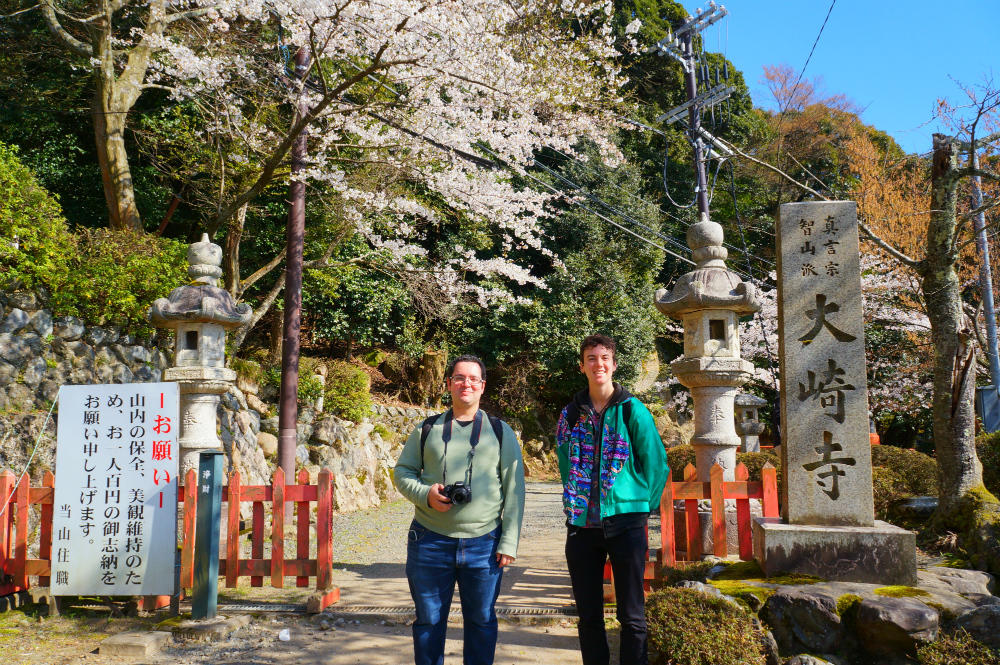 Here we are at Osaki Temple. It's actually partway up the mountainside, so you can't see it in the picture, but there's a beautiful view here as well.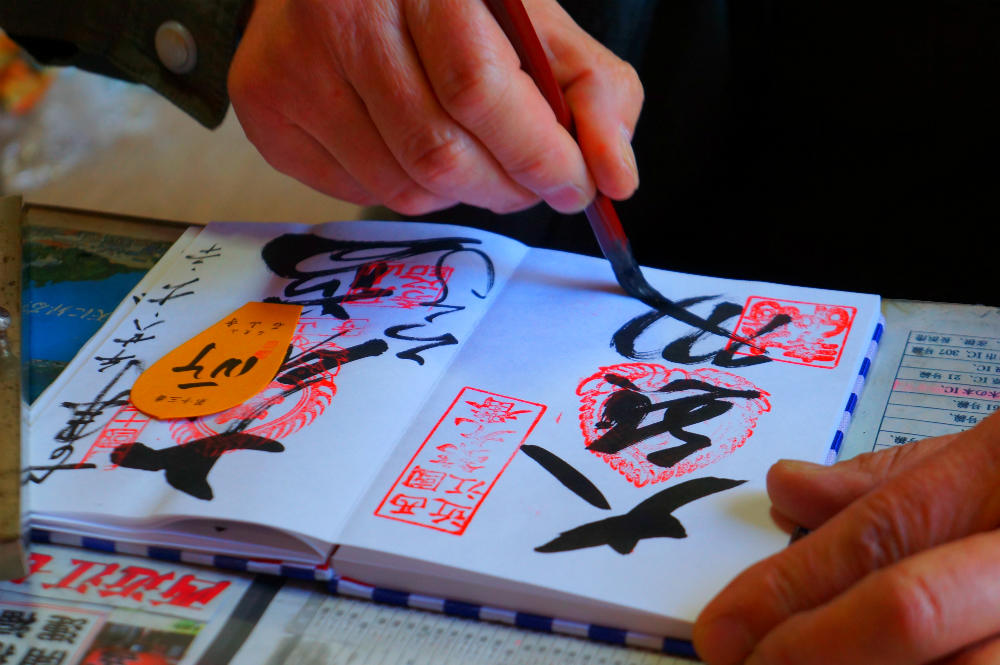 This is a person from the temple signing Maddie's shuincho, a book for collection of shrine and temple seals.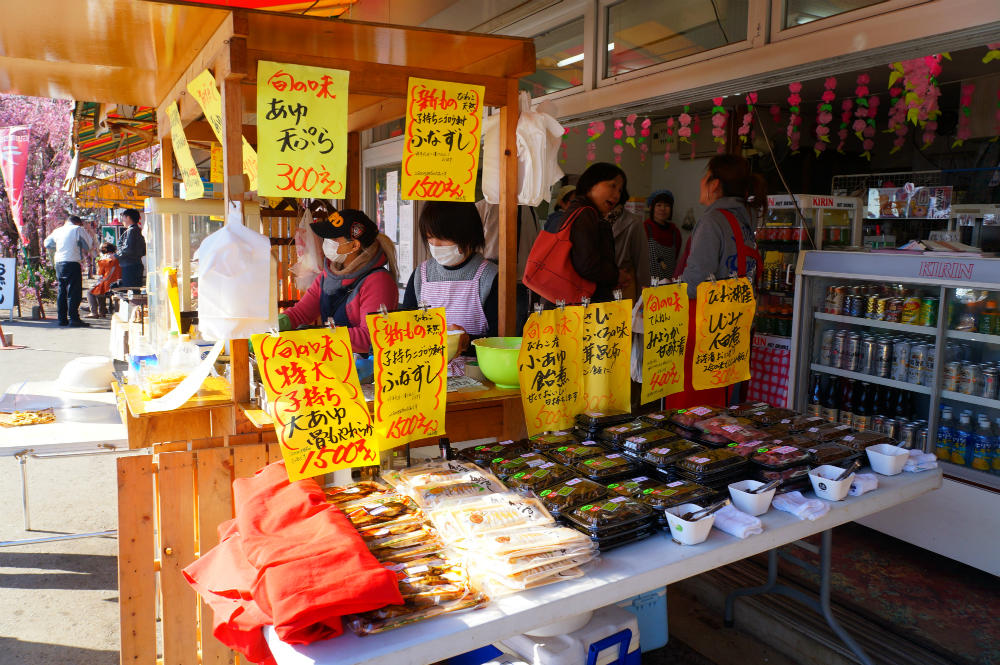 After getting all spiritual, we stopped by a little shop and bought some tempura made with ayu, a small fish endemic to Lake Biwa. The shop was also selling funazushi, among other things.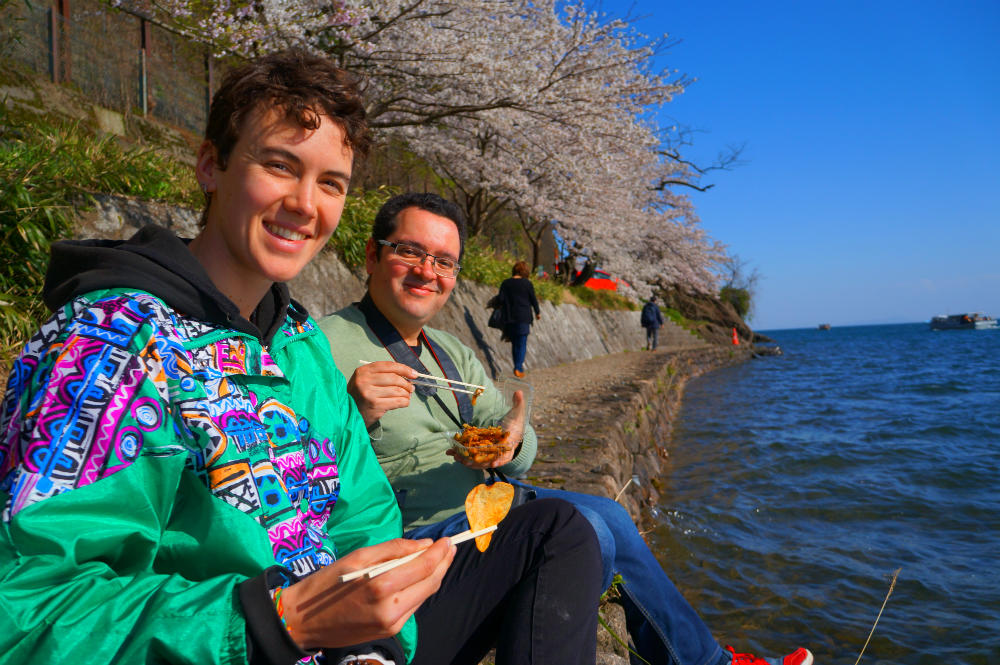 This photo was taken mere minutes before our photographer was drenched by a rather large wave. Fortunately, the two of us and our food got away unscathed.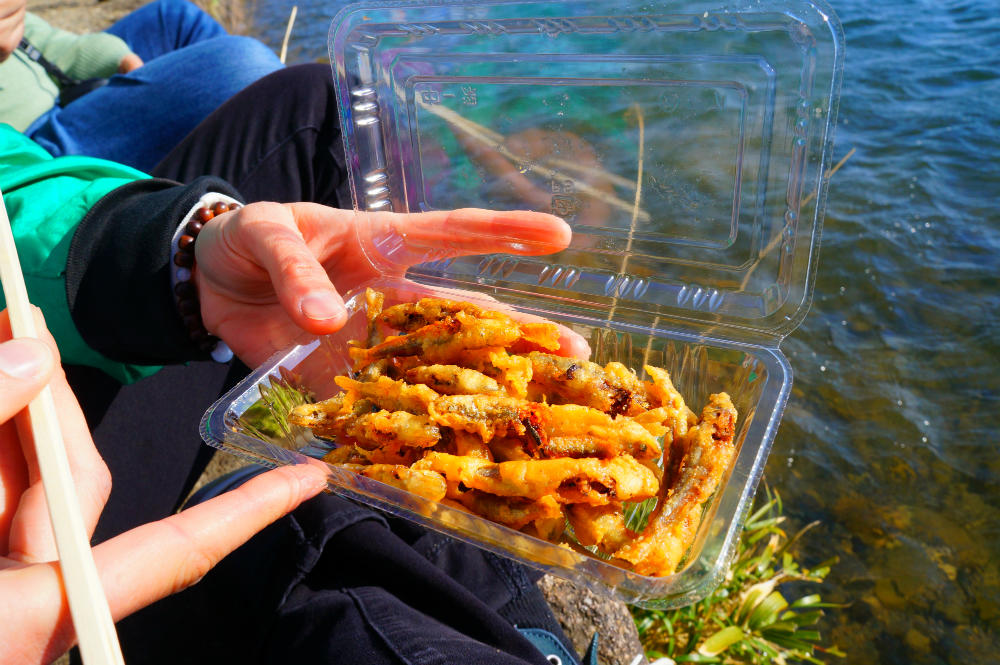 A close-up shot of the deep-fried goodness: ayu tempura.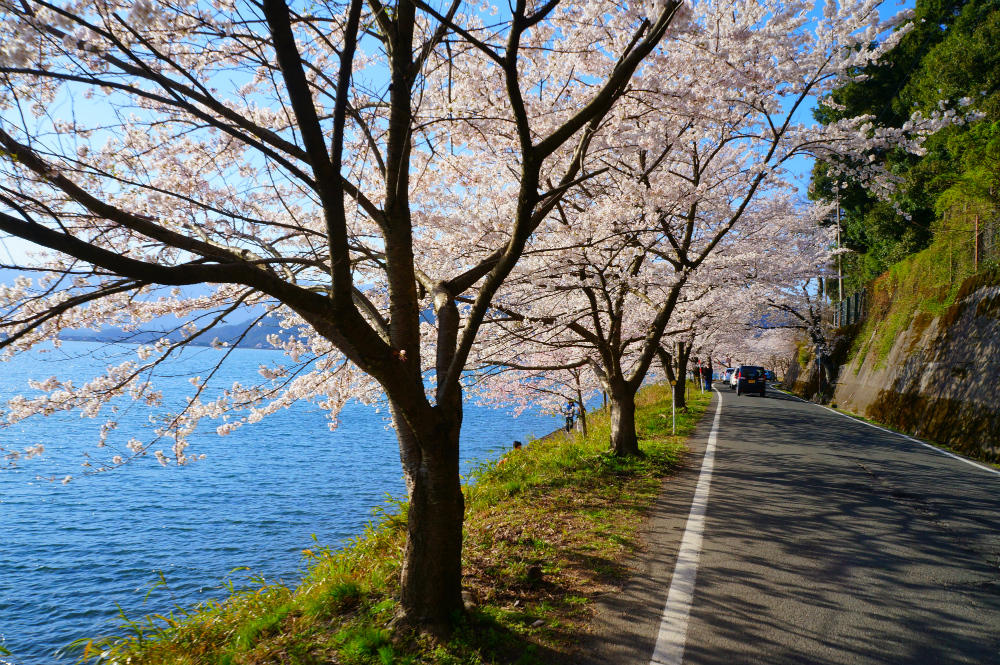 It was an idyllic spring day by the lake, and we hope to come back again next year.