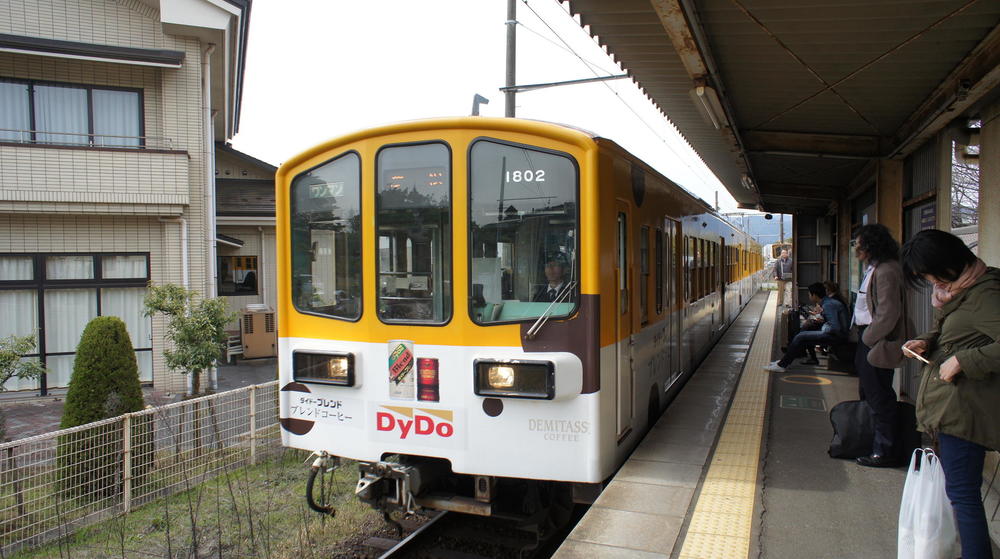 On March 25, We got up bright and early for a day of sightseeing along the Ohmi Railway!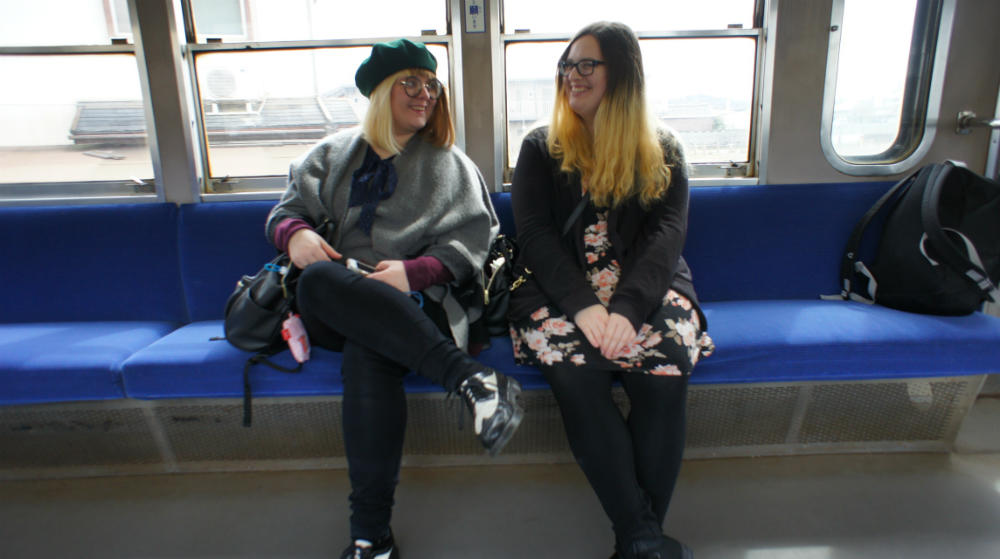 The experience was very different from that of the JR lines we're used to taking, but it gave me the feeling of going back in time.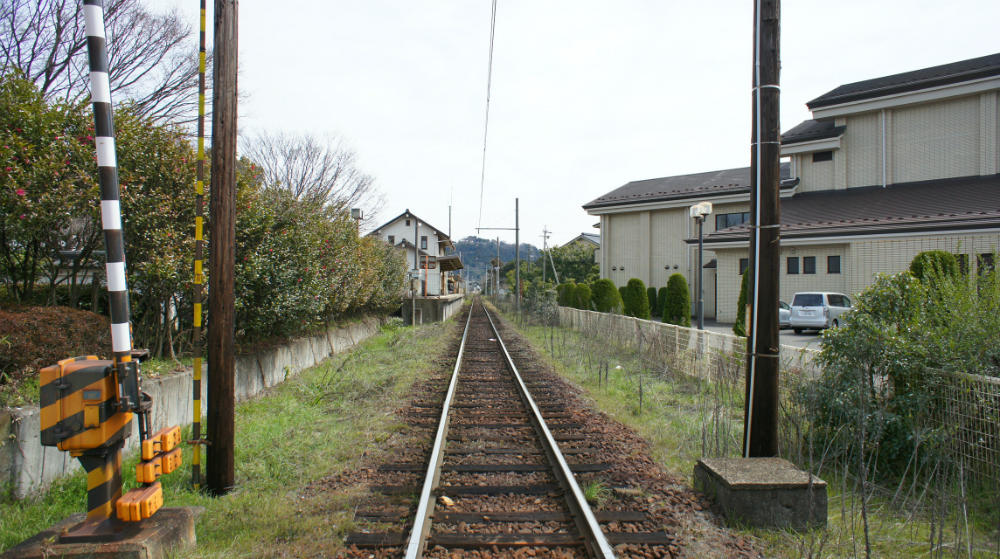 The sites were also really pretty along the way with spring just beginning.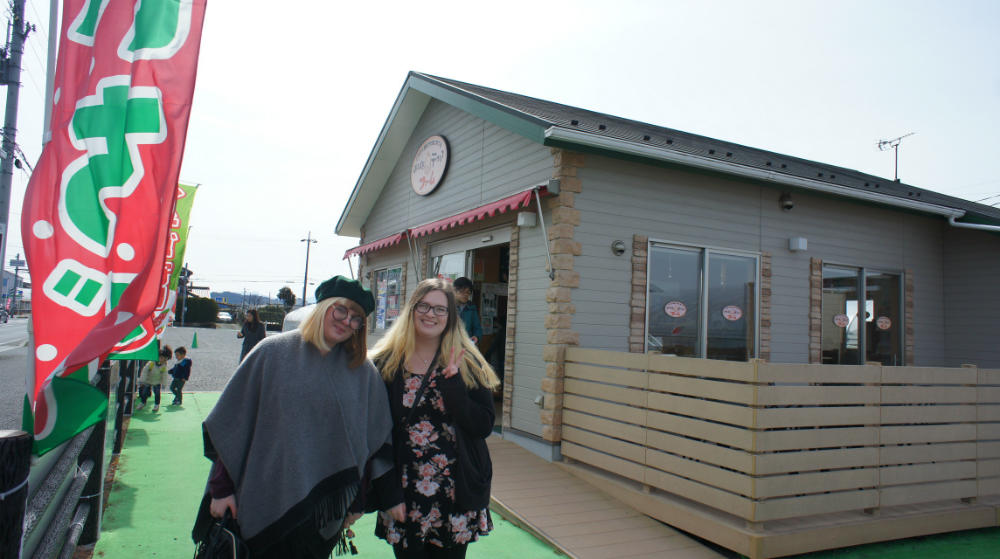 We got off at our first stop in Minakuchi, and headed to the Kafuka Ichigo Orchard for all-you-can-eat strawberry picking.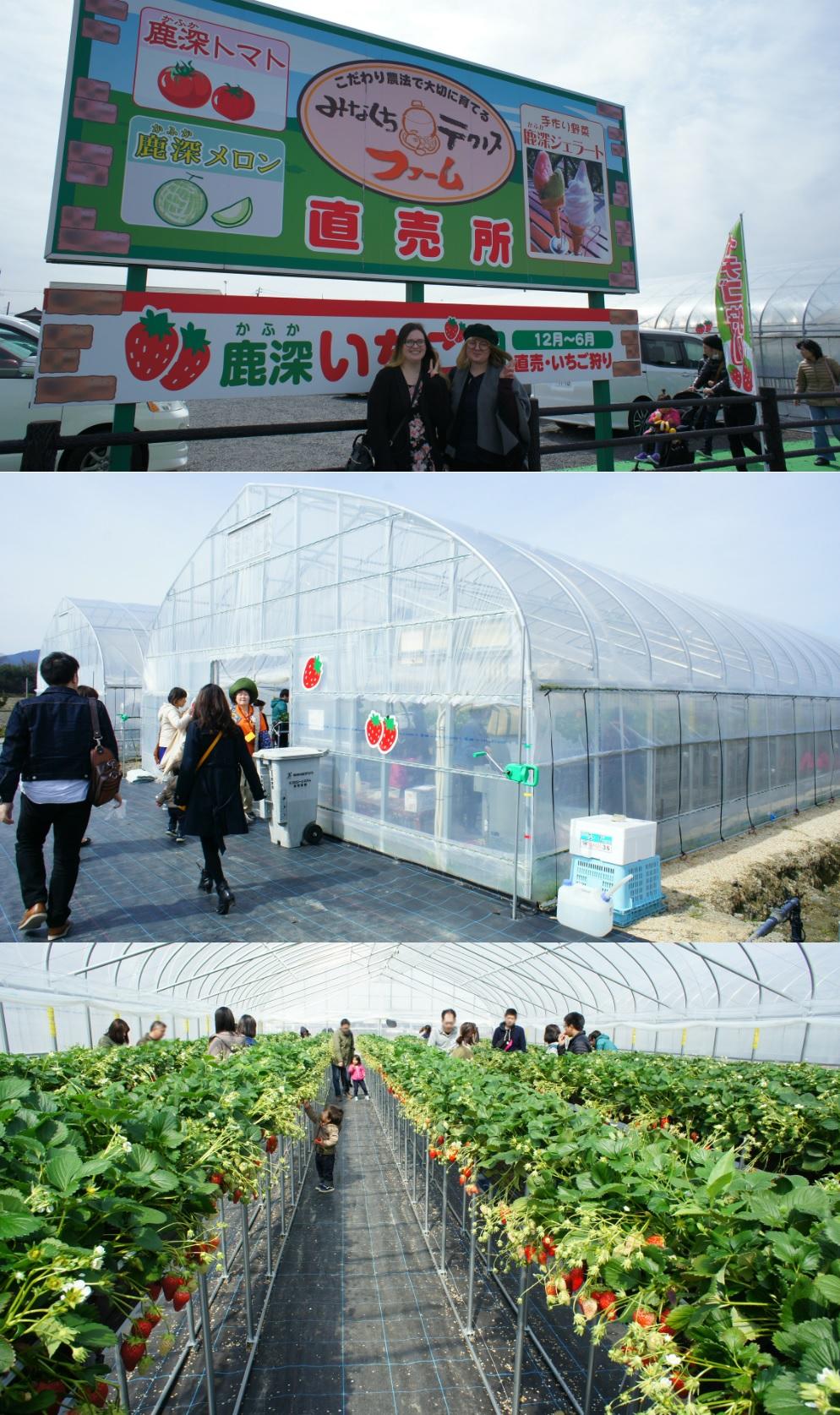 For 45 minutes, Michaela and I were allowed to eat as many strawberries as we could,and we definitely tried to make the most out of it!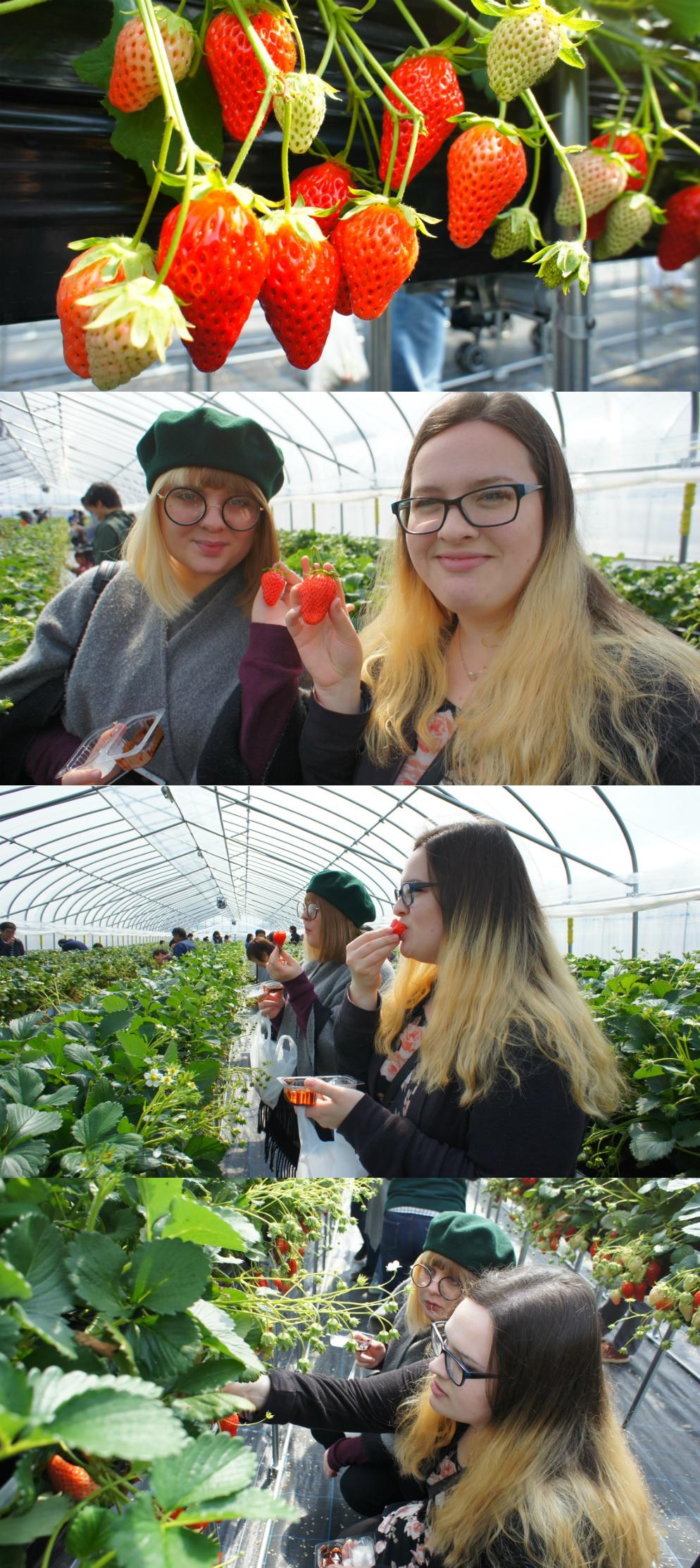 The strawberries were really juicy; it was sometimes hard to pick the best ones to eat because they all looked so good!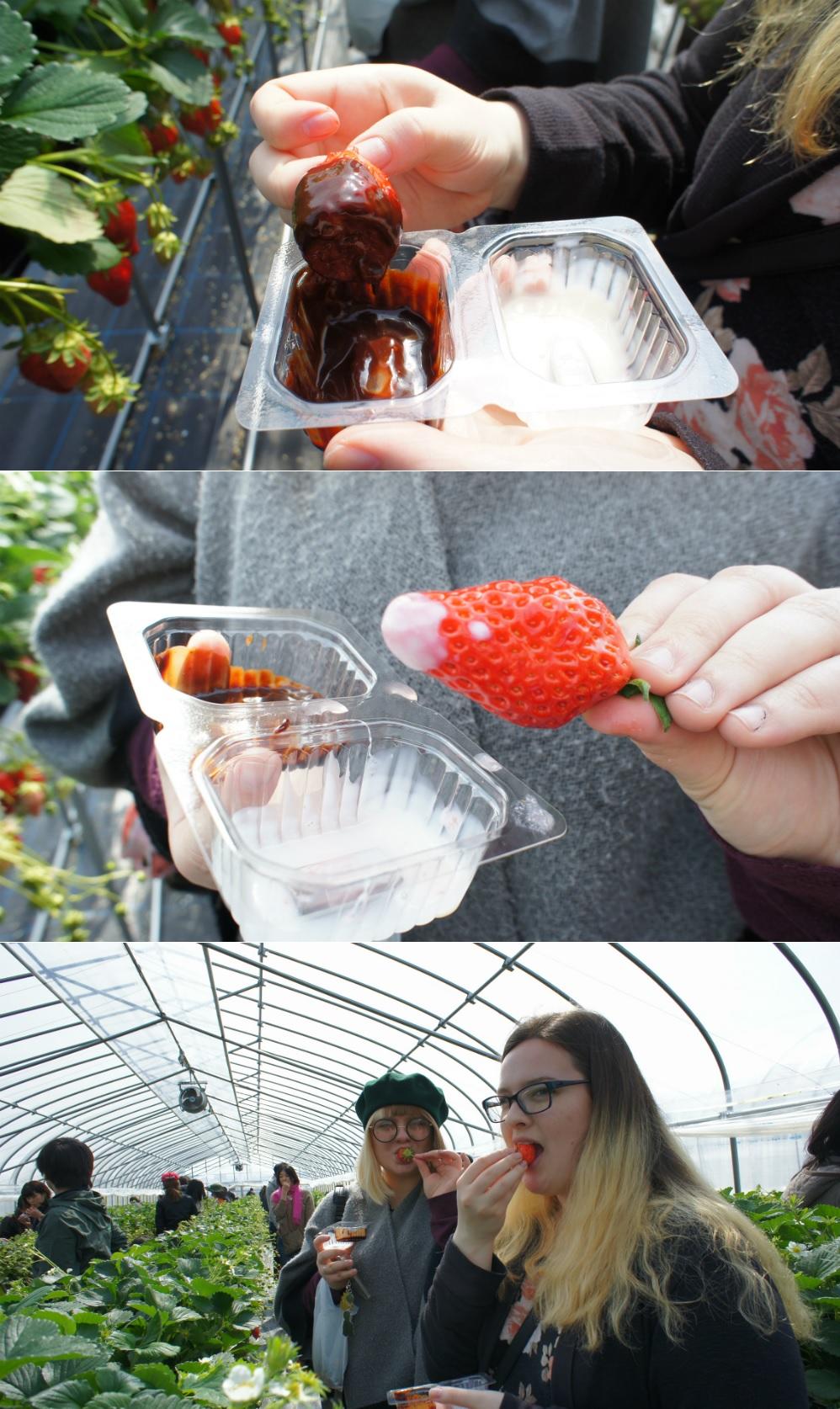 I think that strawberry picking at Rokushin would especially be a great activity for families; it was so fun.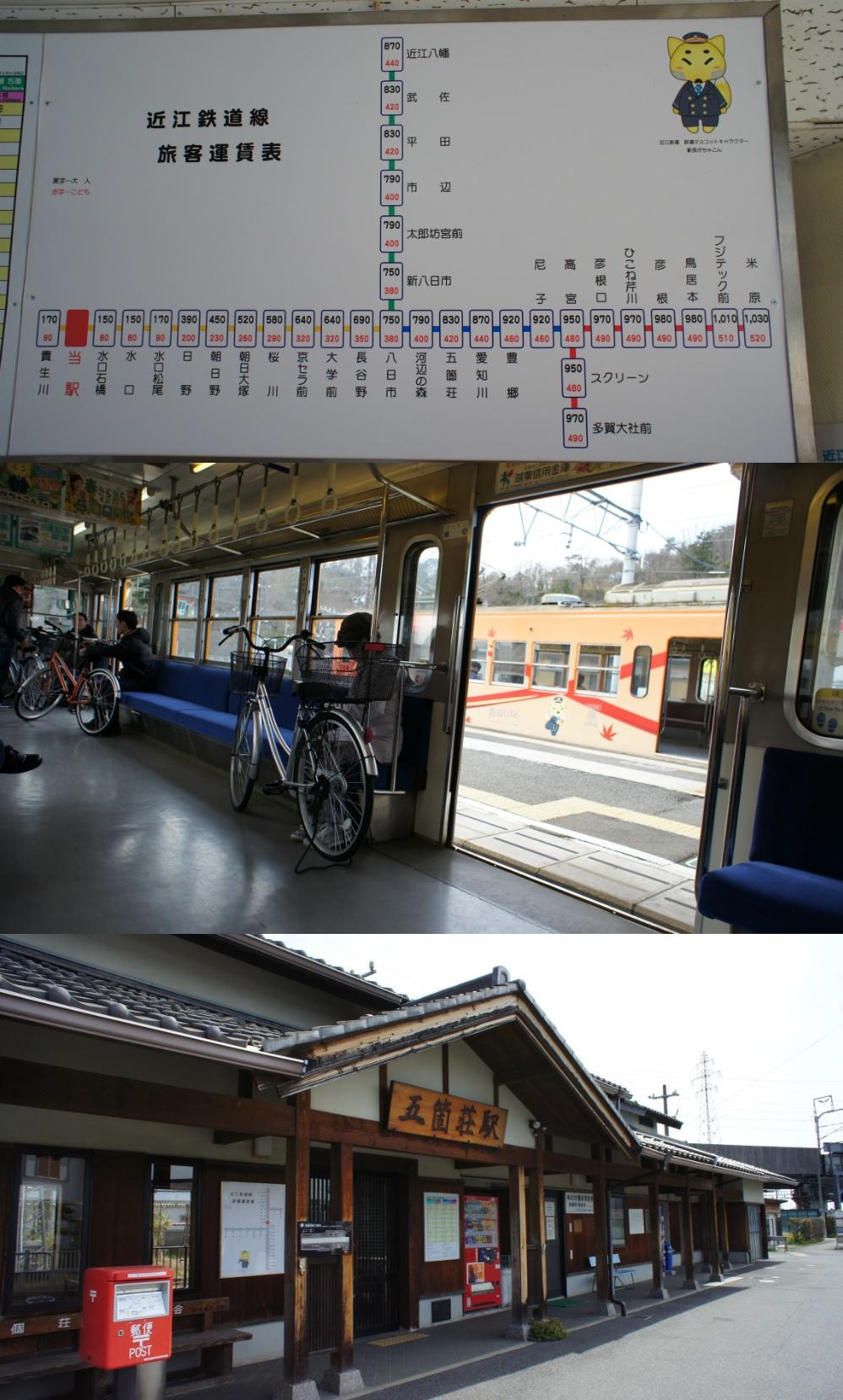 Next, we took the Ohmi Railway to Higashiomi,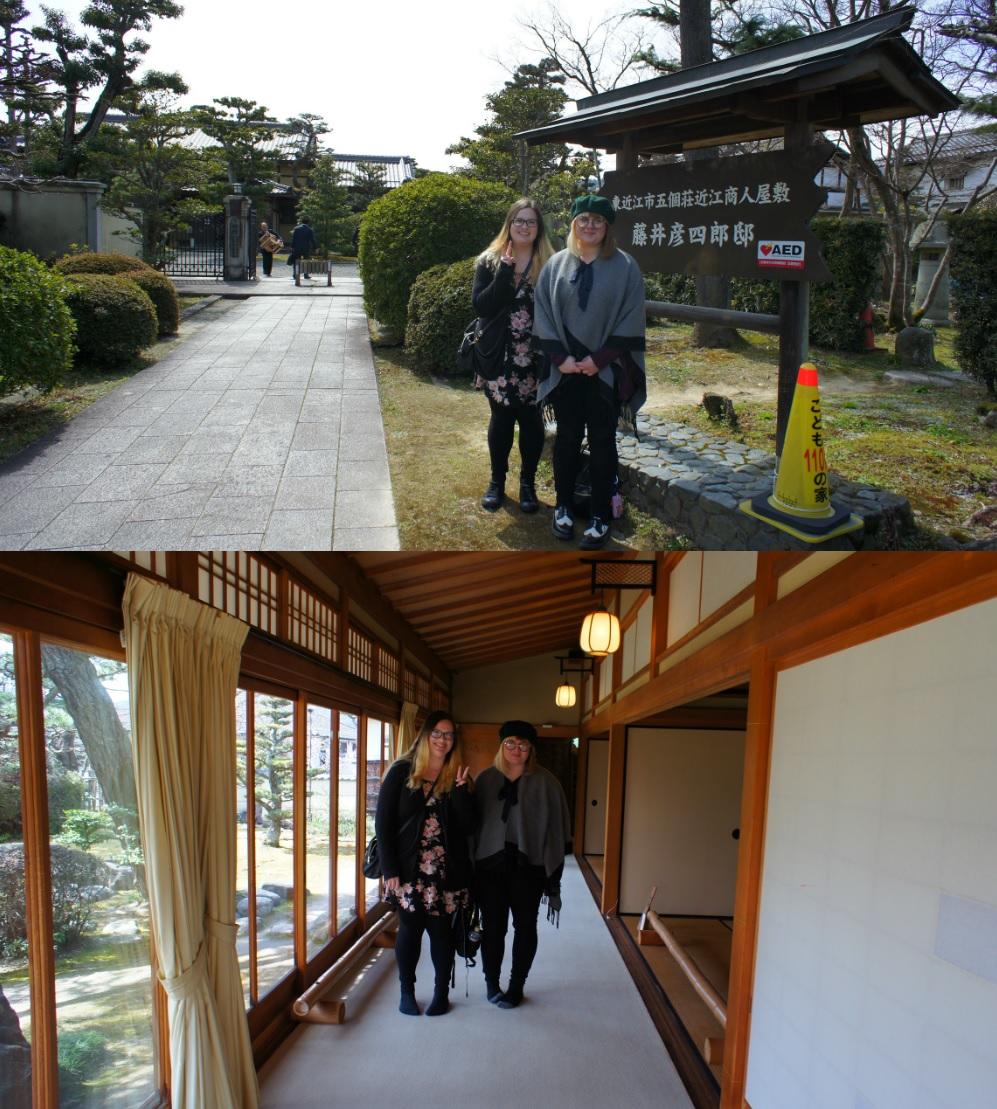 and stopped to visit the house of Hikoshiro Fujii, who was a prominent yarn merchant, with a home that used an interesting mix of European and Japanese inspired architecture and decoration.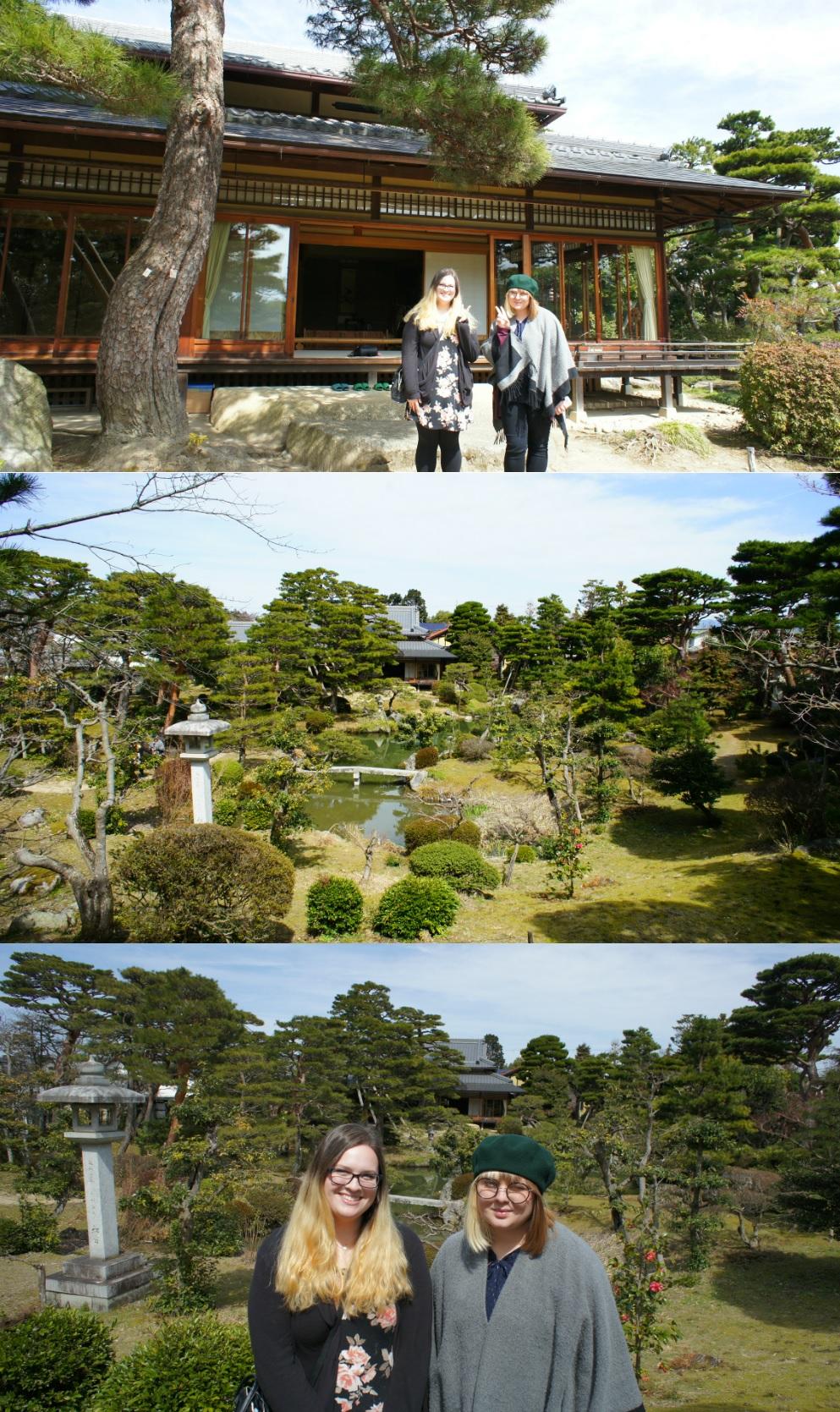 My favourite part was the garden in the back; it seemed so effortlessly beautiful, and though you could see traffic from afar, it was so peaceful and quiet.

Afterwards, we took a short walk around the neighborhood, until we reached Menmen Tanaka, which was a restaurant that served soba and udon noodles. Both meals were delicious!
I got the soba with a vegetable tempura, and Michaela got udon, which was served with a side of sweet beans and sakura shrimp from Lake Biwa. It's called ebimame, which we were told was a famous food in the Bikwako area.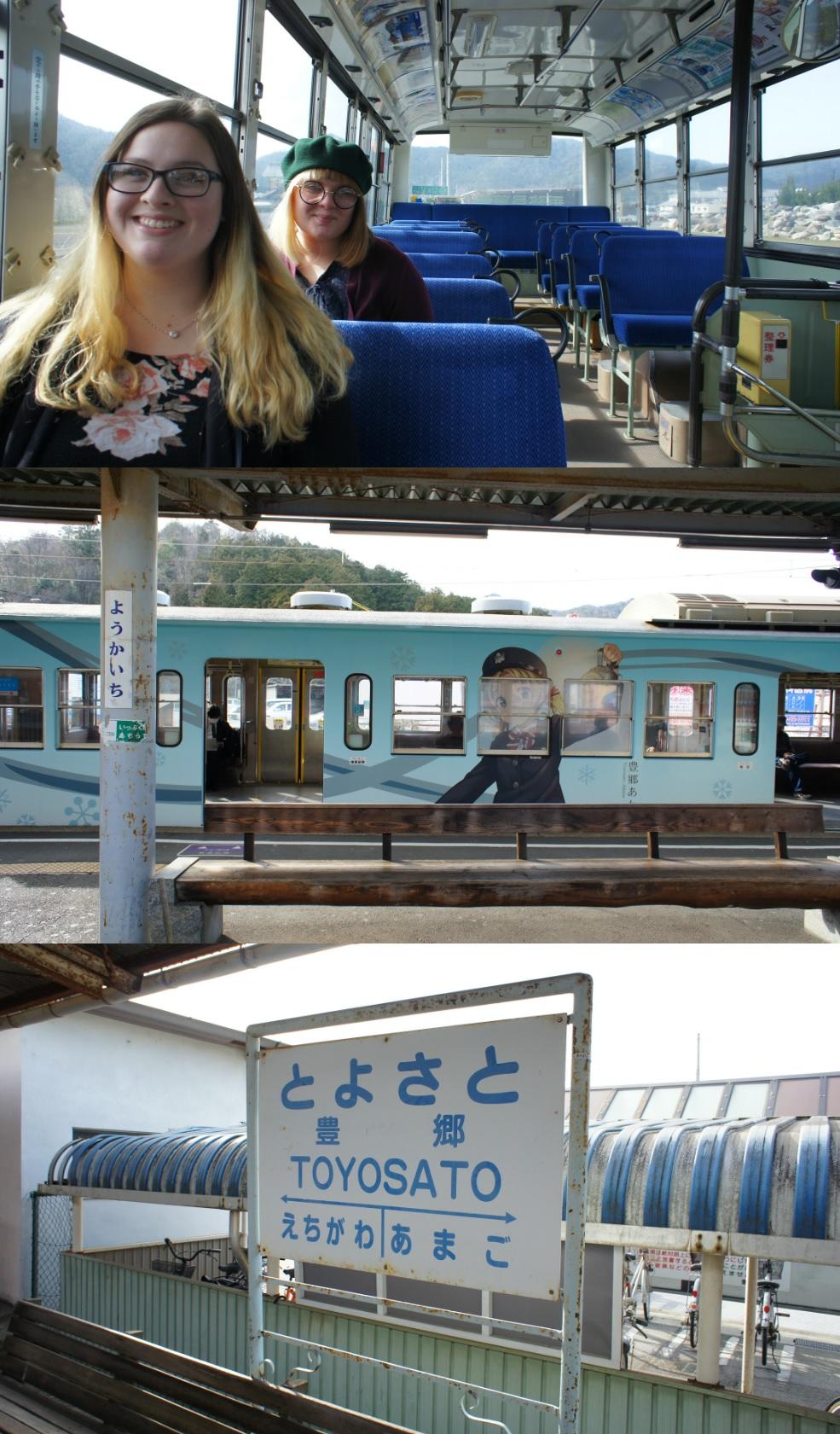 When we finished out meal, we hopped back on the Ohmi Railway for one more stop before heading home; Toyosato Elementary School.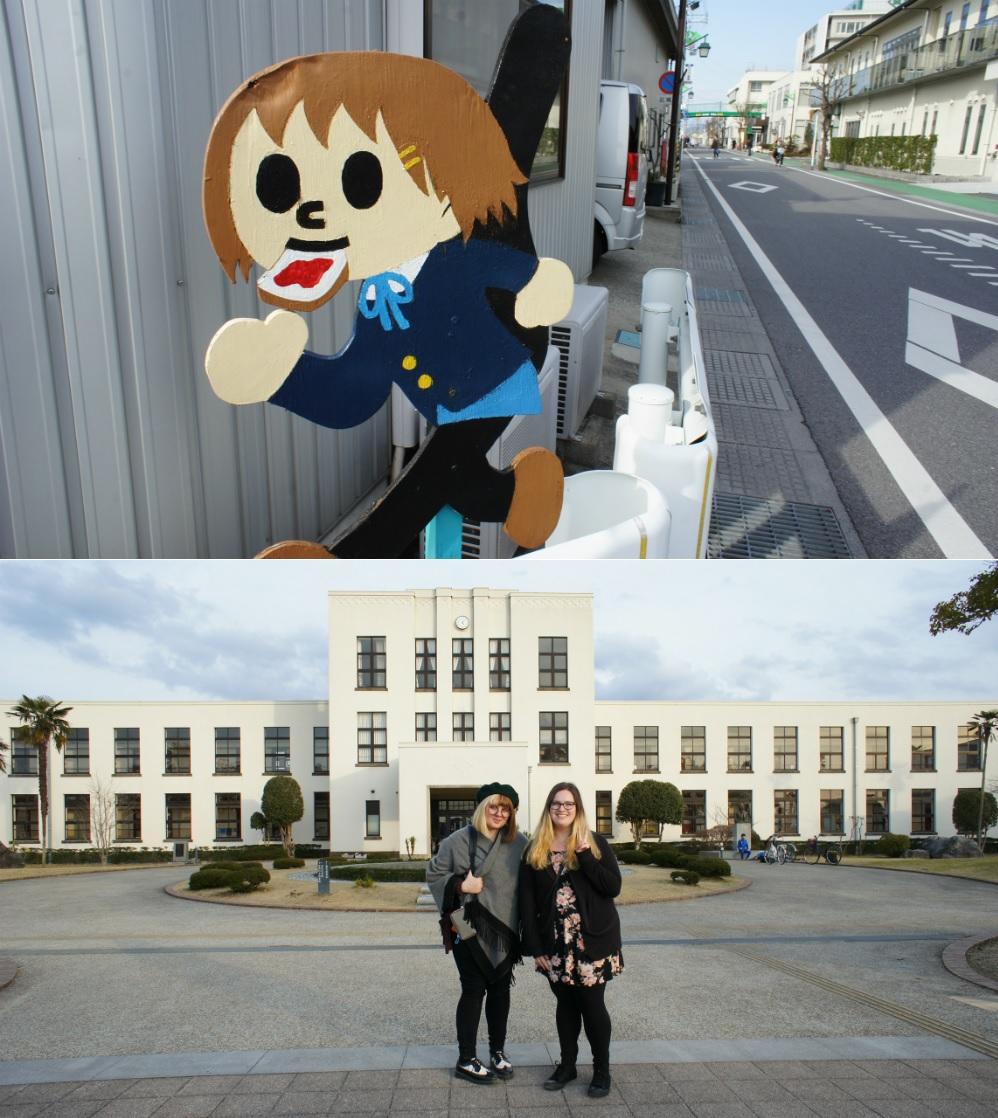 Our destination was a bit of a walk from the train station, but it was well worth it! Toyosato Elementary School was recently made famous by the japanese anime K-On!,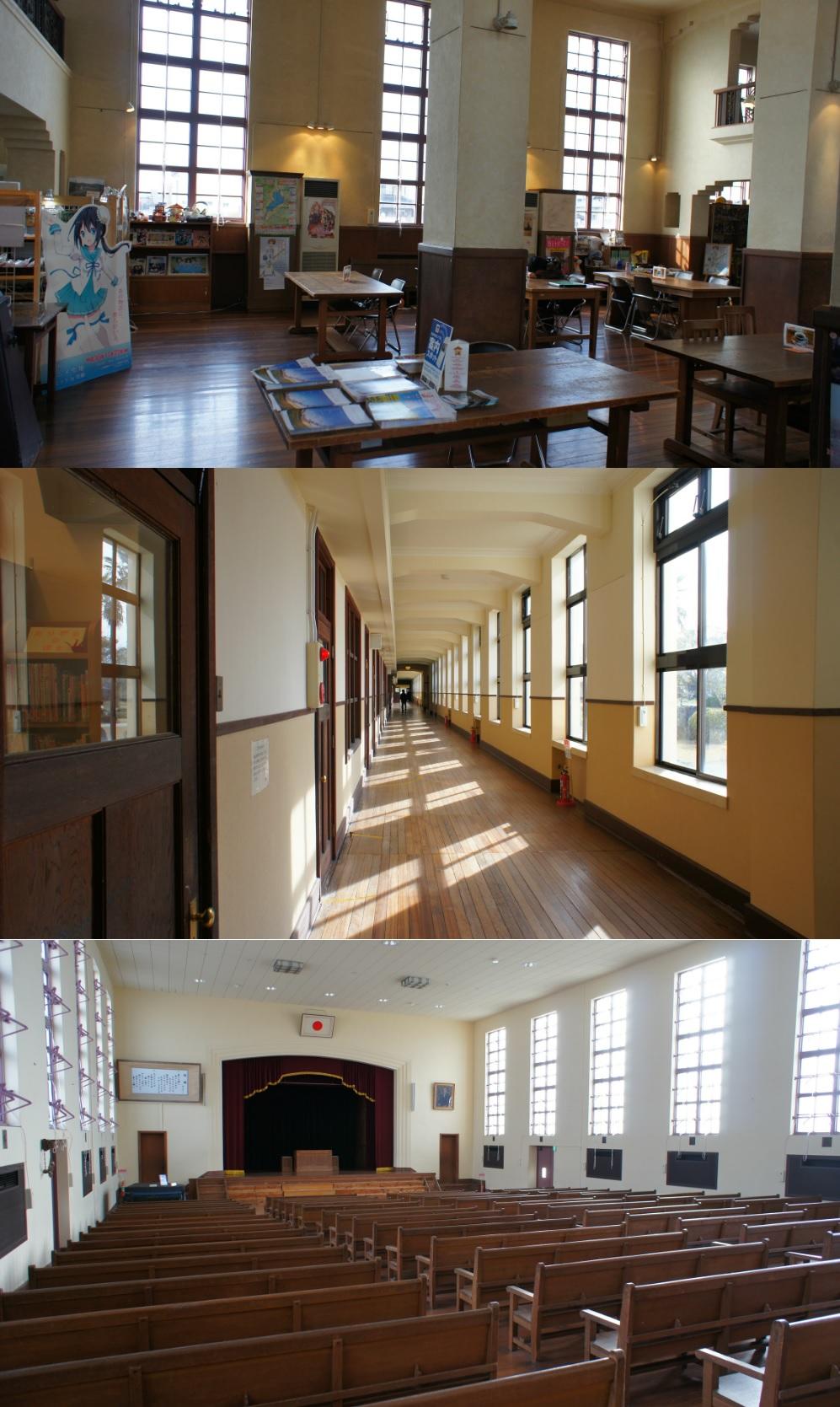 but it was designed by William Merrell Vories, who was a prominent architect in Shiga during the first half of the 20th century.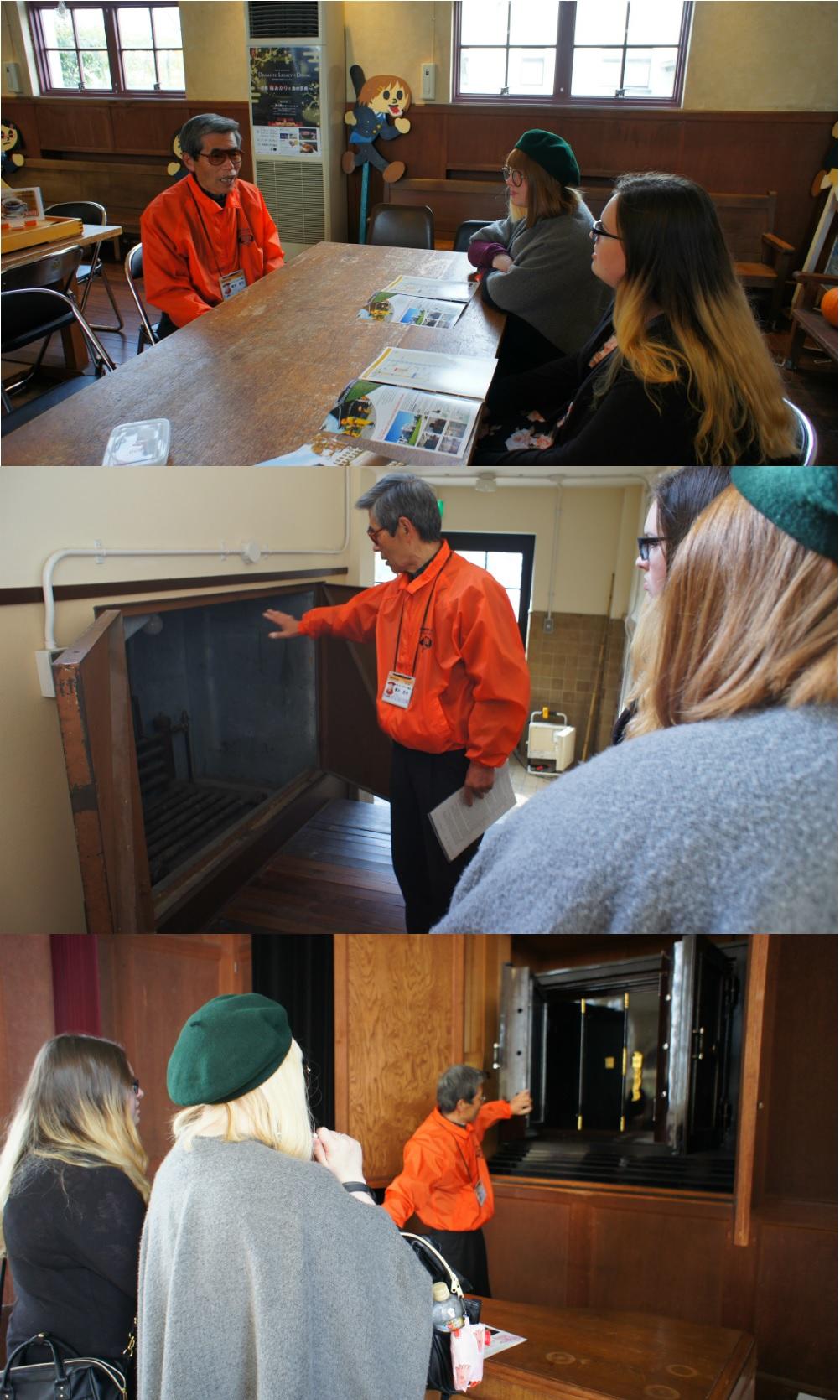 It was really interesting to see the interior of the school building; there's so much attention given to detail, and our tour guide was really wonderful about pointing everything out.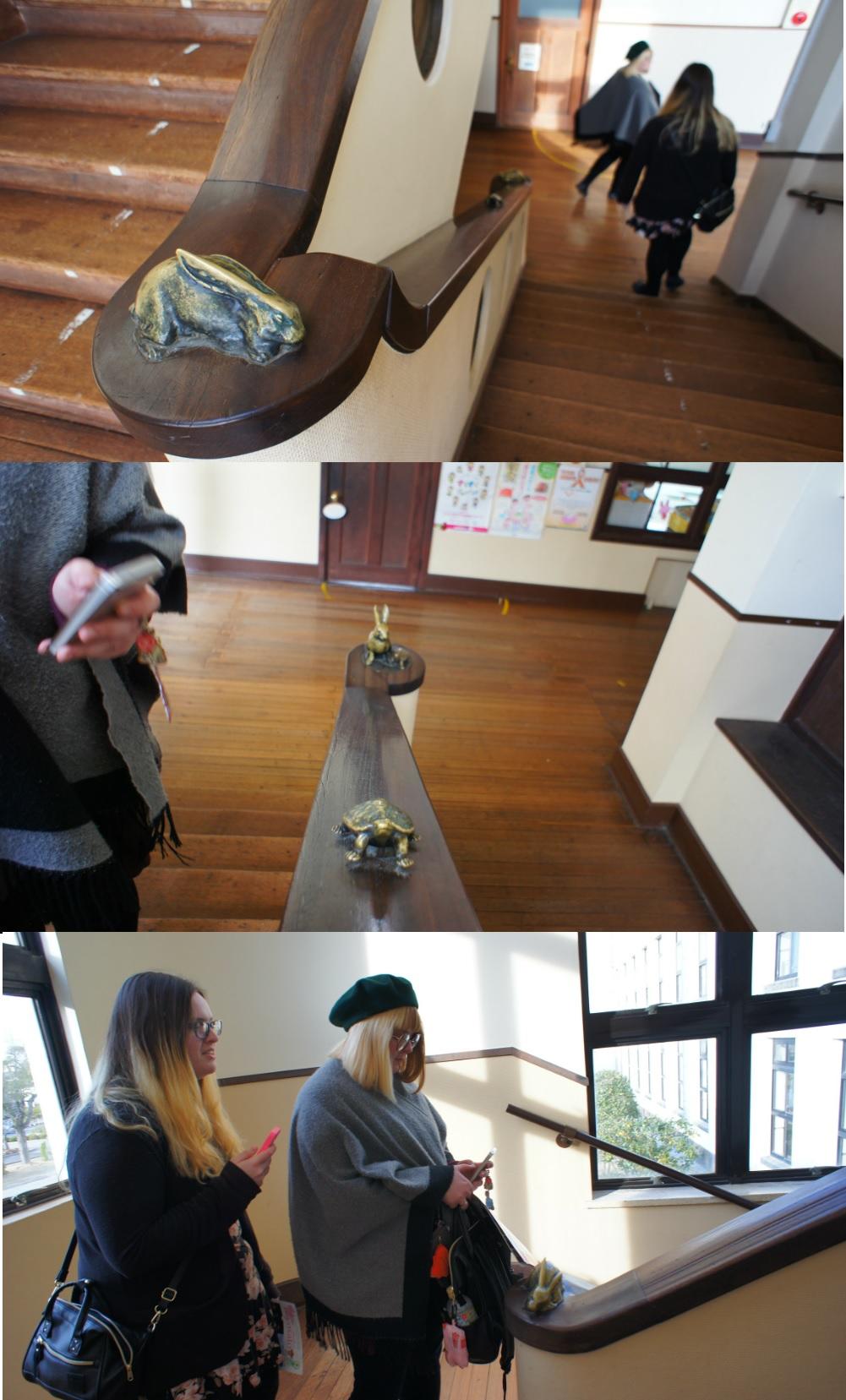 My favourite thing about the school was the main staircases, which had small bronze turtles and rabbits along the railing, meant to symbolize the story of the Tortoise and the Hare.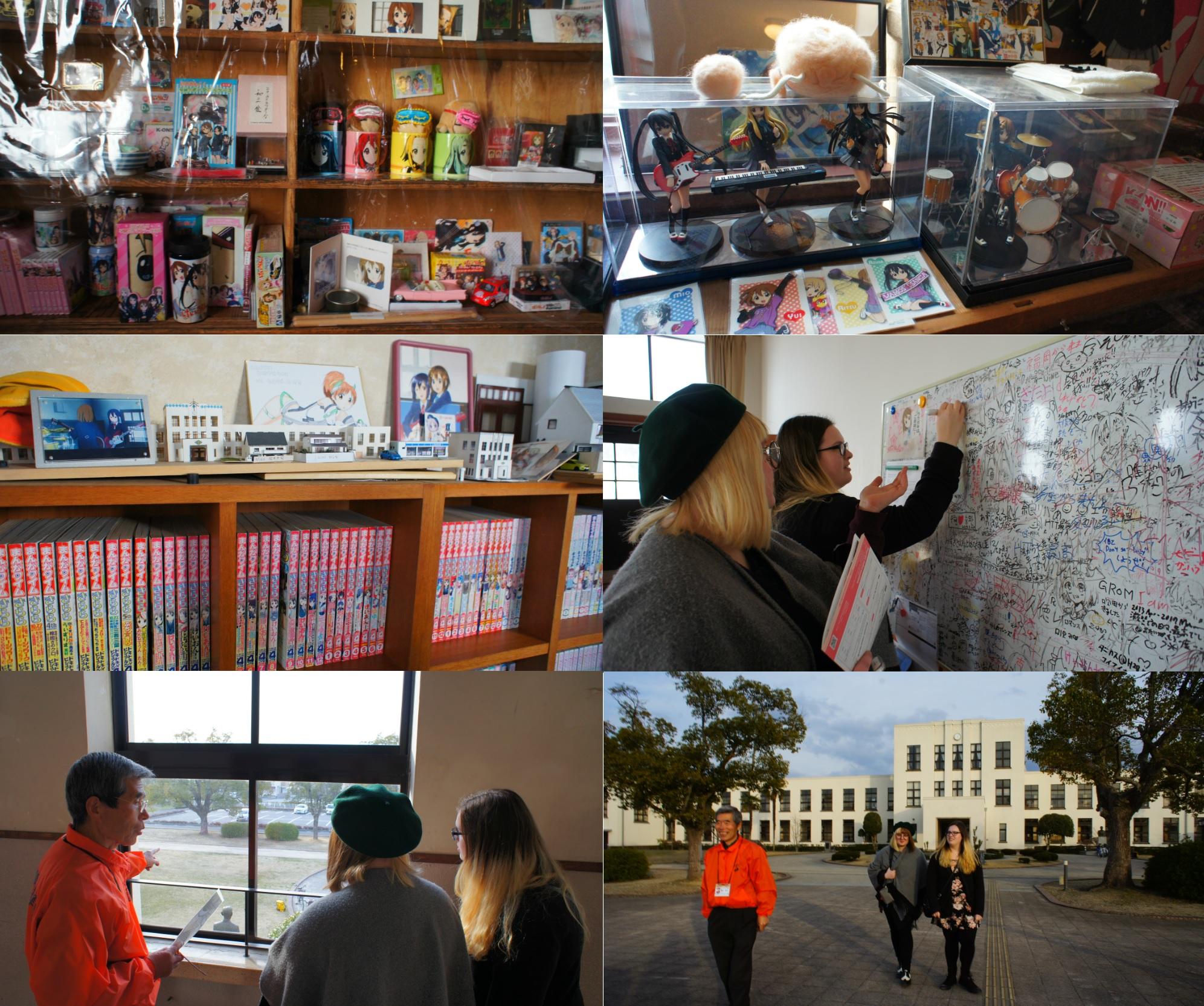 After finishing the tour it was finally time to say goodbye, so Michaela and I headed back home from a long day out, tired but happy!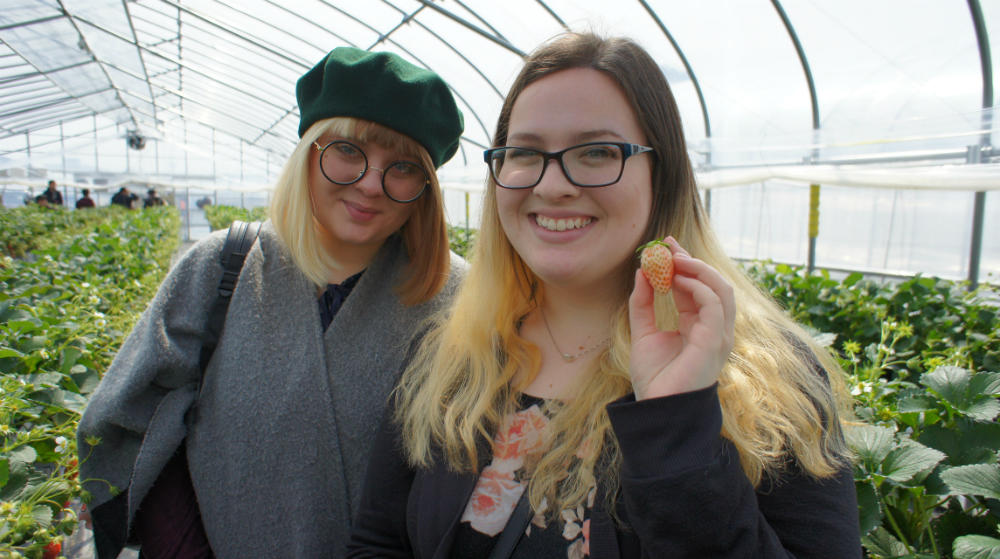 Being able to experience so many things in Shiga was really fun, and I'm so grateful that we were able to take part in such a fun day. Shiga is a wonderful prefecture with a lot of history and beauty; my hope is that many more people get to learn about what makes this region of Japan special!