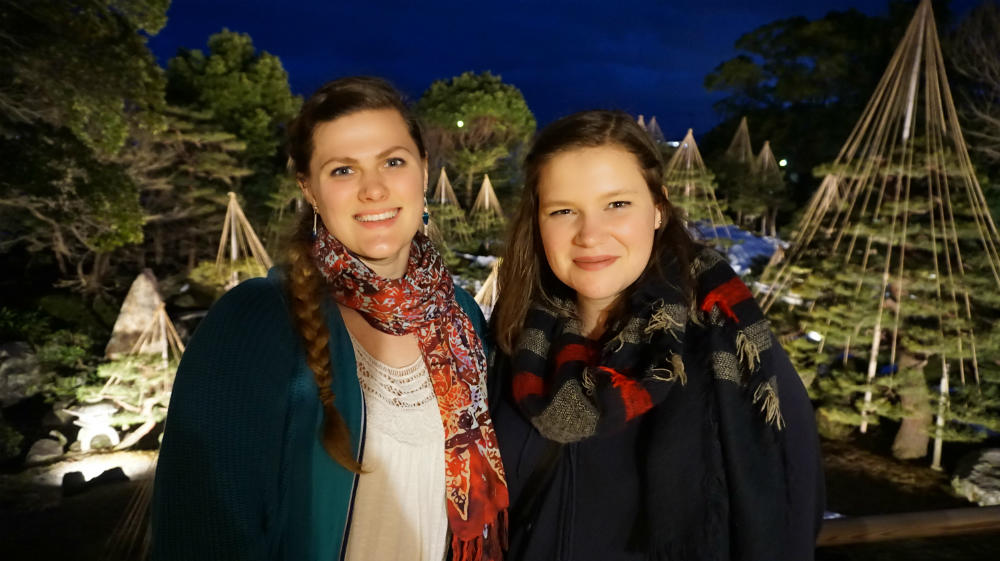 Got to explore Nagahama with Molly DeDona! We found some real gems on our day out!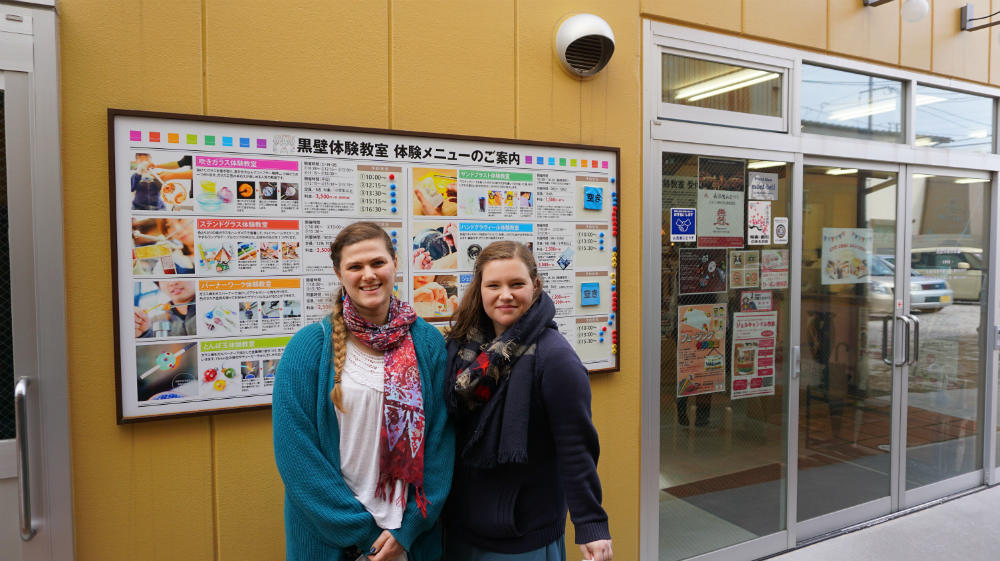 First, we went to make our own blown glass cups.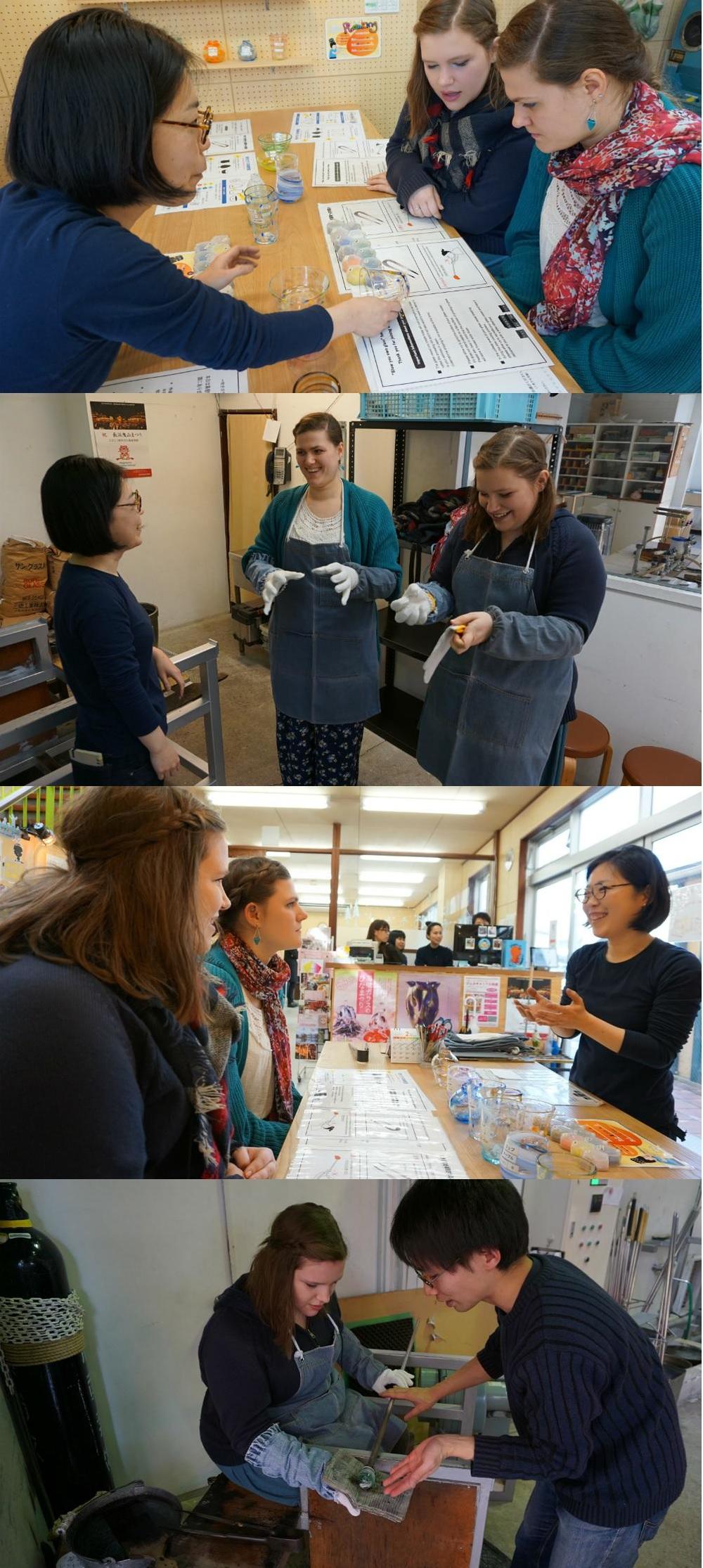 It was a little scary at first, but they were so nice and guided us through every step.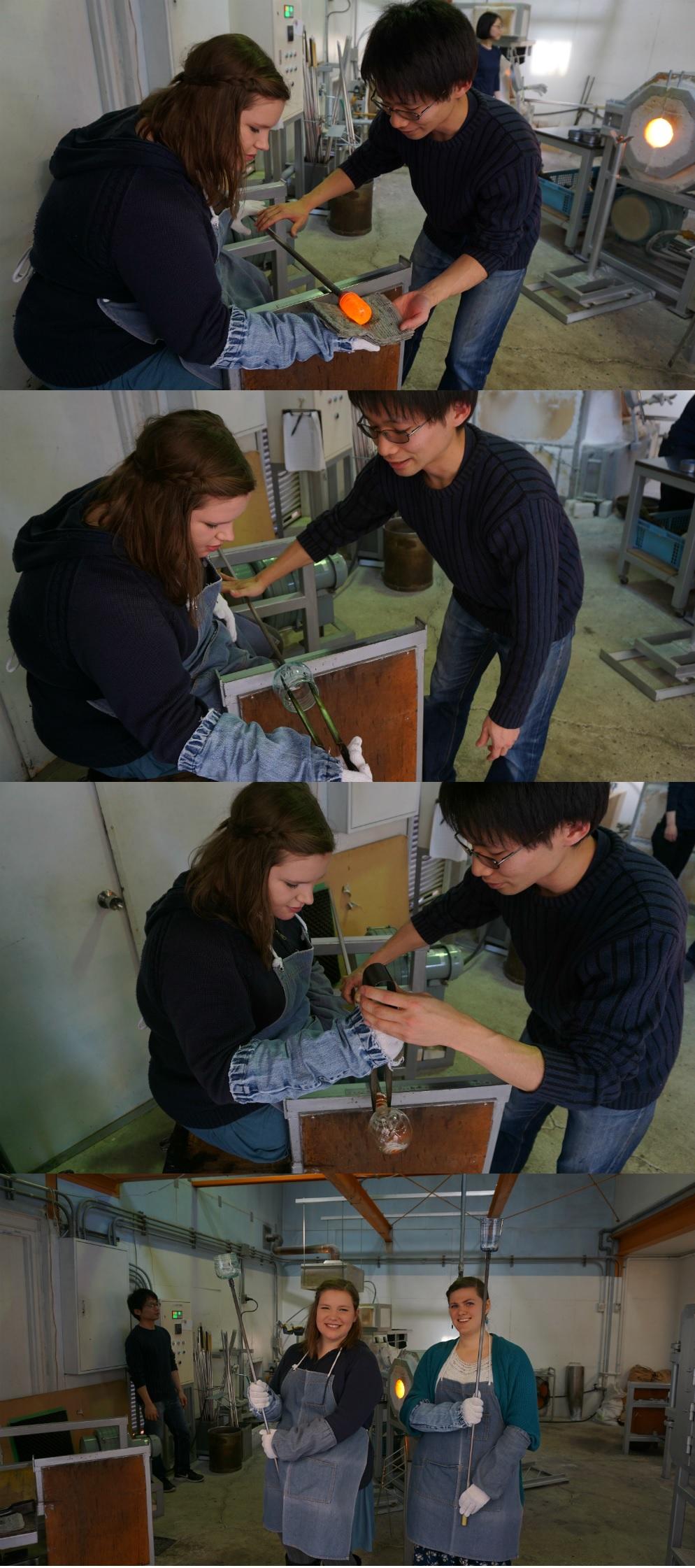 They were professionals and made me feel like I was in good hands.

Next, at the same shop, we made our own designs on cups to be sandblasted.
Sandblasting basically adds a cool, frosted effect to your class.
We both decided to do it the difficult way so it took some time, but the result was worth it!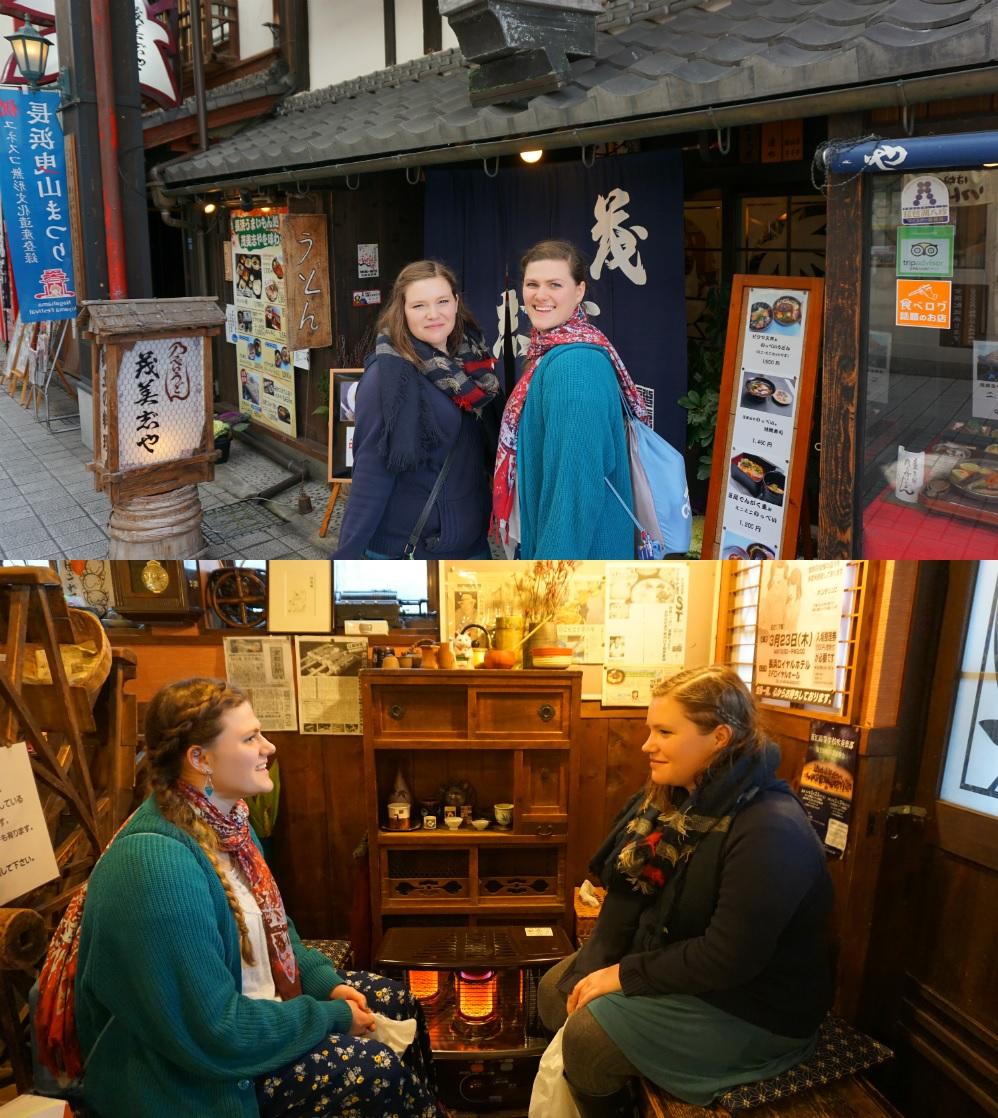 After all of our hard work, we got some food that is a specialty of Nagahama.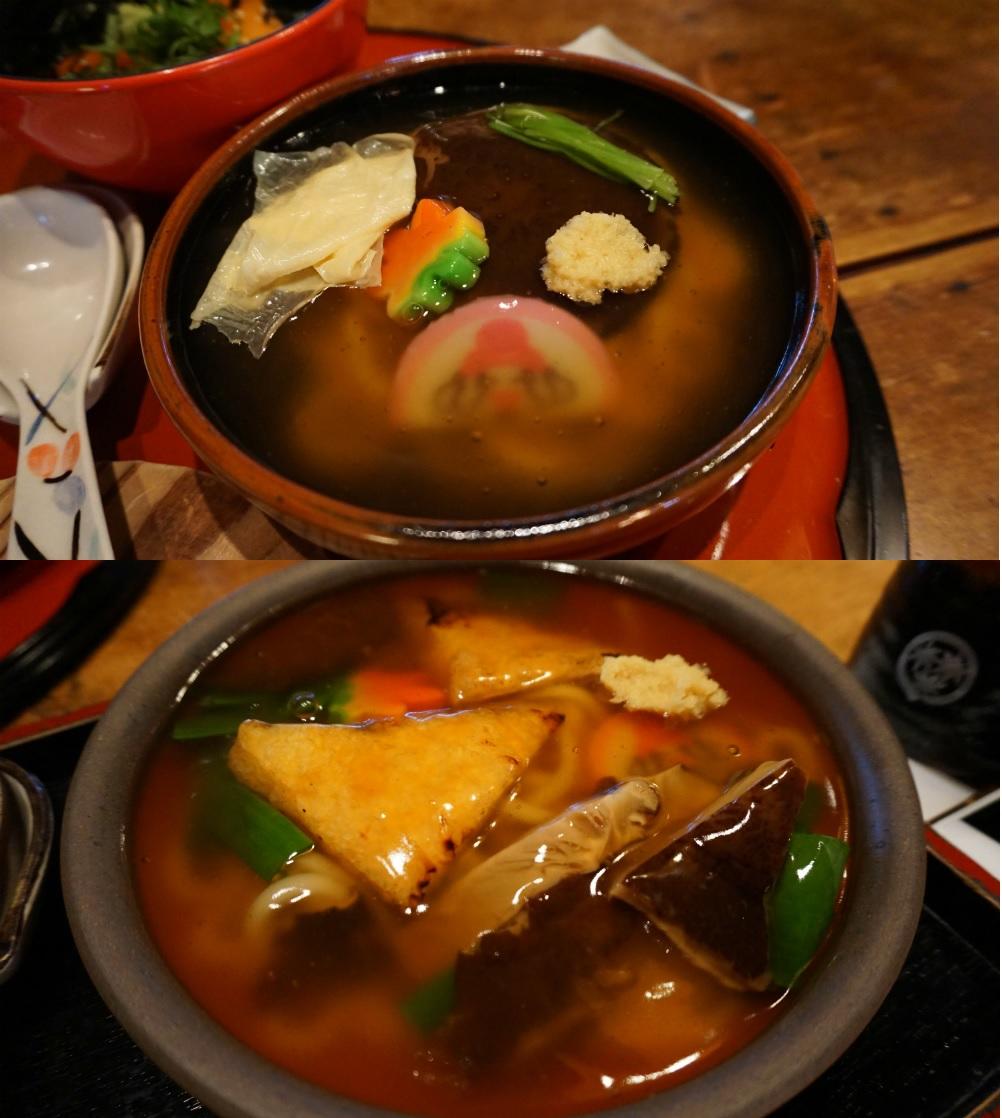 It's a kind of udon soup. It was deli0cious! The broth was thicker than most and it had a giant mushroom in it! :)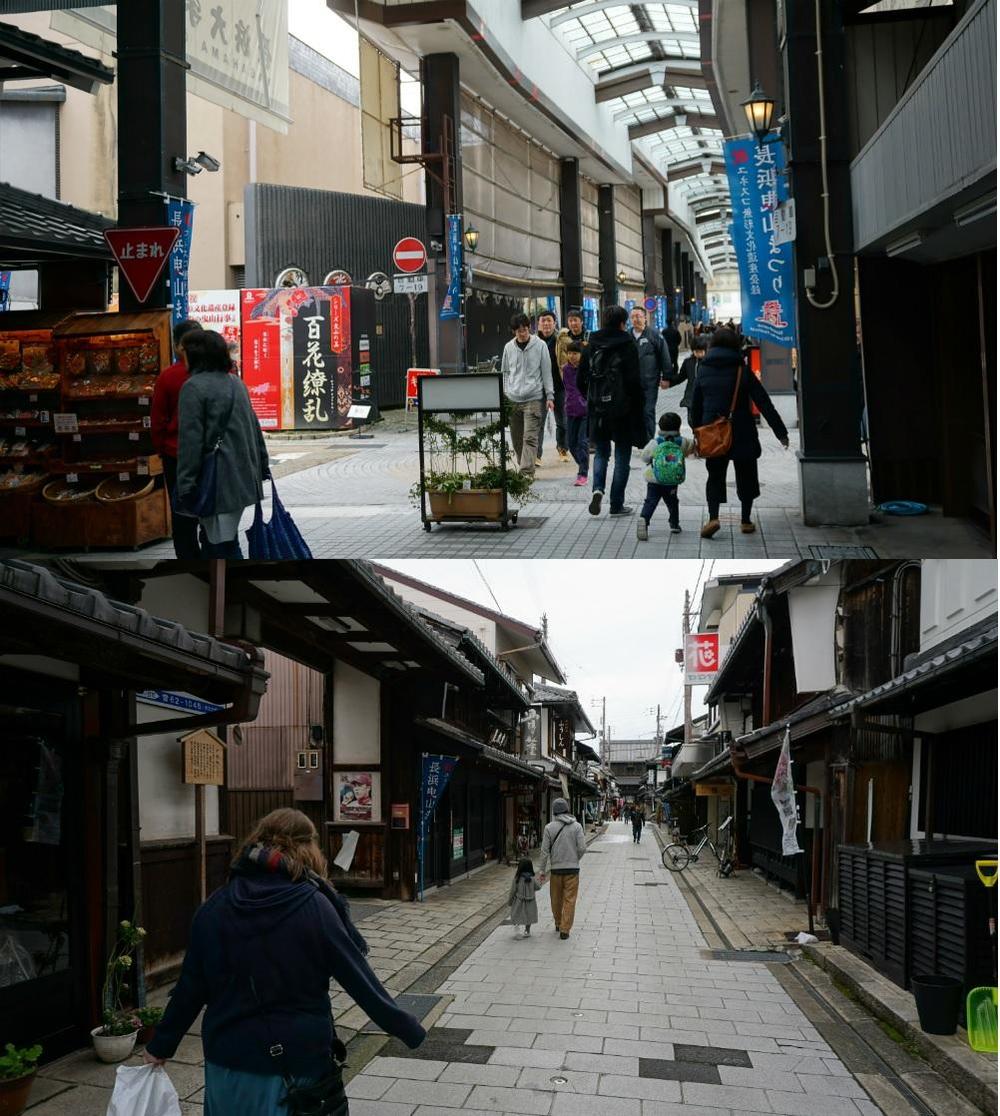 Next, we walked around Nagahama. We looked at a few shops, including the shop of the figure museum in Nagahama.
It seemed like a cool museum and I wouldn't mind checking it out next time I go!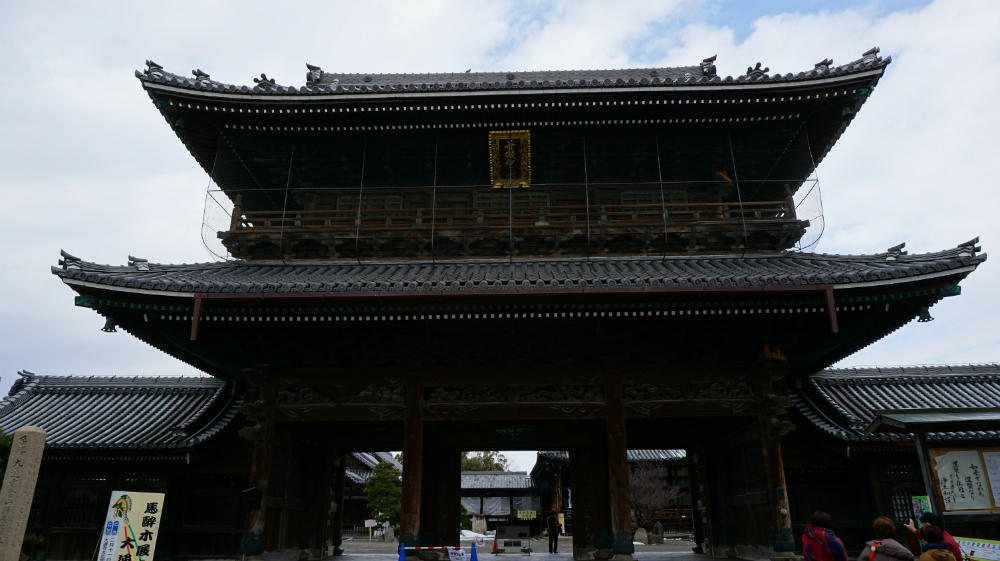 We visited also visited a temple as we walked around. While they didn't have an English brochure, just looking at the temple's structure and beautiful shrine inside was worth the visit.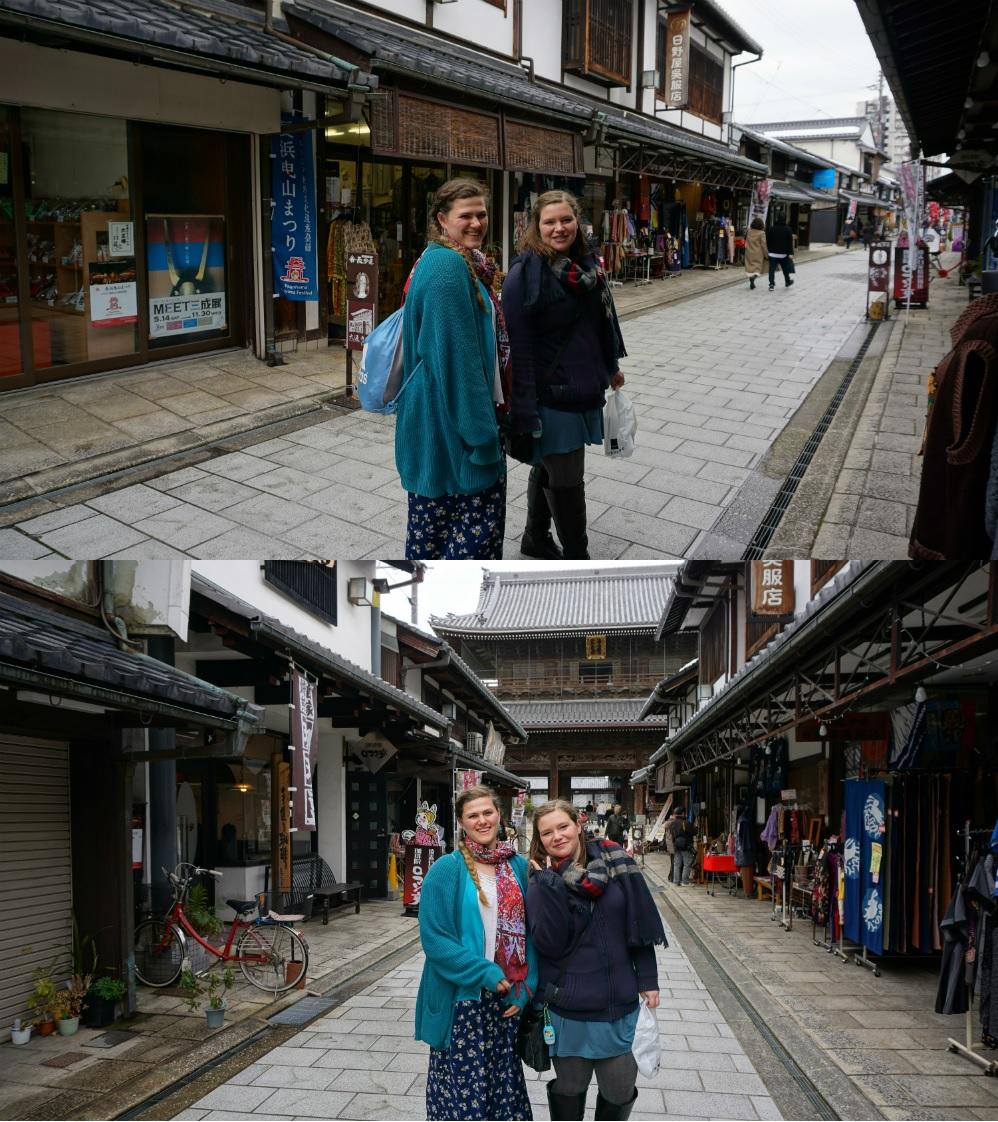 There were also shops nearby that looked like they sold Yukata. I'll have to stop by and check them out some time!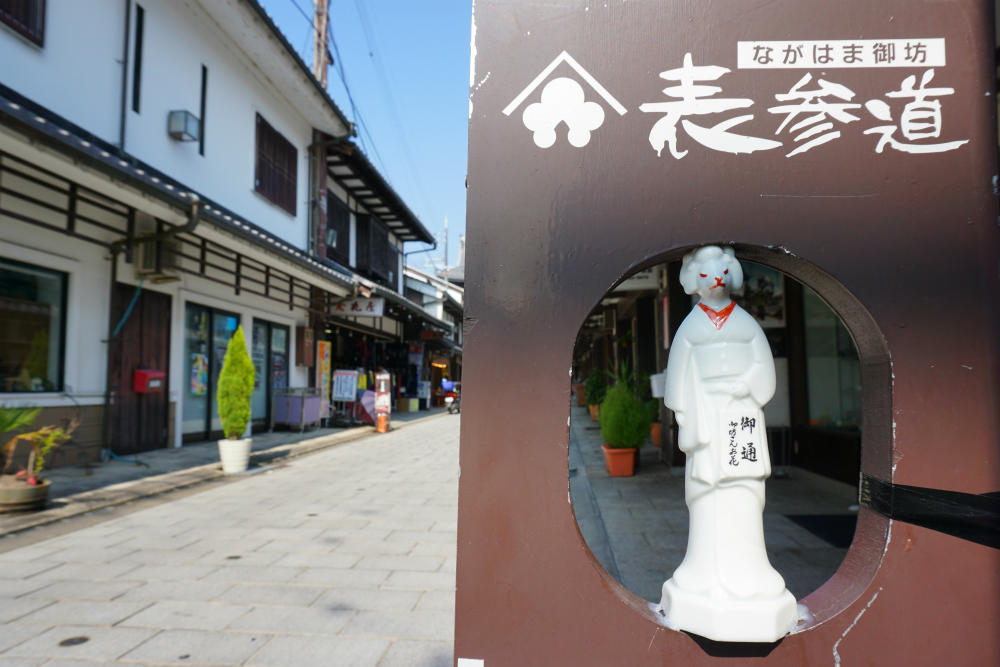 Also, the animal that represents that temple or the area is a fox. So, there were lots of cute pictures of foxes on our way to the temple.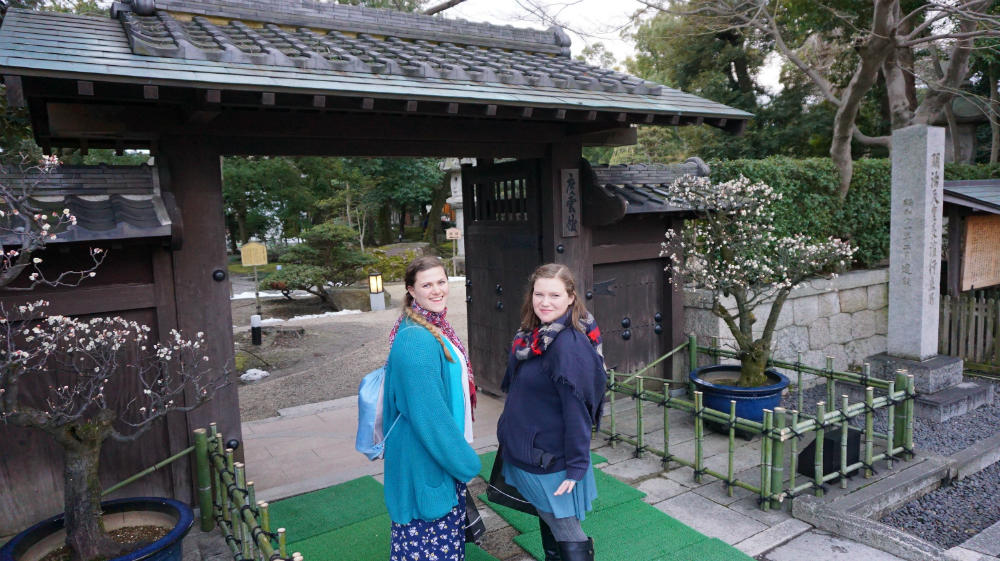 We eventually made our way over to the Plum Blossom exhibit on the other side of the tracks to make our Plum Sake! It was a once in a lifetime experience and I enjoyed every minute! We had visited the Plum Blossom exhibit before, however we had no idea that there was such an event held there.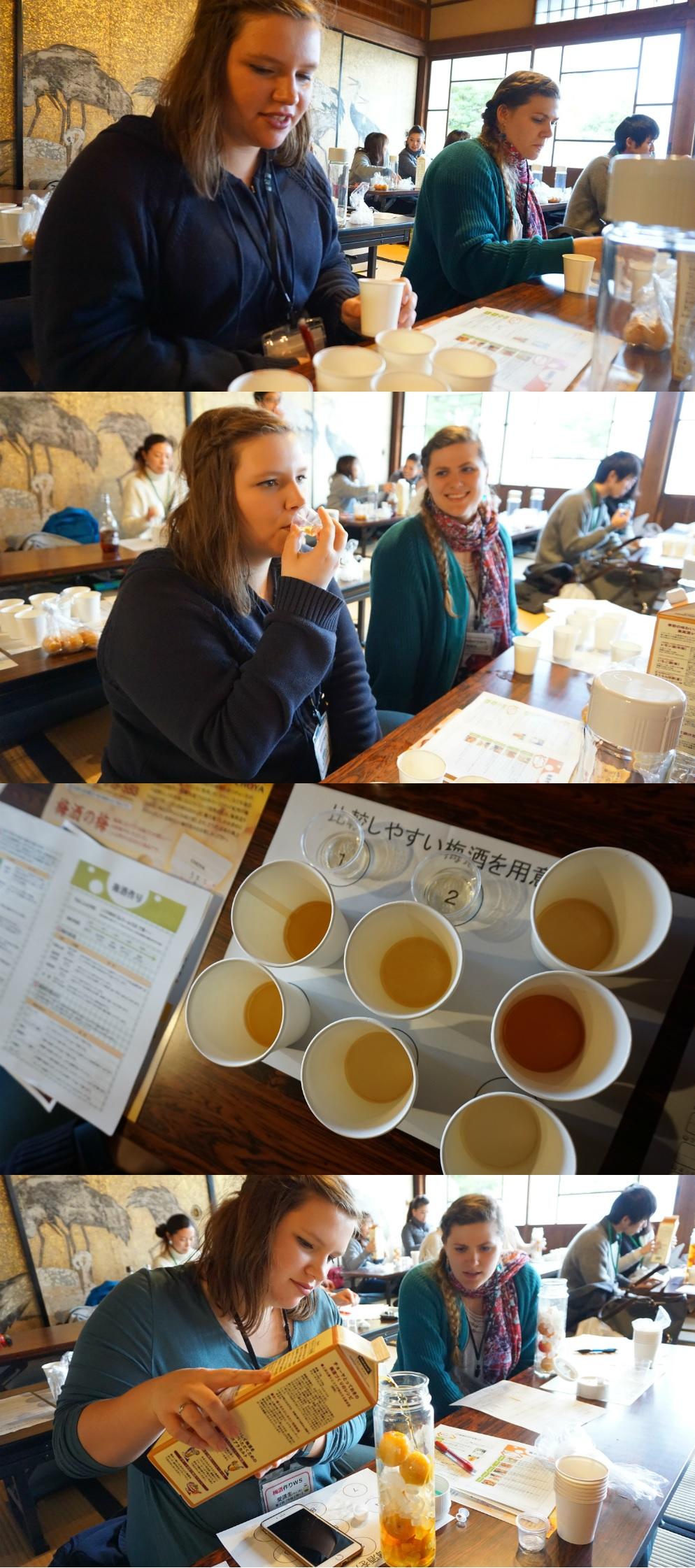 Japanese people can make sake in their own house so they had this class.
There was a taste test before where we tried 11 different kinds of sake.
Then, they explained why each sake was different and showed us how to make it.
There was even a company sponsoring the event, so we got a free can of plum juice and sake that we could drink right away.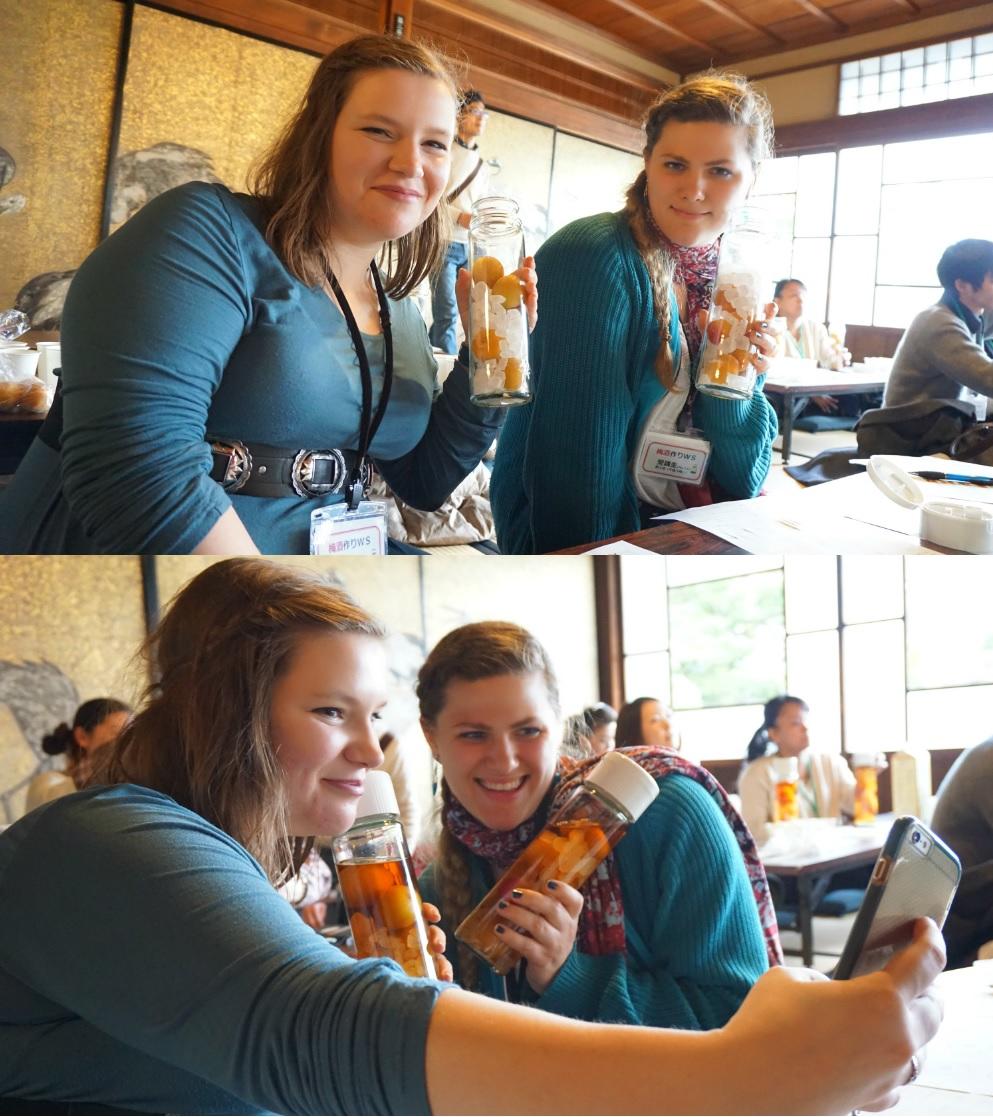 I have to shake the plum sake glass jar everyday, but I'm excited to try my own homemade sake when it's ready! :)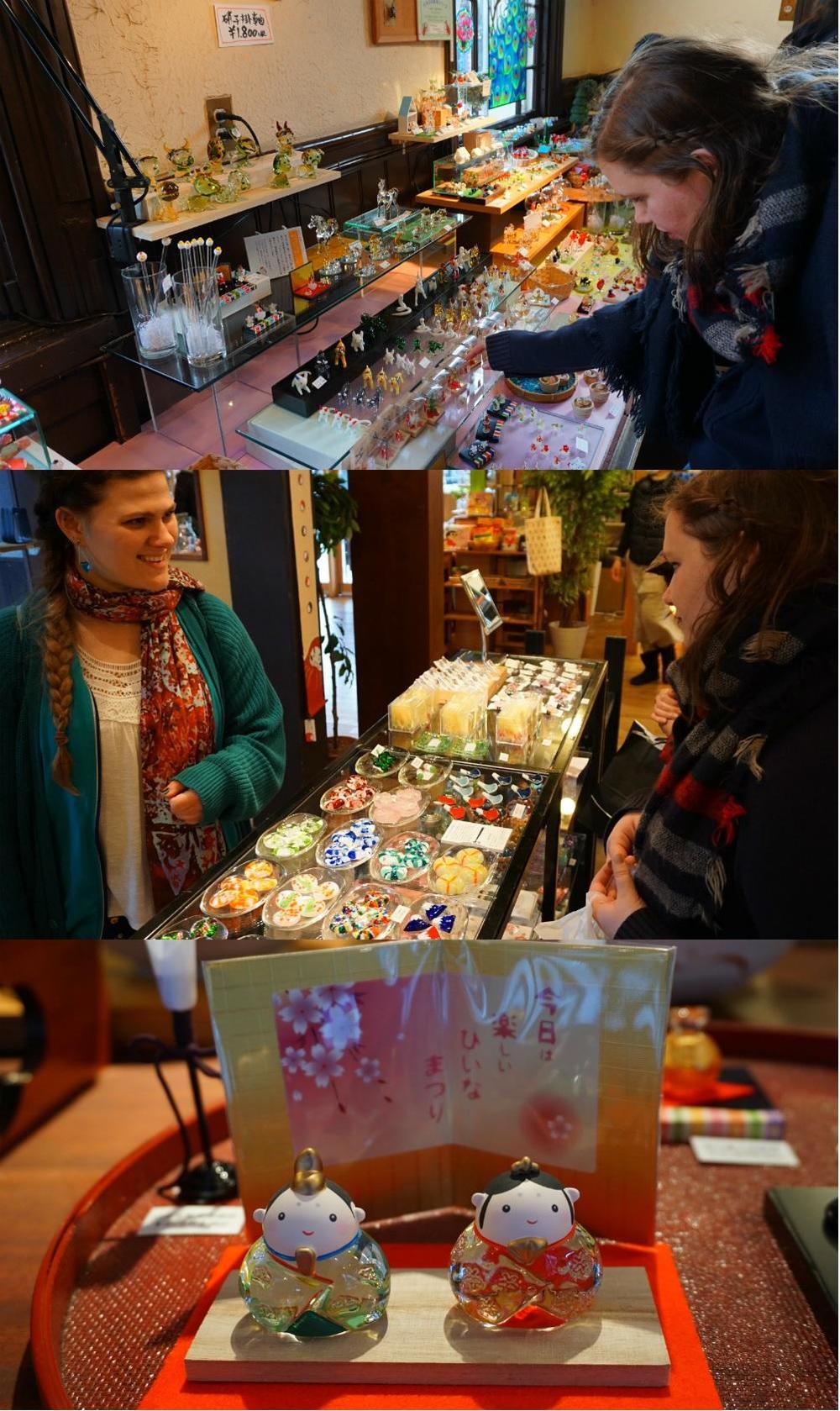 Still, we saw some goodies back in the shopping area that we had to buy so we stepped out for a minute.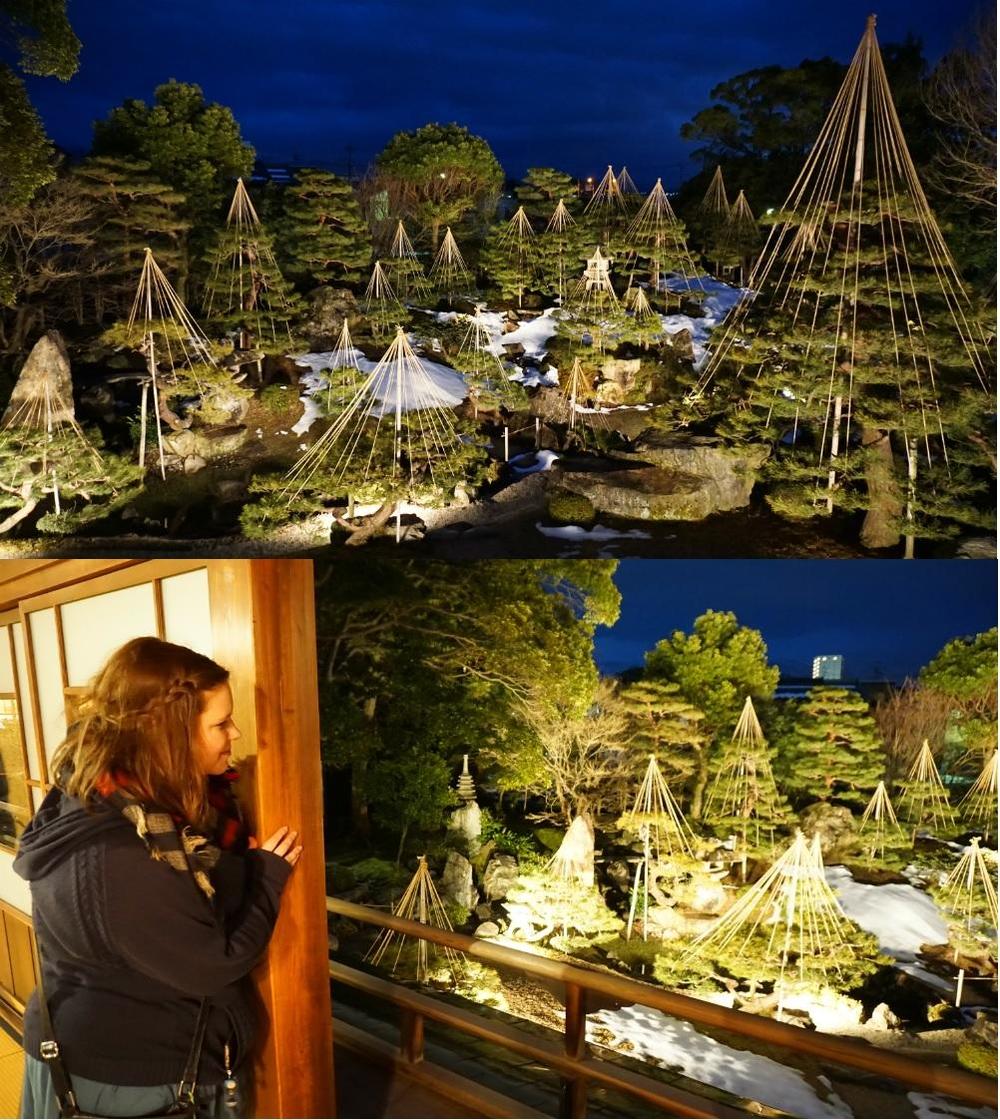 However, when we got back, they lit up the garden out back and it was beautiful.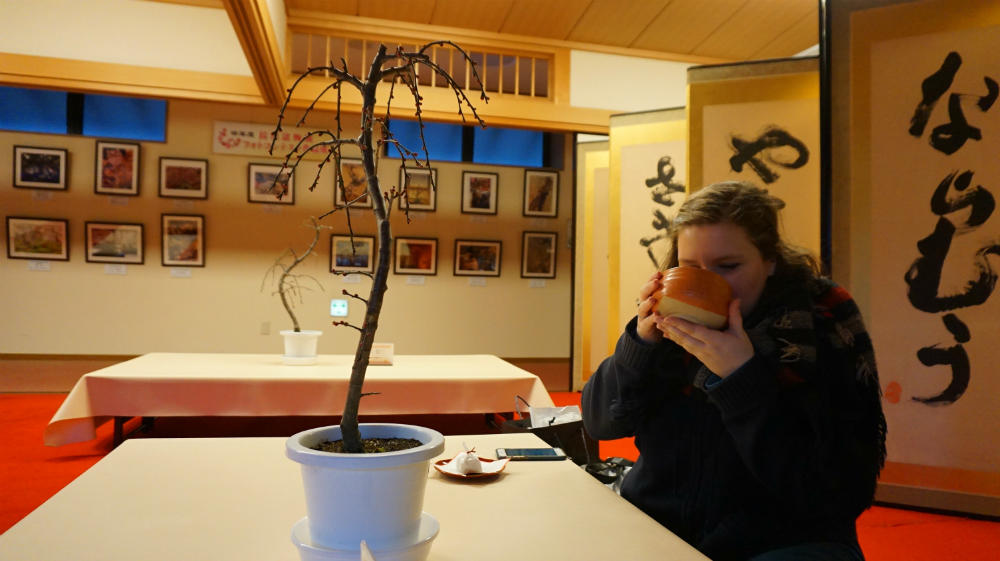 After drinking some tea and enjoying some mochi, we took some pictures and said farewell.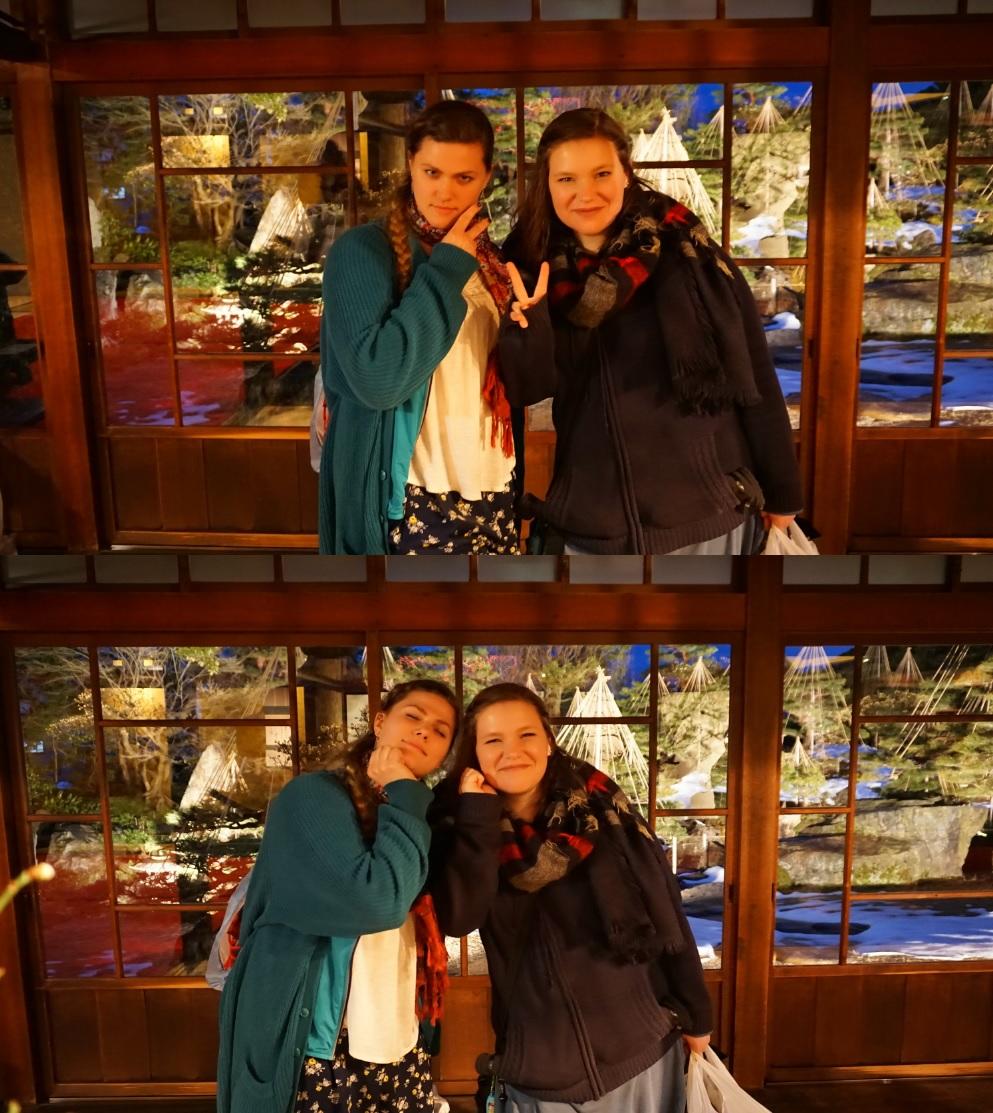 In the end, I honestly never would have thought there would be such gems in Nagahama. I loved exploring and getting to learn more about the opportunities in Shiga. I can't wait to choose another city and explore again!