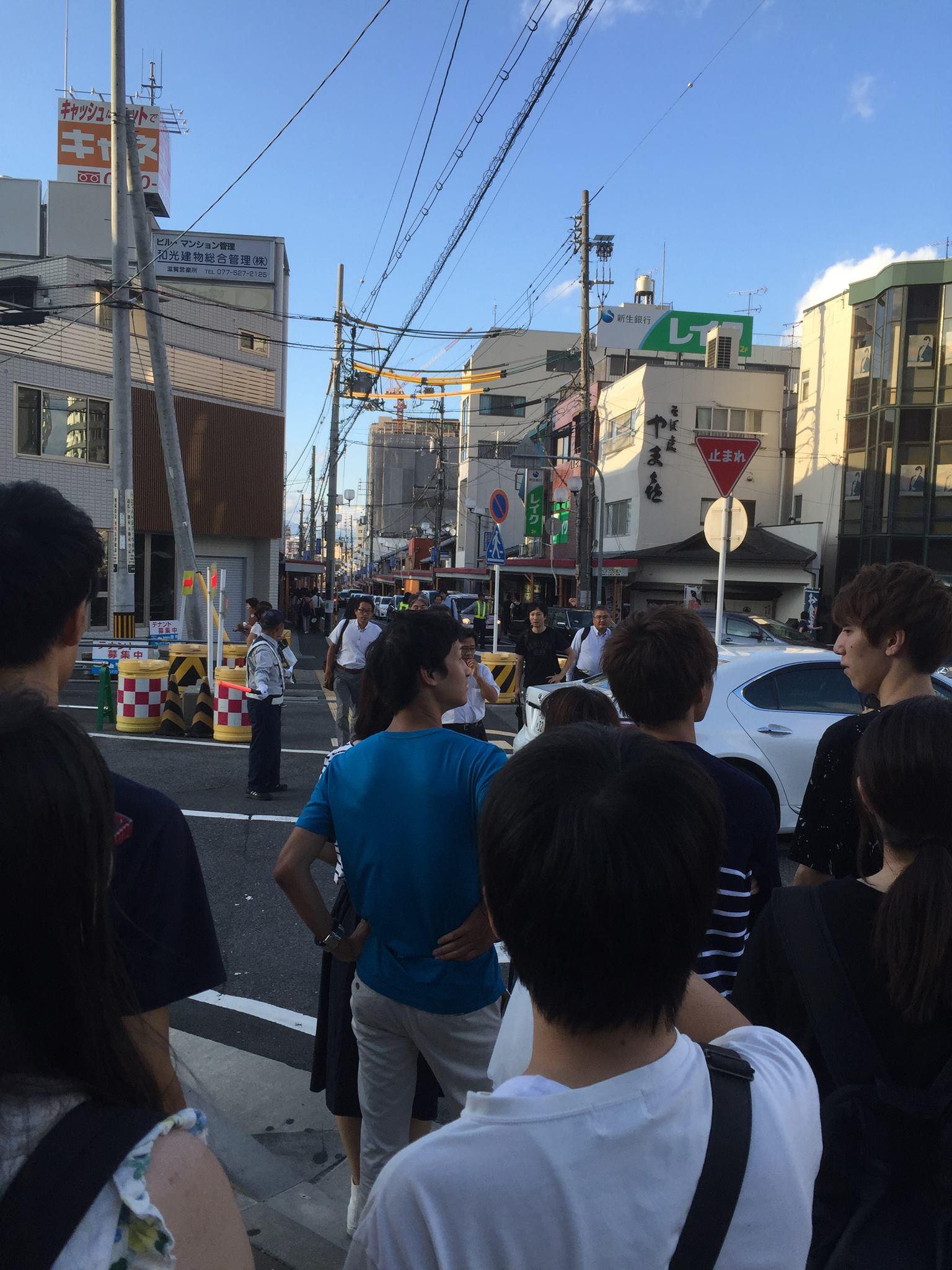 August 8th is the day of the Great Lake Biwa Fireworks Display!
This year I went with the Hikone City CIR Natalia at Otsu Port right on the lake.
Natalia and I met up at Otsu Station and headed down Suehirocho road, the street to the far left of Otsu station near 7 Eleven.
Even though we met up hours before the start of the show, the streets were already crowded with people on their way to finding a good spot to watch from.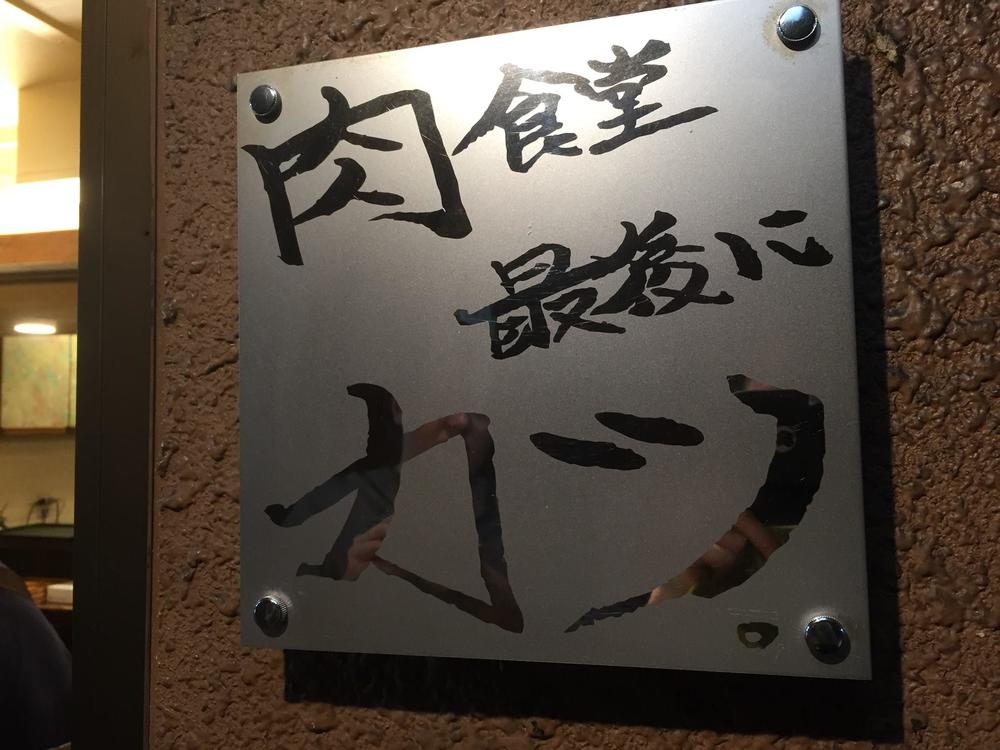 We walked for less than two minutes before we arrived at the restaurant we had decided to go to for dinner. It was called Saigo ni Katsu Part 2 (yes there is a part one.)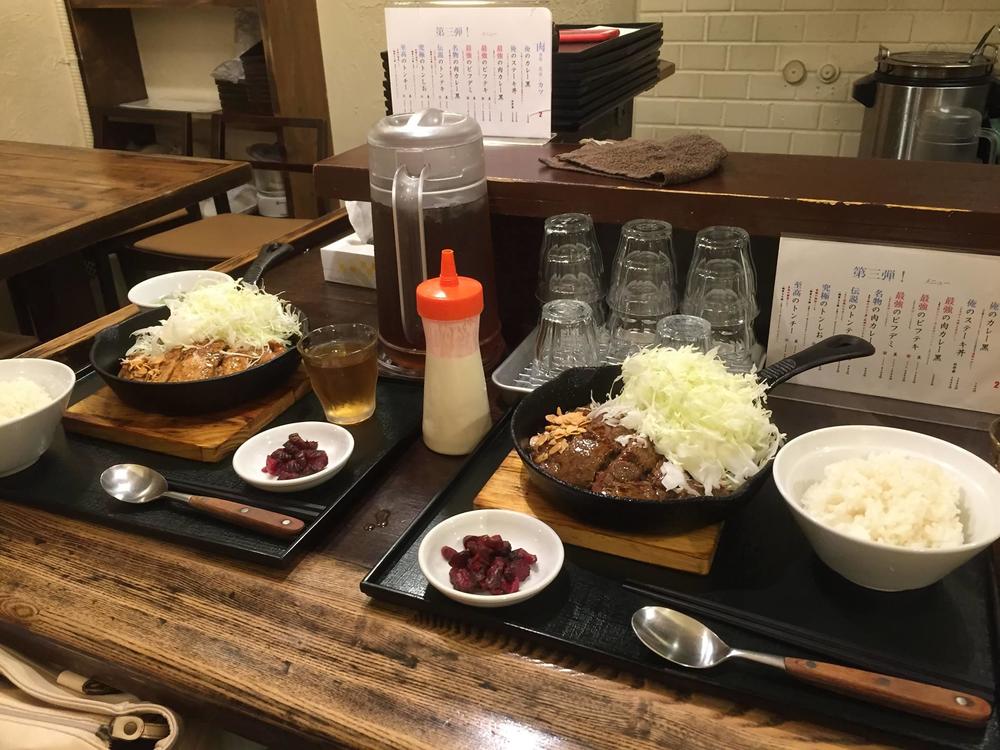 We ordered a pork and beef steak respectively, and it came with plenty of shredded cabbage, rice, and soup.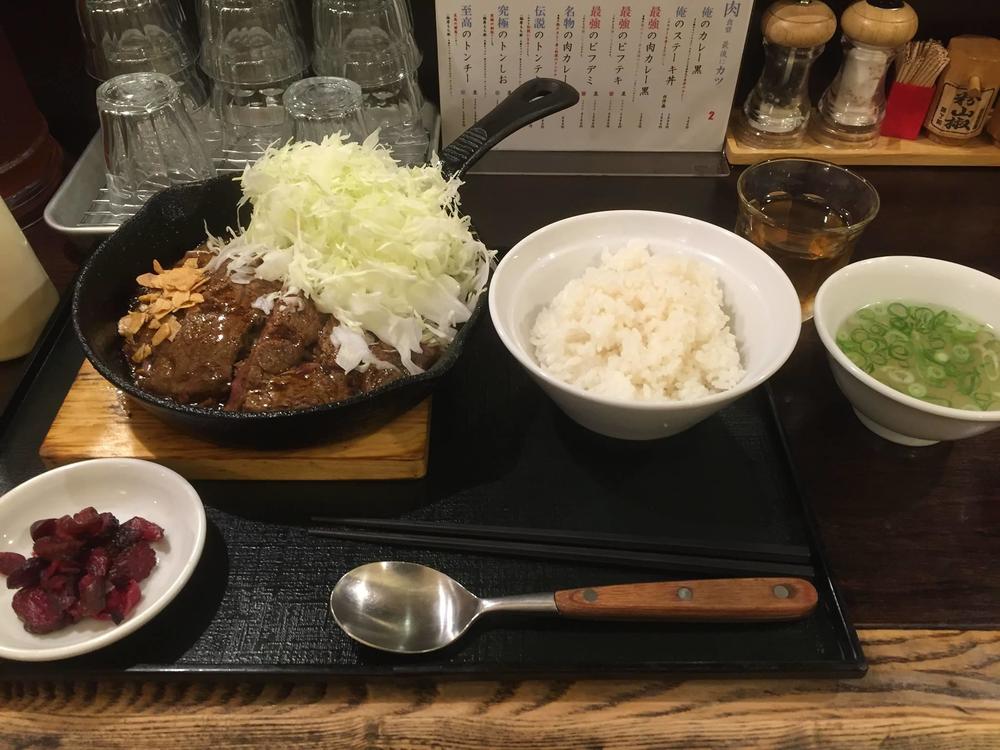 The beef steak that I ordered was very tender and juicy and was absolutely wonderful.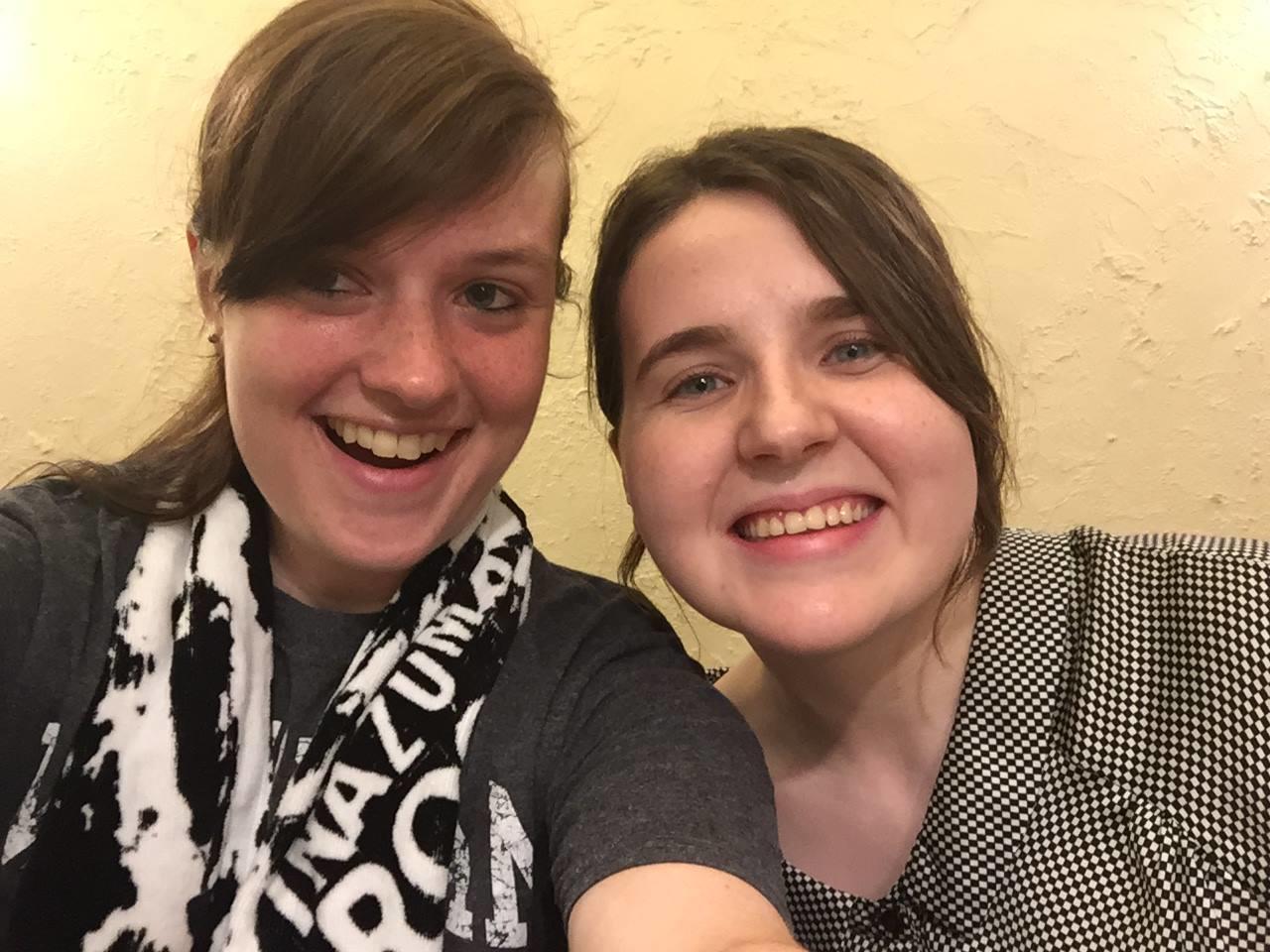 Natalia and I about to dig into our feast. We ordered the normal size portions, but we were very full by the end of our meal.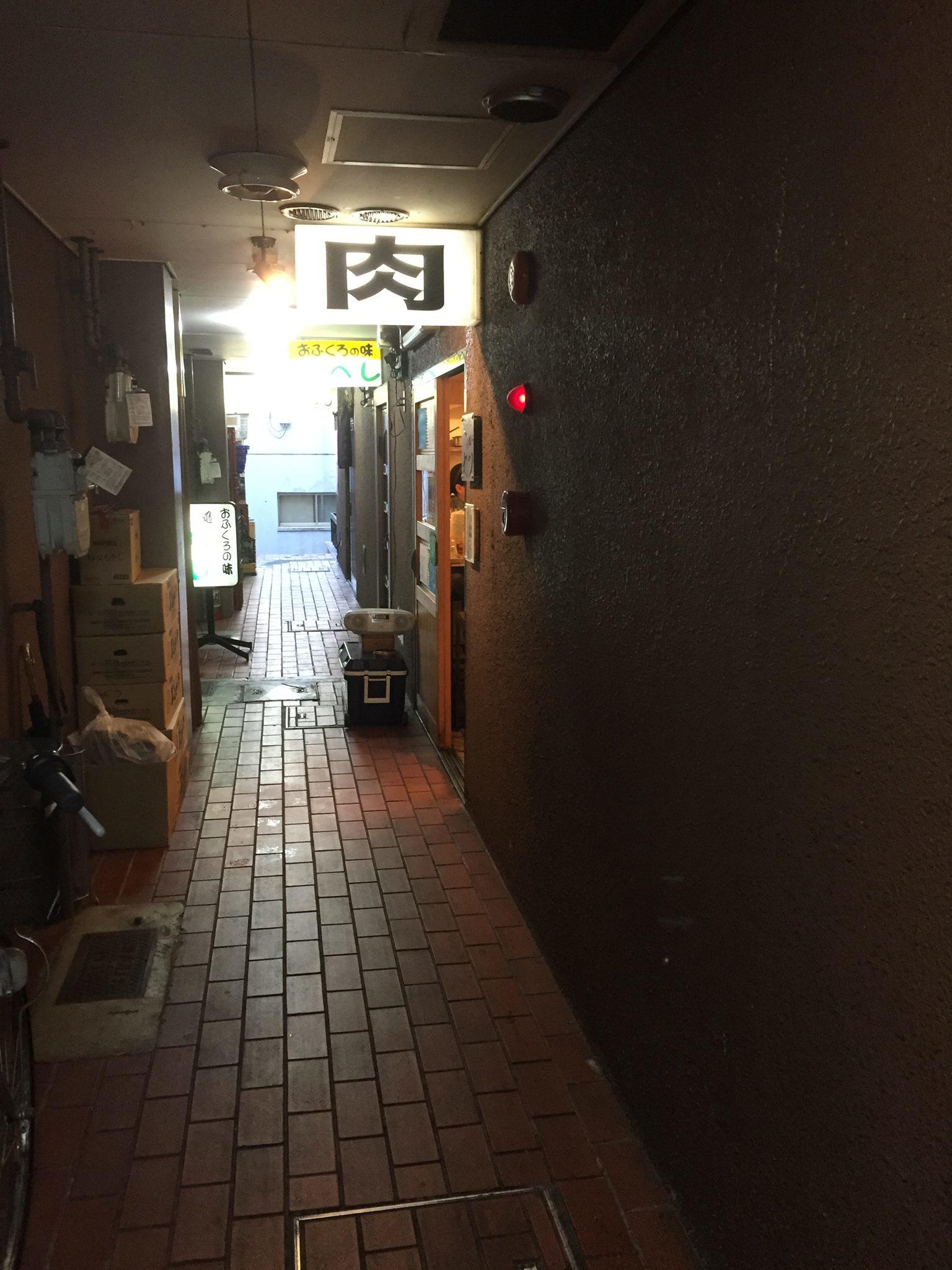 The Restaurant was located down a small pathway off from the main road, marked by the big sign with the Chinese character for "MEAT." My kind of restaurant right there.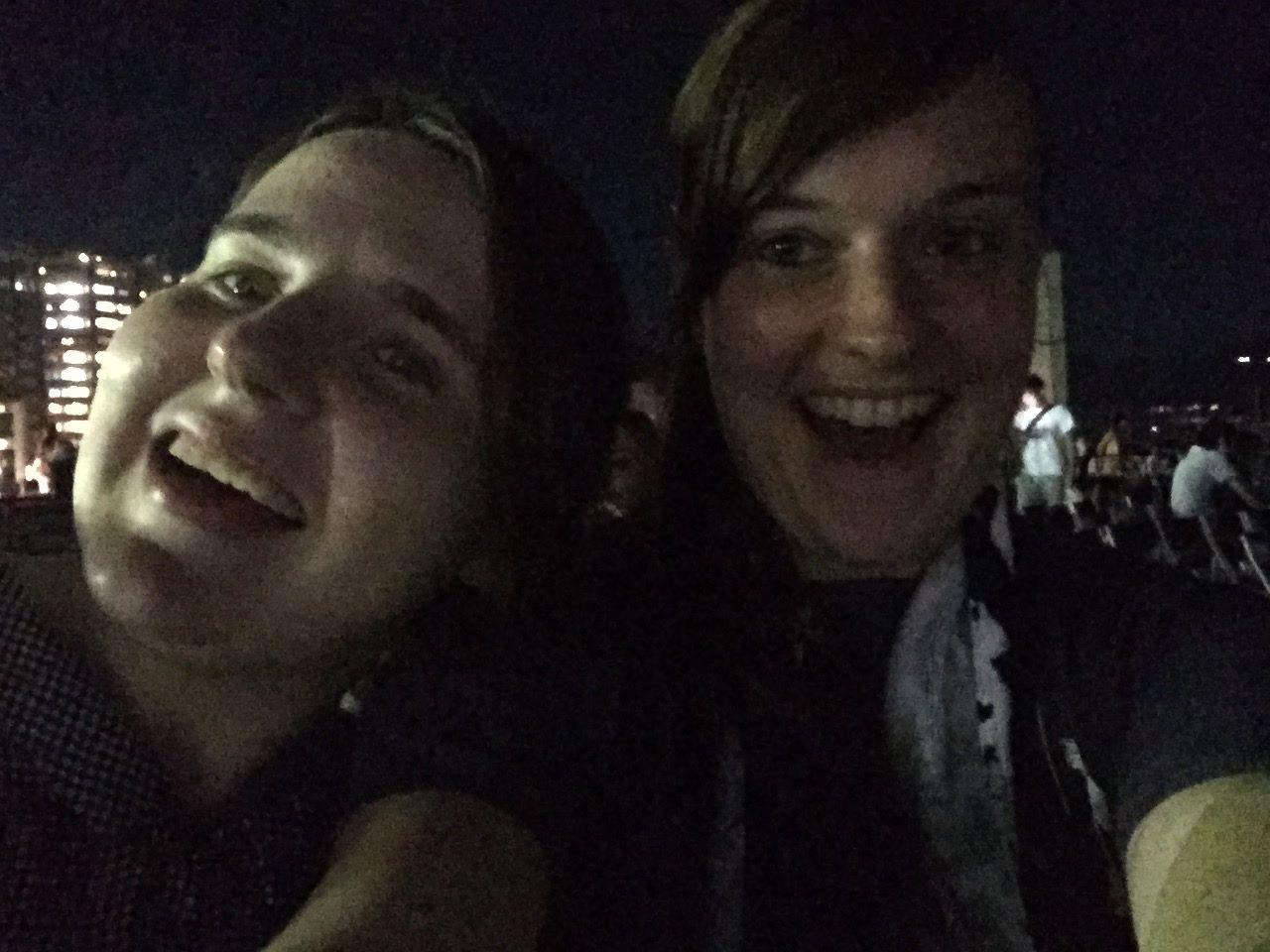 After eating, we headed down toward the lake so we could find our seats. The streets were full of people in colorful yukata looking forward to seeing a really spectacular fireworks show. Once we found our seats, we got our cameras ready and waited for the show to begin!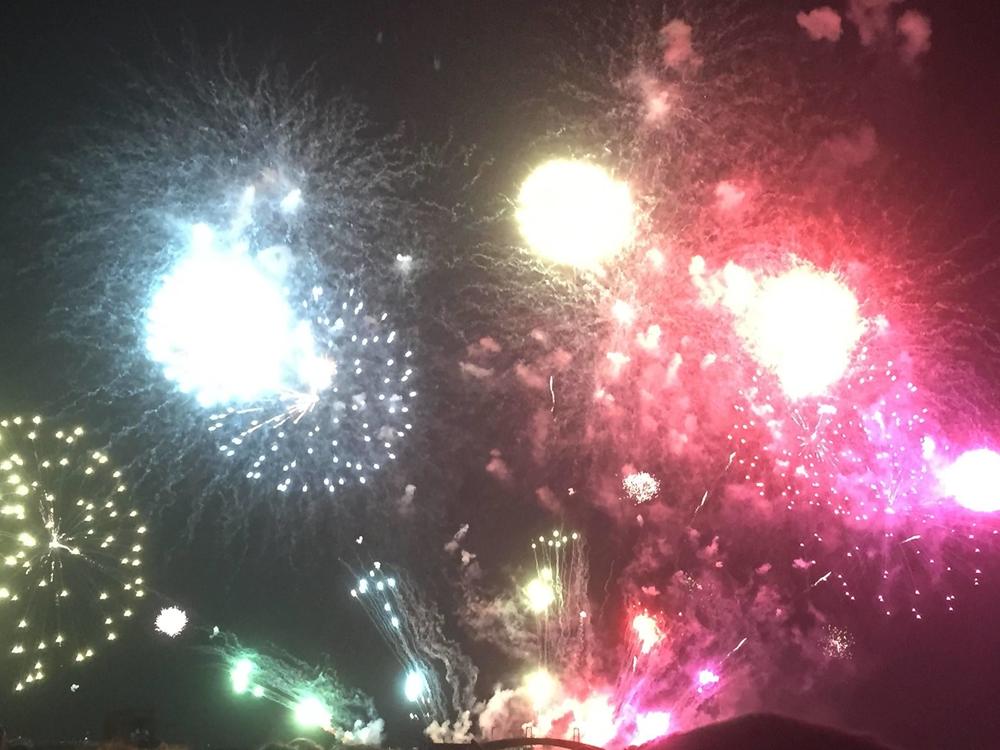 We didn't have to wait long before the show began. Here are some of the pictures I got!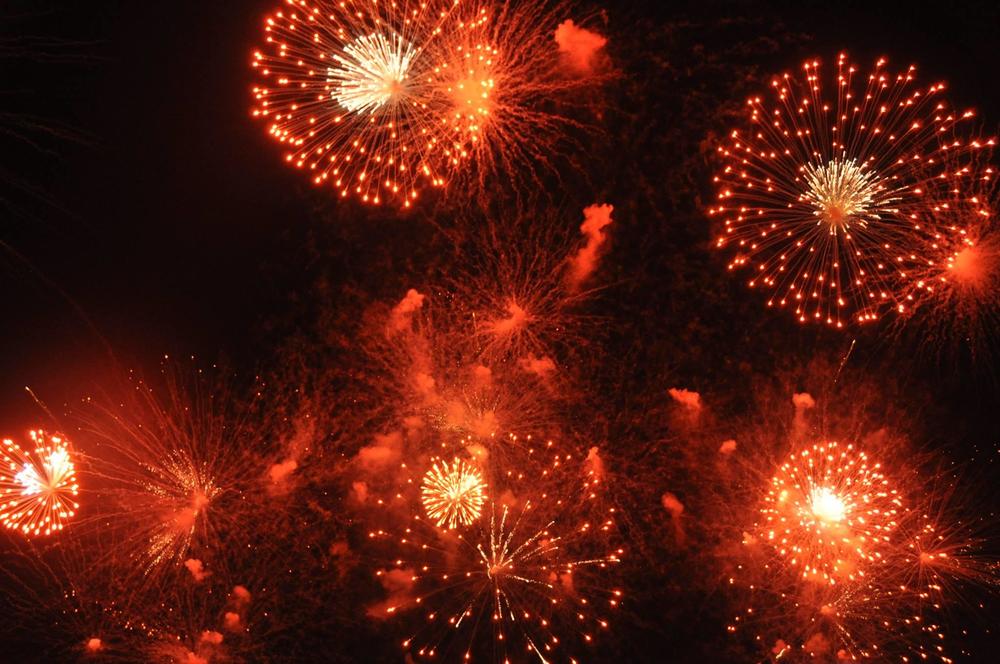 The fireworks this year were full of spectacular displays of reds, greens, and golds.
Although it was a bit challenging to catch the brief moments when the fireworks were at their peak, here are some of the best shots I got! If you have not yet had the opportunity to go to see this particular firework show over Lake Biwa, I highly recommend that you do!
---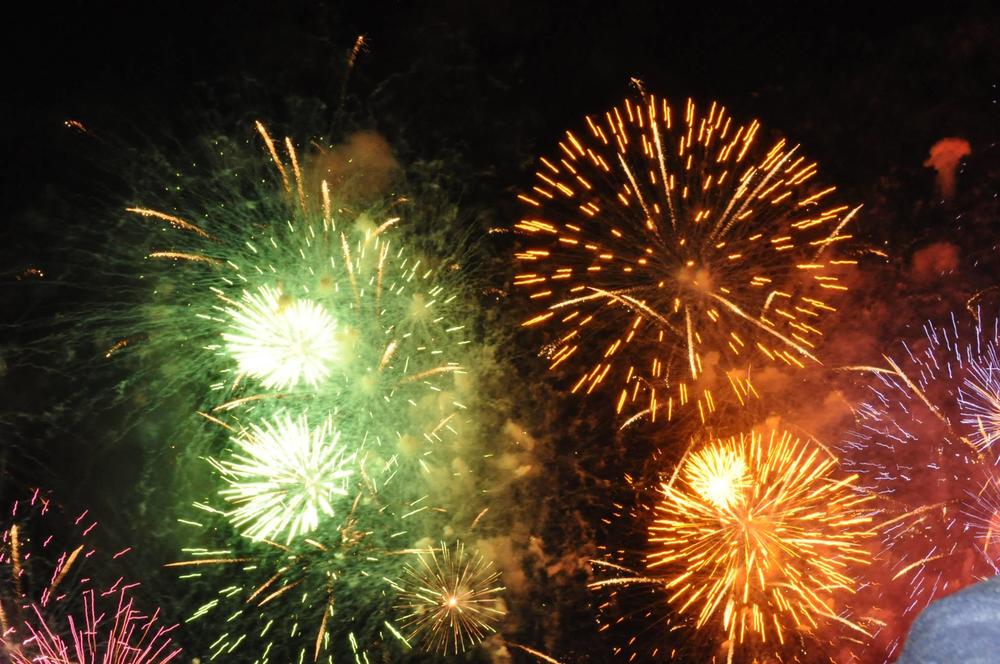 For those interested in getting the seats we got!
Paid-entry seating tickets go on sale every year at the beginning of July. Please see this website for more info.  https://www.biwako-visitors.jp/hanabi/
Tickets are sold both online and at tourism centers.
Paid-entry tickets have assigned seats and are right up close to the fireworks for a great view!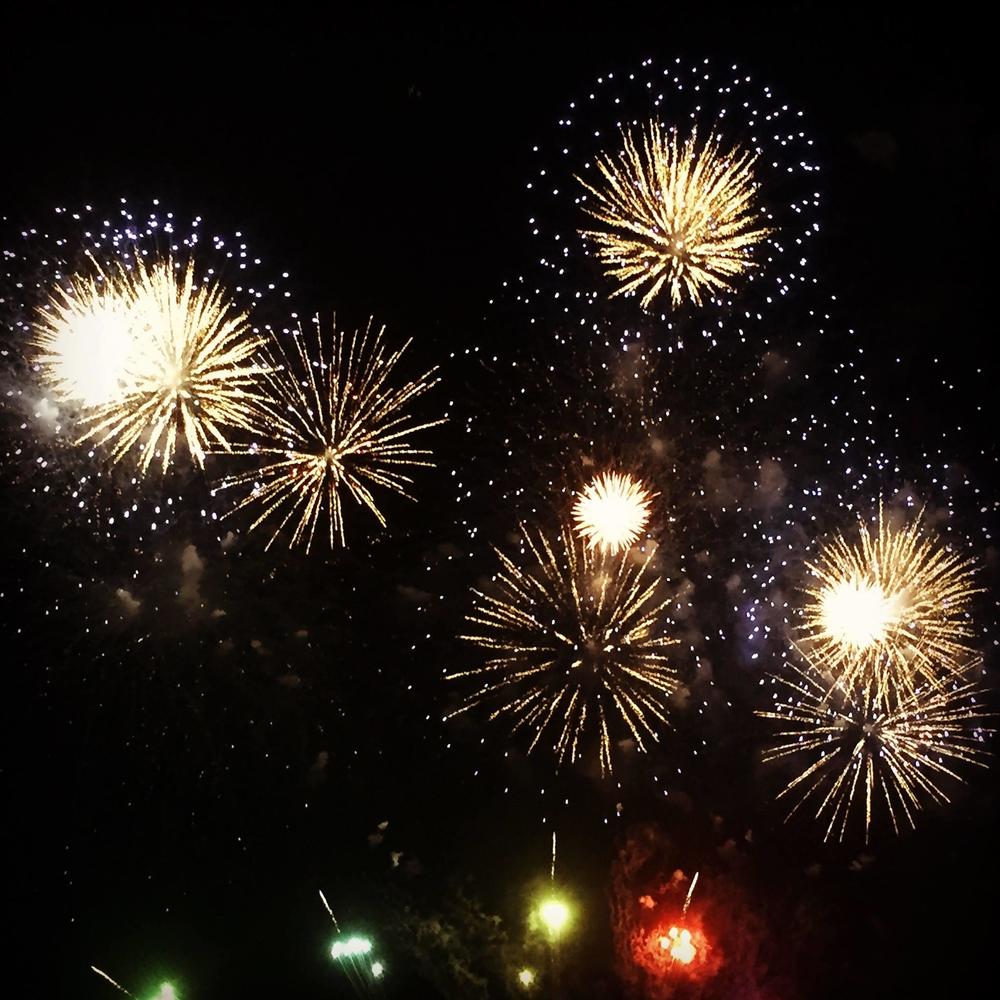 There is of course also free-seating areas where everyone can view the fireworks from. You can access these areas by either JR Otsu or Zeze Station, or by getting off at Hamaotsu via the Keihan Line. My one piece of advice here would be to allow plenty of time to find a seat though as this area is always very crowded, but I definitely recommend that you come and see these fireworks for yourself!