A suncatcher is a small reflective ornament and very popular especially in Europe.
Most suncatchers may include glass and be hung indoors near a window to "catch" sunlight.
Based next to the picturesque Lake Biwa is B&M Techno Service, Ltd where they offer accessories inspired by Japan's largest freshwater lake.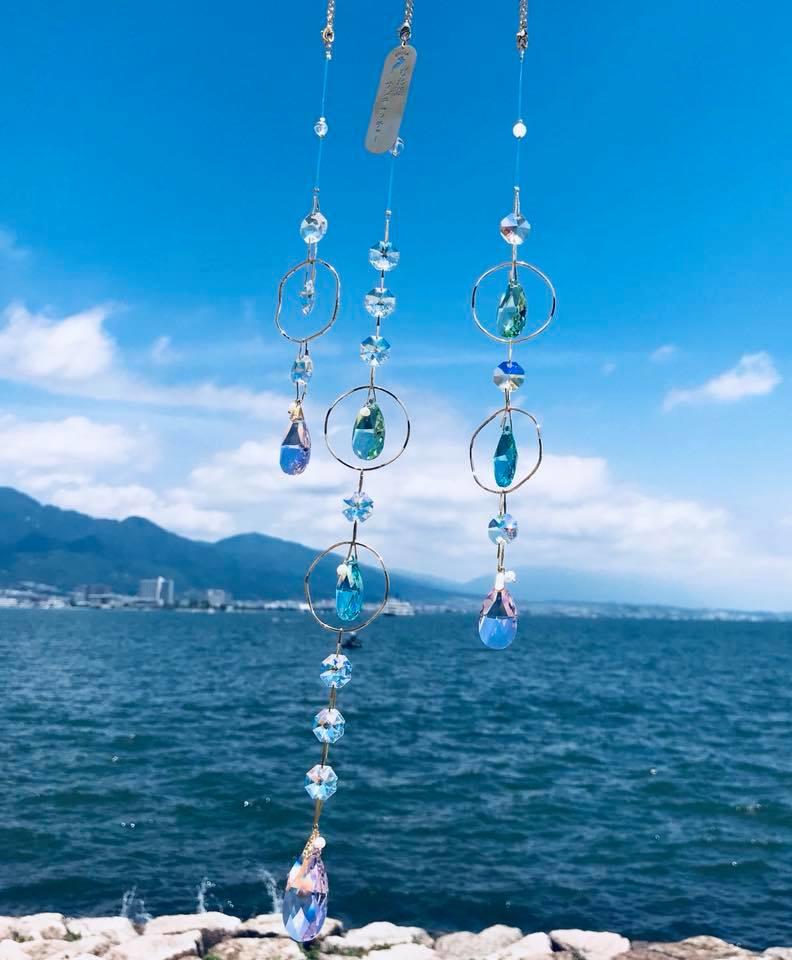 Their suncatchers are using some small Biwa pearl, this pearls are freshwater pearl made in Lake Biwa. Enjoy the beautiful blue hues of Lake Biwa's waters from B&M Techno Service's colourful designs.
B&M Techno Service is also selling more Lake Biwa series products, so please visit their website to see it : https://toharu8888.base.shop/
For more information, please contacct via e-mail : kitamura@bamts.co.jp
---------------------------------------
Inquiry Template
Your Name:
Address:
Country:
E-mail address: