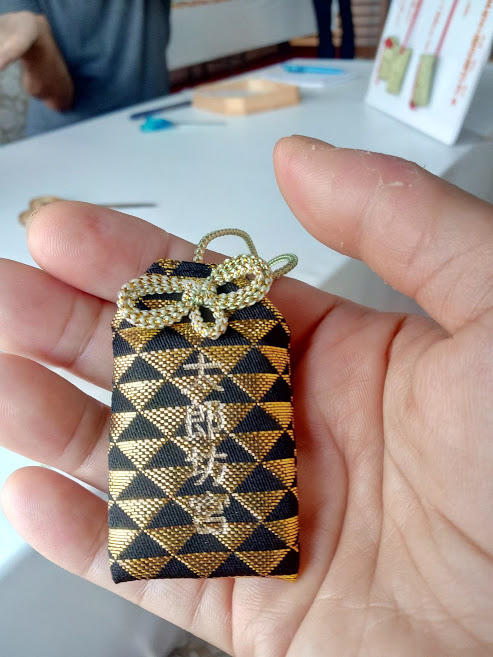 Have you seen "Omamori" lucky charm before?
All over Japan, each shrine and temple you may drop in on sells small Omamori luck charm. They are meant to be put on or in your bag, purse, walle or whever you want, may protect or blessing.
At Tarobogu Jinja shrine, you can make your original own Omamori lucky charm by yourself like this.
Please do not worry about how to make it. Chief priest or shrine maiden will teach you how to make it and instruction board will be show you some step to complete.
So, let's see how to make your own Omamori lucky charm!
Please watch carefully this instruction board here :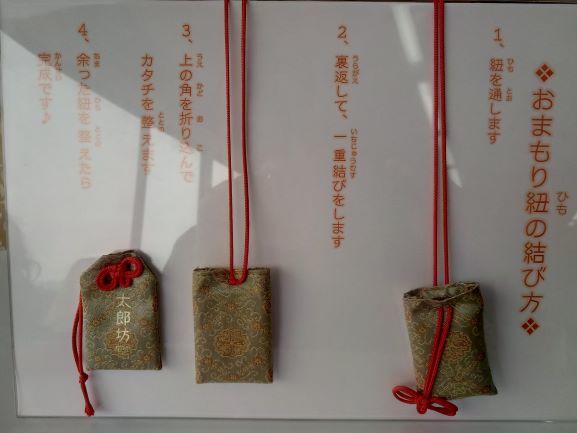 Japanese only.....but please don't panic! As I said, priest or shrine maiden will teach you, but also can not speak any English. But they can show you how to do it. Easy!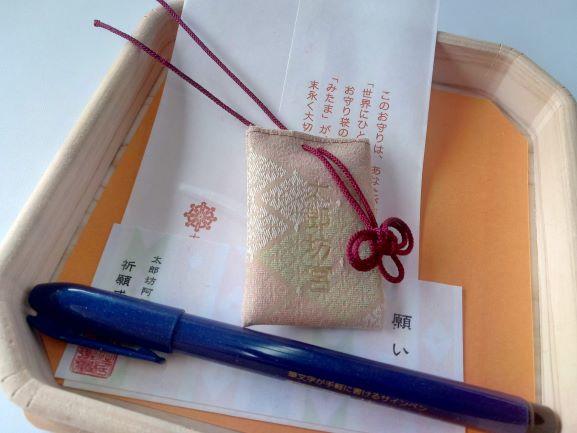 This is a set of Omamori lucky charm making. You can choose your small cloth bag and colour of ribbon by yourself.
Please write down your wish on the paper, it has enough space to write your wishes.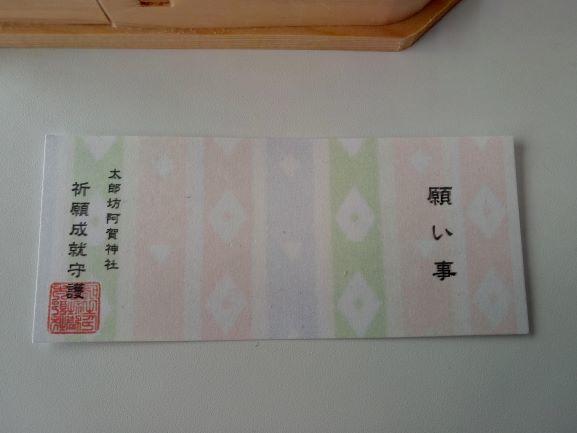 And then, put it into the small bag with Tarobo-gu shrine's God's stone together.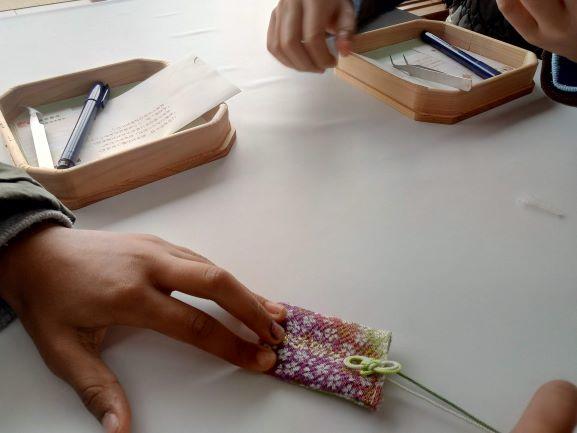 Tight the ribbon .... and completed!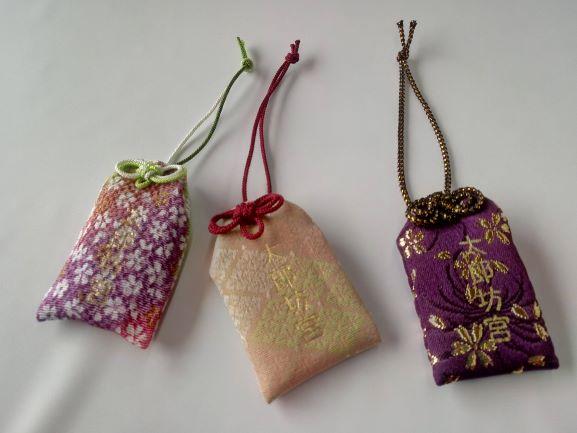 How do you think? My one is middle, and I love it so much.
Tarobogu Shrine is located about halfway up the 350m high mountain, and said to have been founded around 1,400 years ago, it is connected to warding off disaster and bringing good luck and success in business.
Visit Tarobogu Shrine and try making your own Omamori luck charm for your sourvenir in Shiga!
Address
2247 Owaki-cho, Higashiomi City, Shiga
Opening Hours
9:00 - 16:00
Open every day
Inquiries
+81-748-23-1341
Access
Public transportation
Ohmi Railway Yokaichi Line Tarobogu-mae Station 20 min. on foot
Website
http://www.tarobo.sakura.ne.jp/