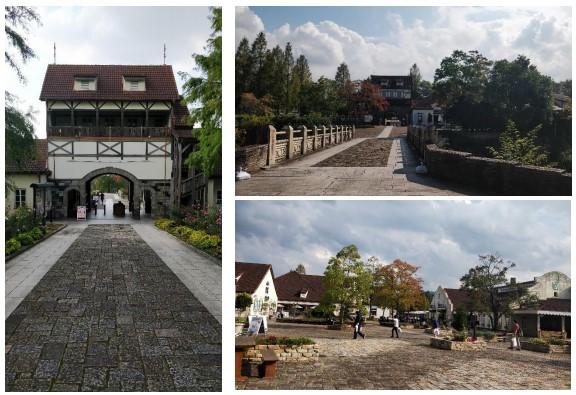 Blumen Hugel or Hill of Blume and in Japanese Blumenooka is a Park and Farm. Where is allowed the entrance of dog's with a necessary documents, because the park holds for the health of yours animals. It's good; you check the website, because there you can find all the information about the park, events and the weather, so you can decide if it's a good day to visit.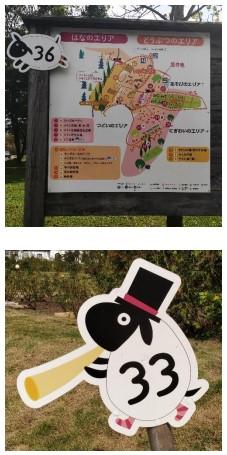 It has a large parking lot, on the other side of the road, you only have to cross the stone bridge, to reach the large portal, accompanied by traditional music, many flowers and trees that have already begun to change color for autumn.
The architecture of the place is very striking and rich; the structure of the park simulates a small traditional German city with graceful constructions.
Every park is signposted, just like on the map, very easy to locate with the help of the sheep traffic signs.
The first point is the Sylvanian Families house, since I was a kid, these cute dolls were already very successful and which continue to hit even the current generation. A large space for children to play, there are thousands of different types.
In this place, also there are clothes similar to the dolls and space to take pictures with them.
In part of the animals, very special space. Here in Blumen Hugel, We can have contact with animals, different from the Zoo of Brazil, where we can only see them from afar and usually through grids. I could see an Alpaca close up for the first time (without taking spit), caressing a baby Kangaroo sleeper and touching a Capybara, the hair very reminiscent of a "Piaçaba" broom where they are made of palm fiber, but in the end Capybara very much resembles a Guinea Pig, very similar behavior.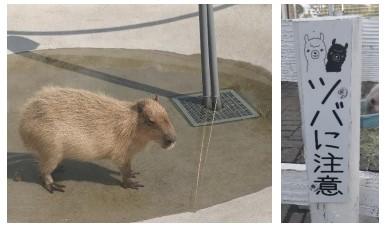 In São Paulo, Brazil, there is a very famous river called Tiete, this river is polluted and once I could see a Capybara family swimming in the middle of all the garbage, it was very sad. But here in the park, they live well and receive a lot of affection.
There is also a space for rabbits, emus, sheep, goats, horses and cattle and in another outside area; we find pigs and two llamas who like to play. Also have other animals, but they were not exposed at the time.
In the area of activities, we have the bow and arrow, where I discovered that I'm not so good for this, but I was able to have a lot of fun. A very high Air Jumping, which gives cold in the belly and a good kart track with many curves, amidst trees, it seems that we are karting in the middle of a forest. On the side of the lake, we saw the big grass slide.
You can also play golf, fishing, or go to the lake where there are various pedal boats, swans, pandas and helicopters. We can find two trains, a green fixed of rails beside the lake and a red motorized one that takes people to make tour by the park.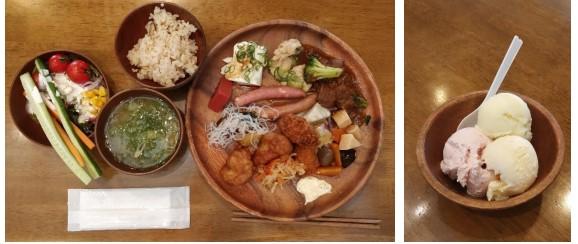 At lunchtime, there is no lack of choice; here are several restaurants, you can make your barbecue here. We were able to enjoy in the Shunki Viking restaurant (7 point in map) with many Japanese food options, accompanied by sautéed potatoes, sausages and salami with sweet mustard as in traditional German cuisine. To compose, one could not miss a baking area, with breads and cakes.
For dessert, we have homemade ice cream, and yogurt, made in the dairy space of the park, where you can see the all process through the glass of each area, and learn in a well didactic way.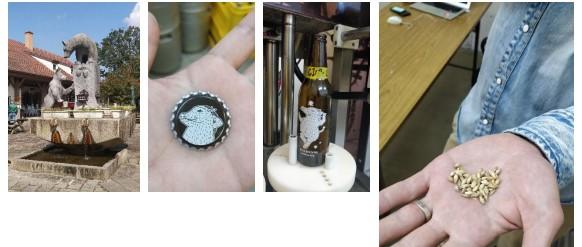 Near the fountain of bears, we can visit craft brewing space, Hino Brewing.
They explained the whole step up to the bottling with custom cap. We were able to try the grains used in the drink, visually reminiscent of a rice, but the taste is sweet and full bodied, with a cereal crunchy.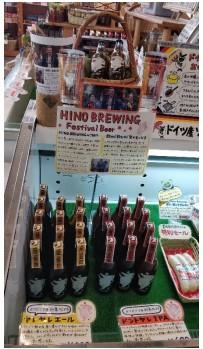 The beers are sold in the two stores of the park, in two versions Yare Yare Ale (citrus note) and Donto Yare IPA (sweeter). In addition to beer, you will find other beverages, snacks, homemade sausages, yoghurts from the own manufacturing and many products imported from other countries by Germany and France.
We also find a handicraft space where you can make some souvenirs like, Herbarium, custom glass pieces, among others.
To finalize in a park, could not miss a souvenir shop, already in the entrance we have many thematic products of Halloween, as well as all the park that is decorated.
We also found many stuffed animals from the farm; toy area, a studio Ghibli special area with Totoro, Ponyo and Kiki and many other things you can imagine.
The park is all decorated, either by the rich range of flowers, at this time of year we find the "sea" of Cosmos, flower among the colors purple, lilac, white and pink. Or by the amusing paintings, scattered around the place, some with humorous concept and others that seen from far and away appear to be window frames. And the detailed stained glass windows, ever on the windows, doors or in specific placement with good light.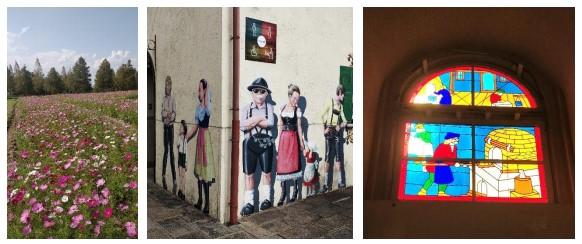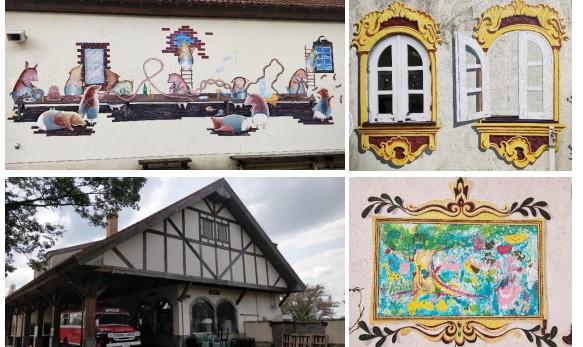 In addition to these attractions, there are many others for children and adults.
Come and have a great day near nature in Blumen Hugel!
(Author : May Hayashi / Biwako Visitors Bureau)