Our trip started at this small and cozy restaurant near Ishiyamadera temple called Koshu!

This place specializes in shijimi gohan (freshwater clam rice) and is quite popular with temple visitors looking for a place to rest while enjoying delicious food.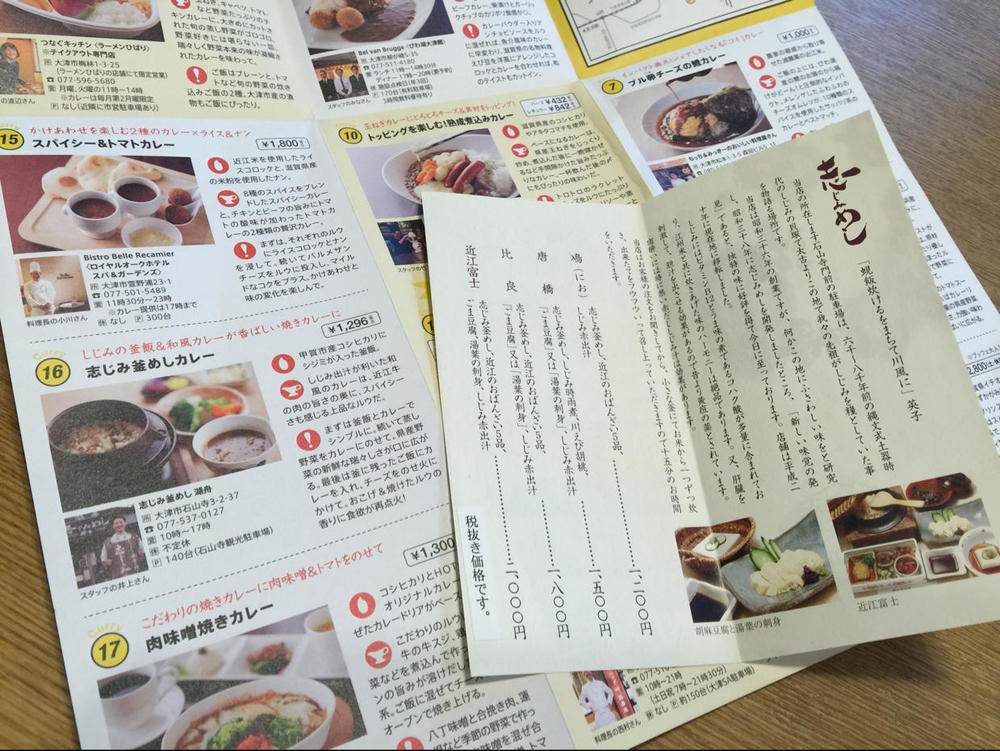 This time we tried Shijimi Kamameshi Curry.
It's one of the dishes made especially for "Otsu Ohmi my curry", a project in which 17 shops in Otsu created new curry recipes using local ingredients.

This particular curry is meant to be eaten in three different ways, one after the other. After waiting about a minute to let the rice rest, we removed the wooden lid of the kama (rice pot) and had our first look at the shijimi gohan!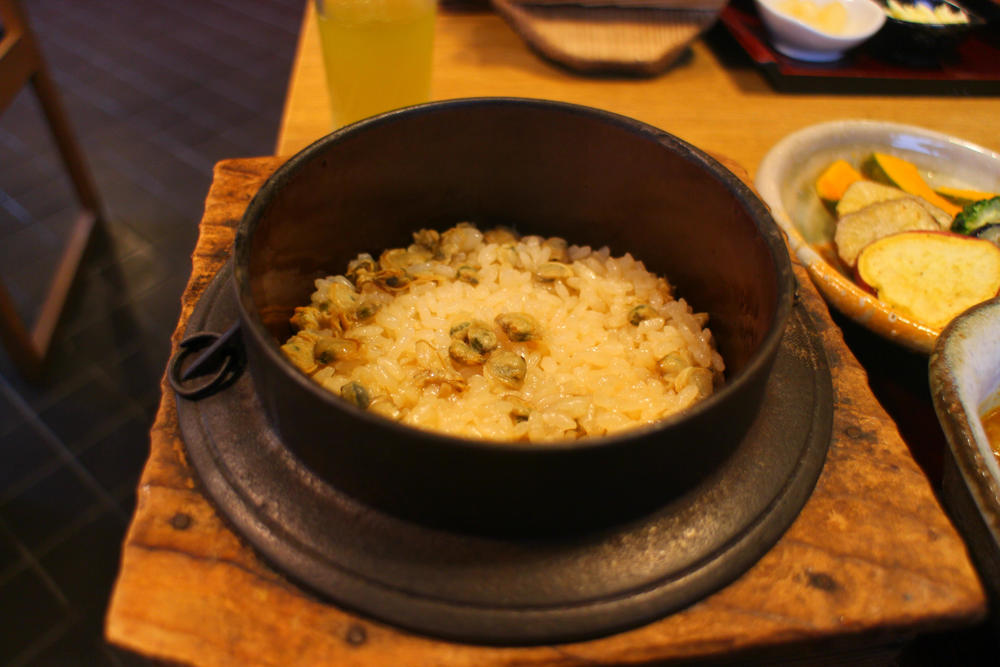 Then we mixed the shijimi and rice together.
Being hungry as we were, we kinda forgot to take a picture of the first way to enjoy this dish, which is to spoon some rice on to the plate and eat it straight.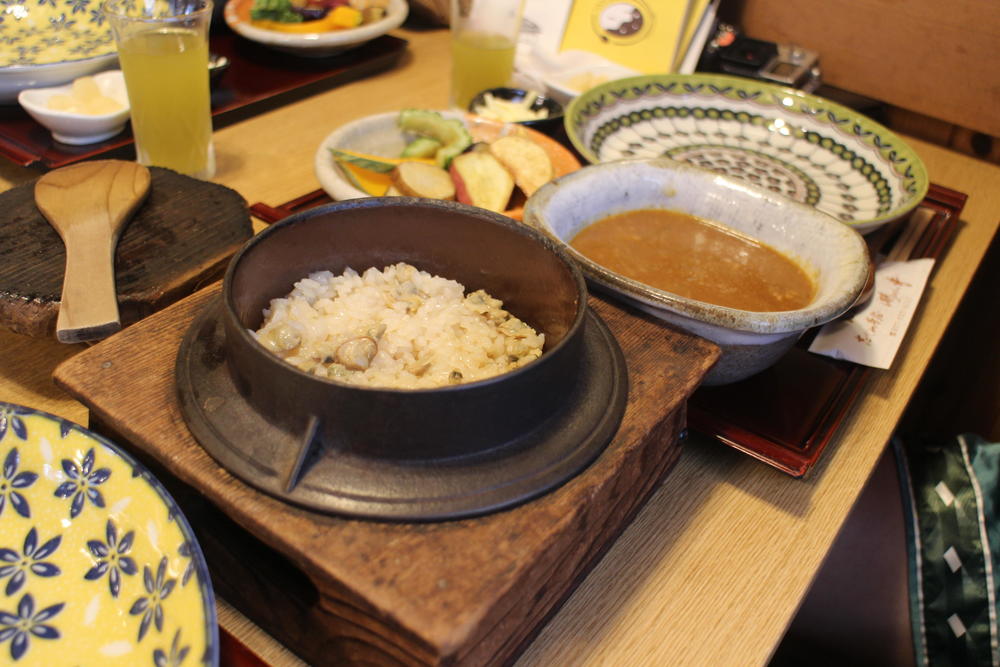 Here's another picture of the whole set. As you can see, it comes with ice-cold green tea, which was refreshing.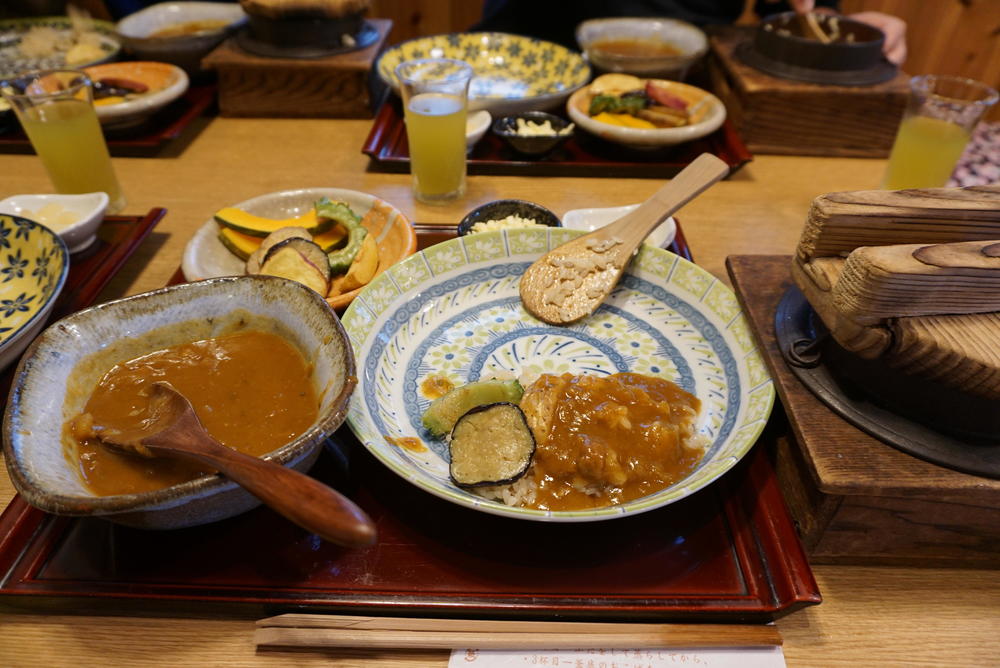 The second way to eat this dish is to pour some curry over the rice...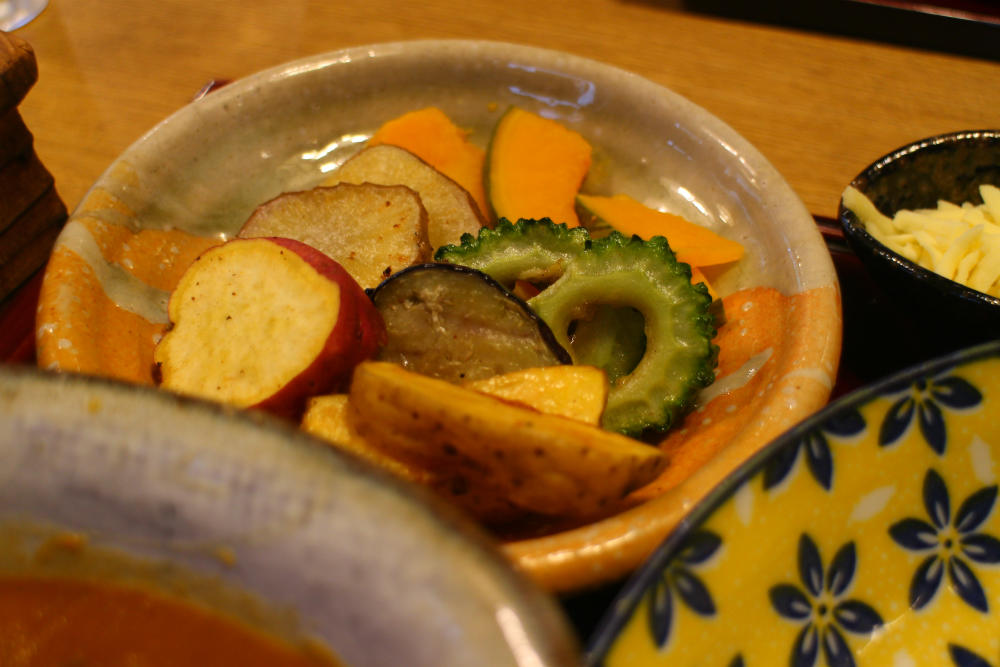 ...and eat it with these lightly roasted and seasoned fresh vegetables, locally grown in Shiga.
This time we had gôya (bitter melon), kabocha (Japanese pumpkin), nasubi (eggplant), and a couple kinds of potatoes.
Oh me! Oh my! The star of the show, the Ôtsu Ohmi my curry.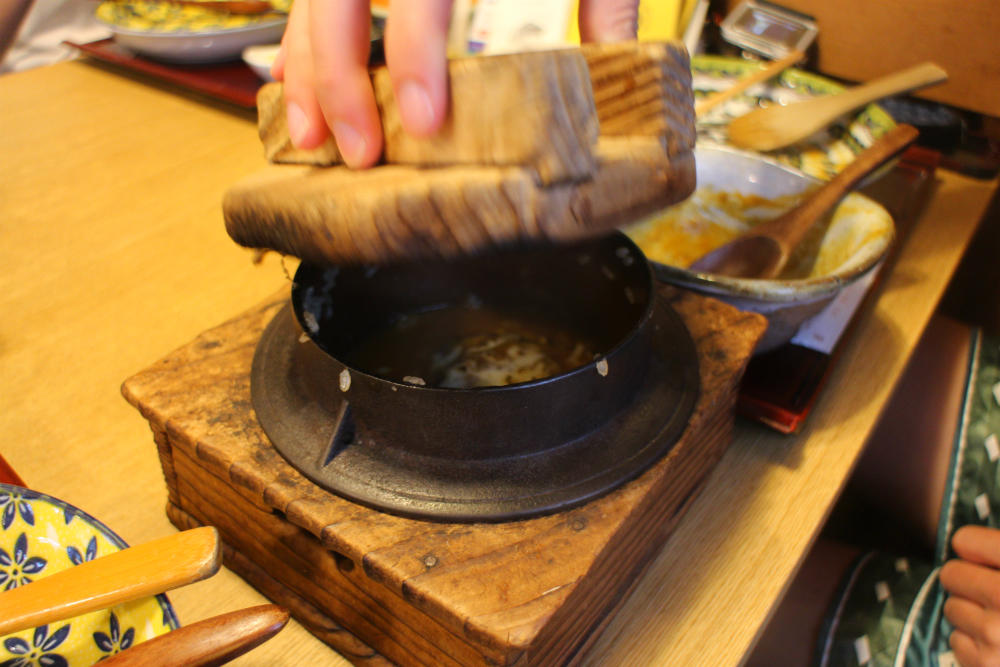 Don't get too excited and eat the whole thing, though: the last way to savor this dish is to pour the remaining curry on the leftover shijimi gohan inside the kama, top it with the remaining vegetables and cheese, put the lid back on...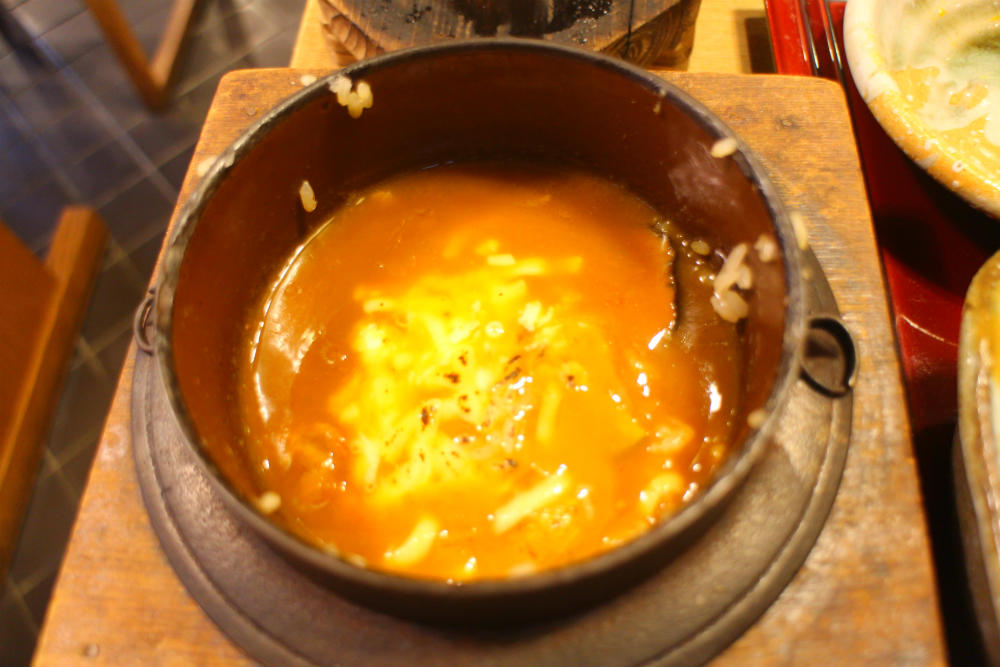 ...and give it back to the waitress, who will cook it to savory perfection.
Yet again, we failed to take a picture, but you just eat it straight from the pot this time.
The crispy rice at the bottom of the pot gives the dish a really nice texture.

After lunch, we took a 15-20 minute car ride to Friendship Adventures!
This is the only place in Japan where you can try River Bugging, a sport which originated in New Zealand and is kinda like rafting in an inflatable armchair.
Here's a picture of us nervously smiling in front of a vaguely threatening sign.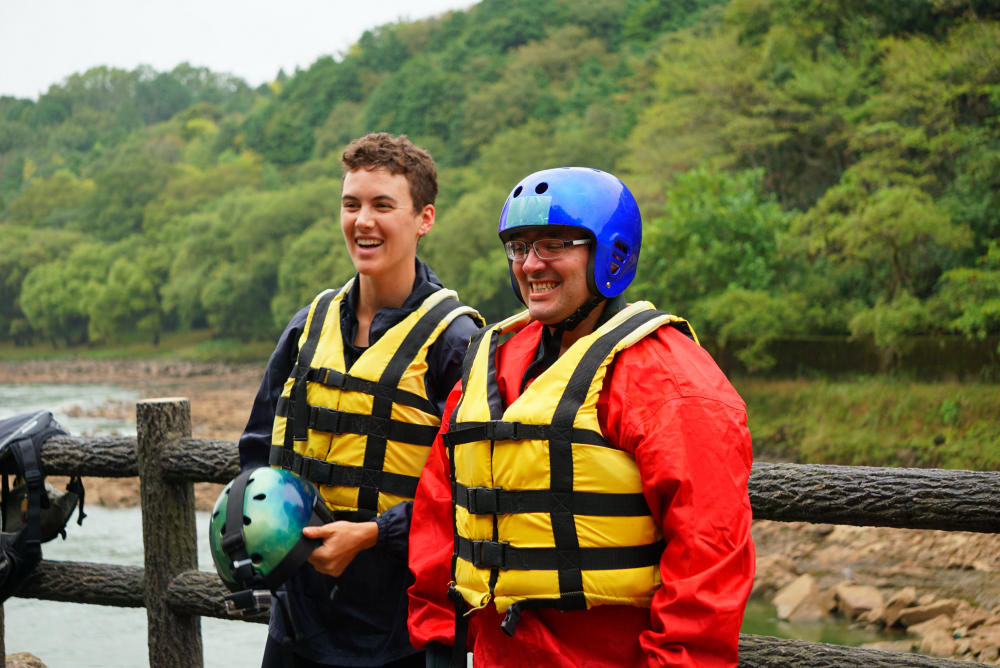 Here we are in full gear: life vest, helmets, wetsuit and a light waterproof jacket. Maddie also had a GoPro attached to her helmet.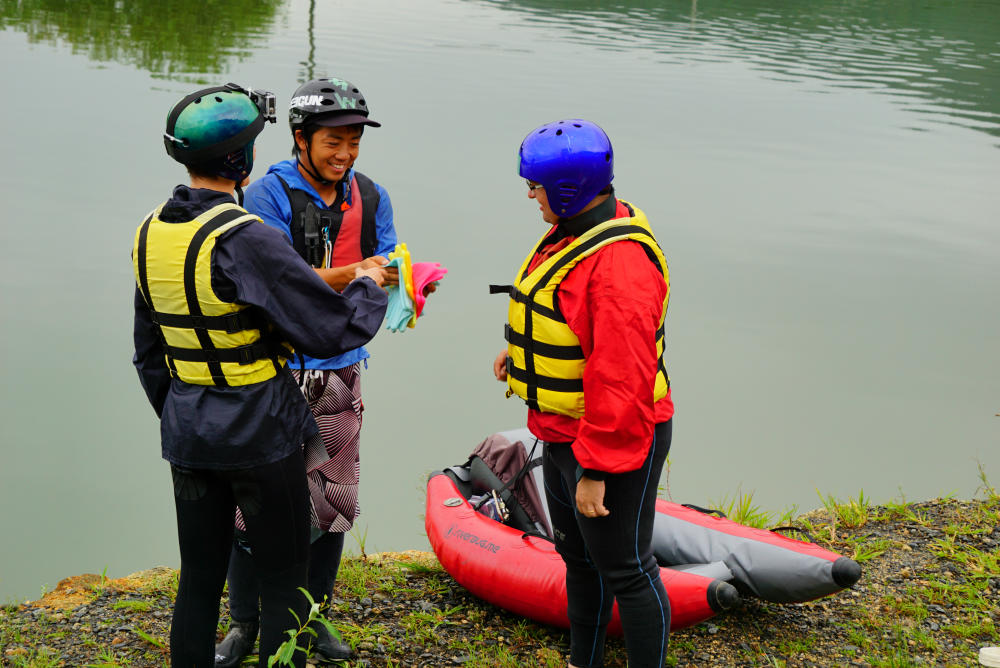 To move while floating you gotta use both hands and feet. Here, we were choosing which color paddle mitts to wear.

In this picture, you can see our instructor Chin giving us some points before we jumped into the river.
Learning how to maneuver the river bug.

Next, we learned how to use the paddle mitts, which are rubber webbed gloves.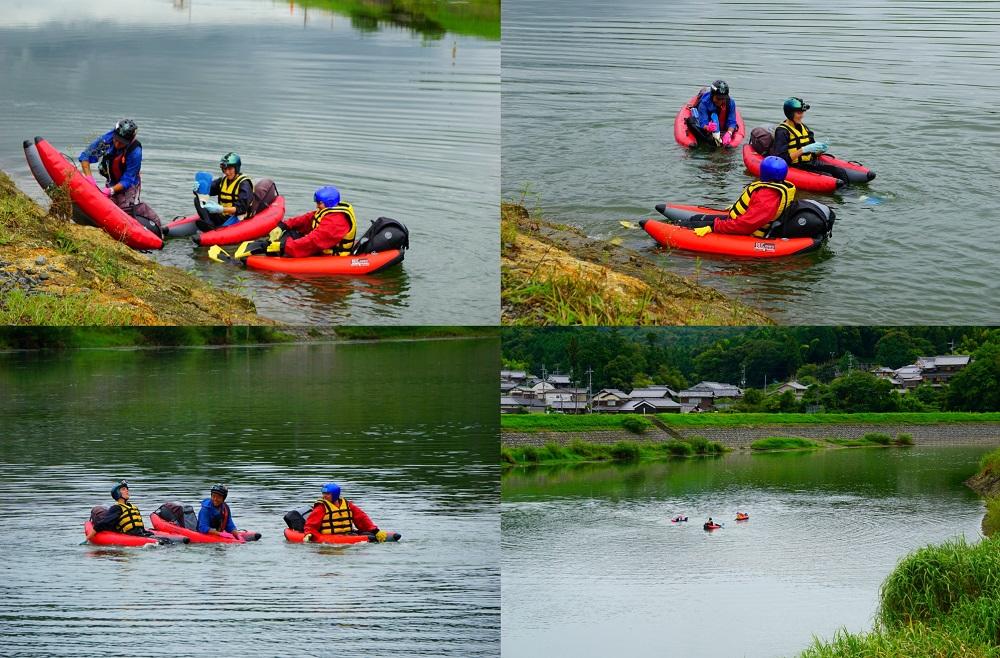 Once we were in our bugs, we had a chance to get used to maneuvering them in calm water.
From the river, you can see the tiled roofs of Japanese style houses and the lush green mountains.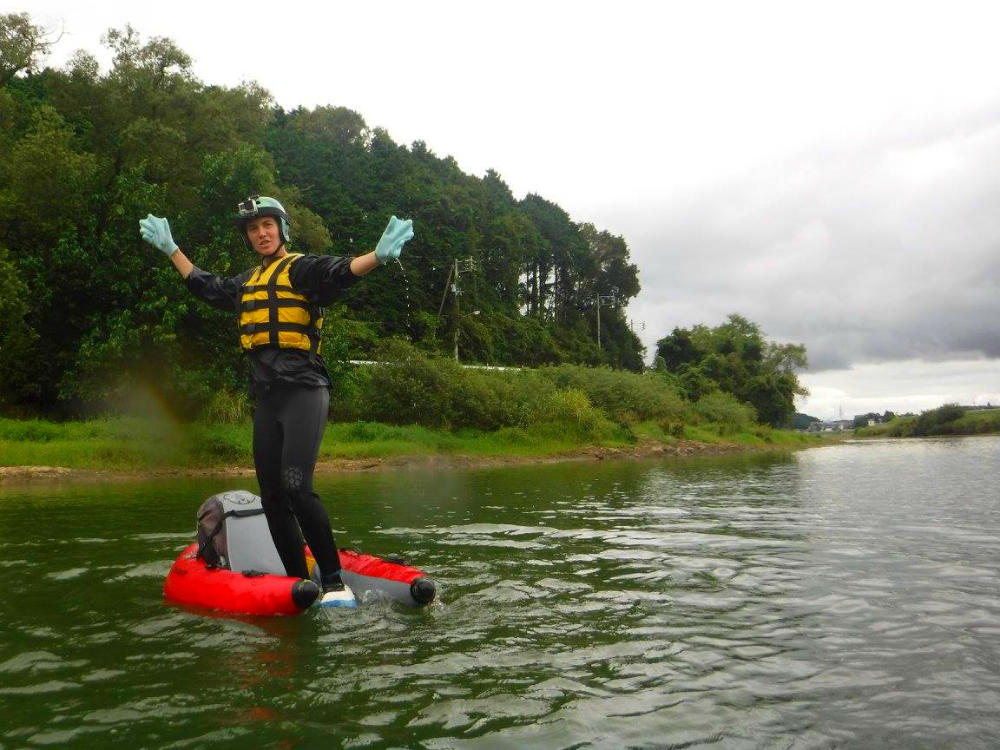 Chin told us that it's actually possible to stand on a River Bug, so we decided to try while we were in calm waters. Here's Maddie!

Roddie on the other hand......had some trouble...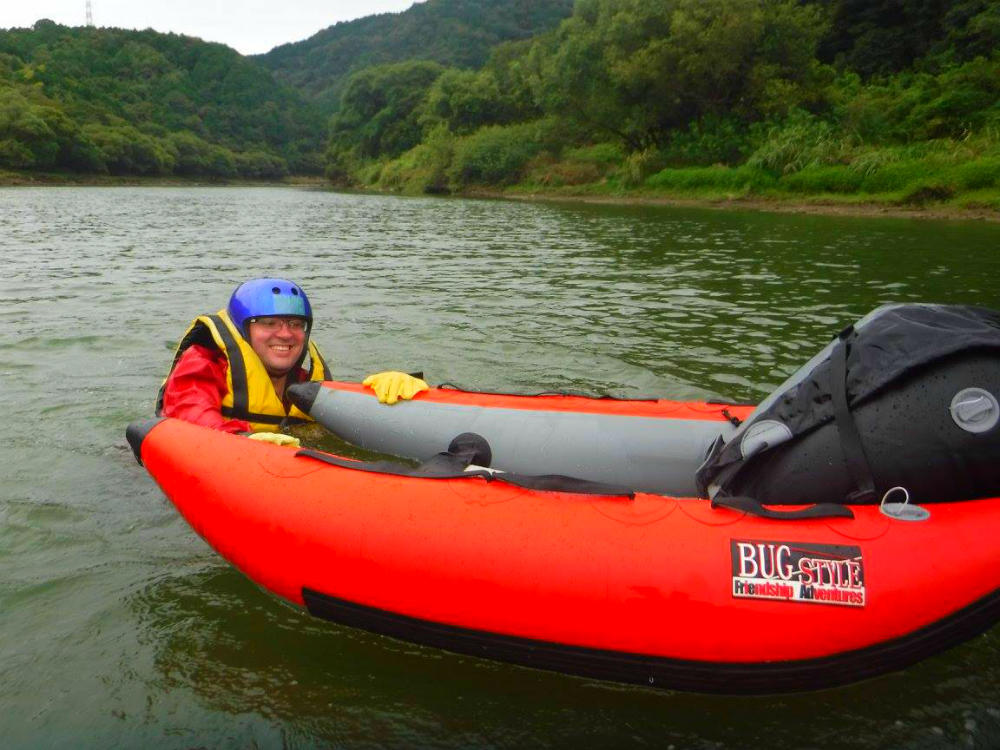 ...but escaped unscathed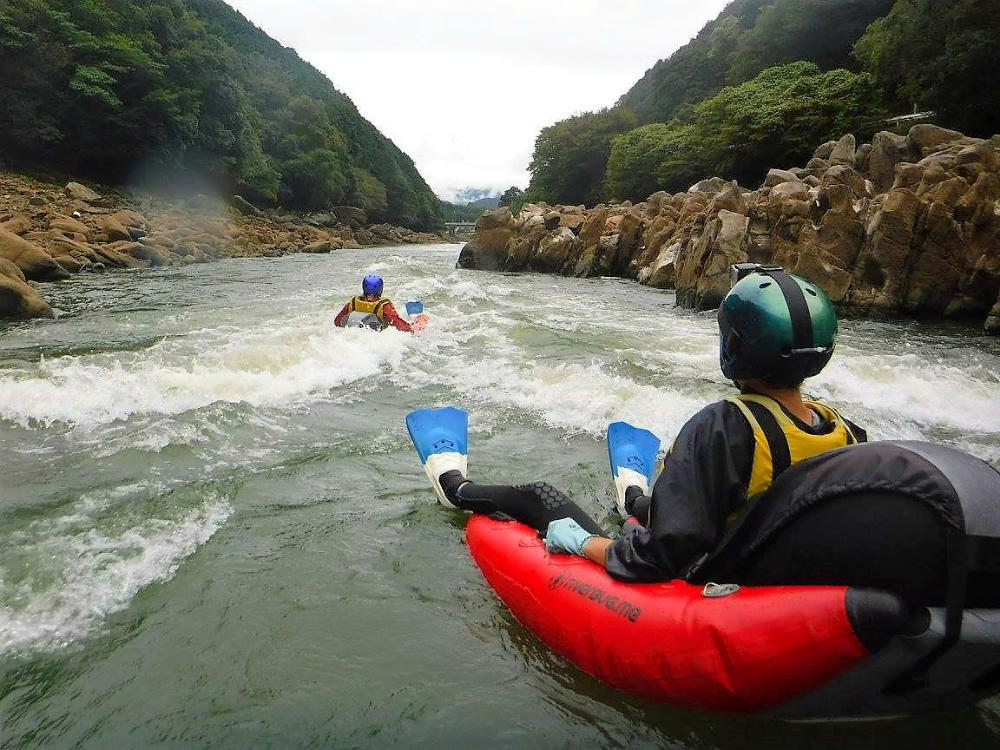 After a brief explanation of how to pass through safely, we finally entered our first rapid.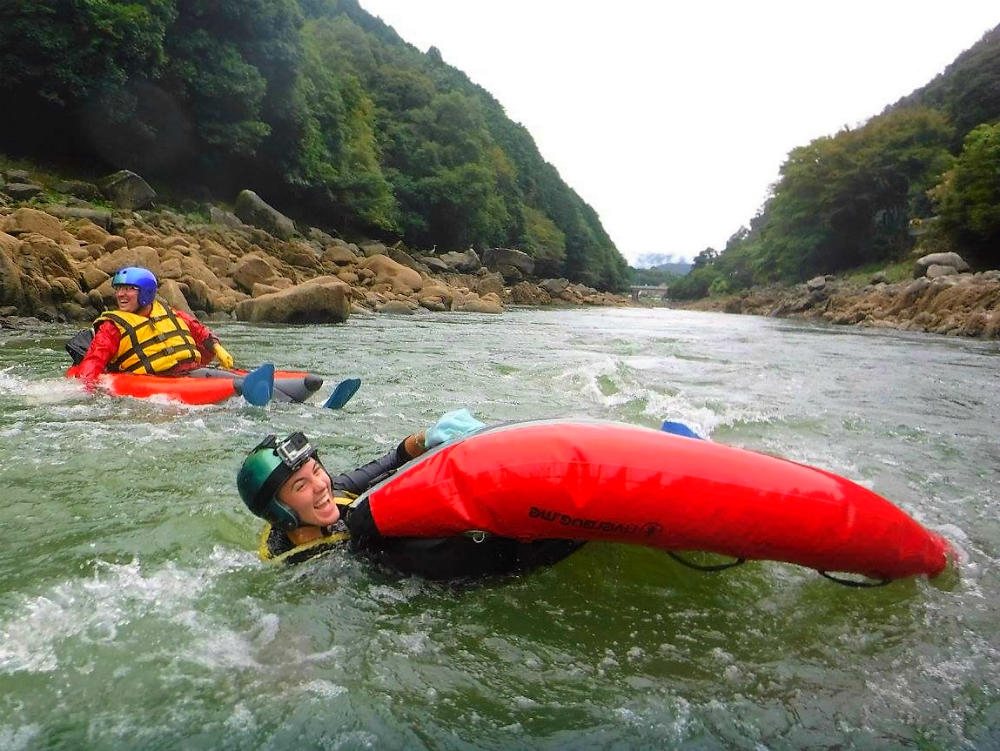 Despite her confident showing earlier, Maddie flipped out almost immediately...

...but recovered and we both made it out alive.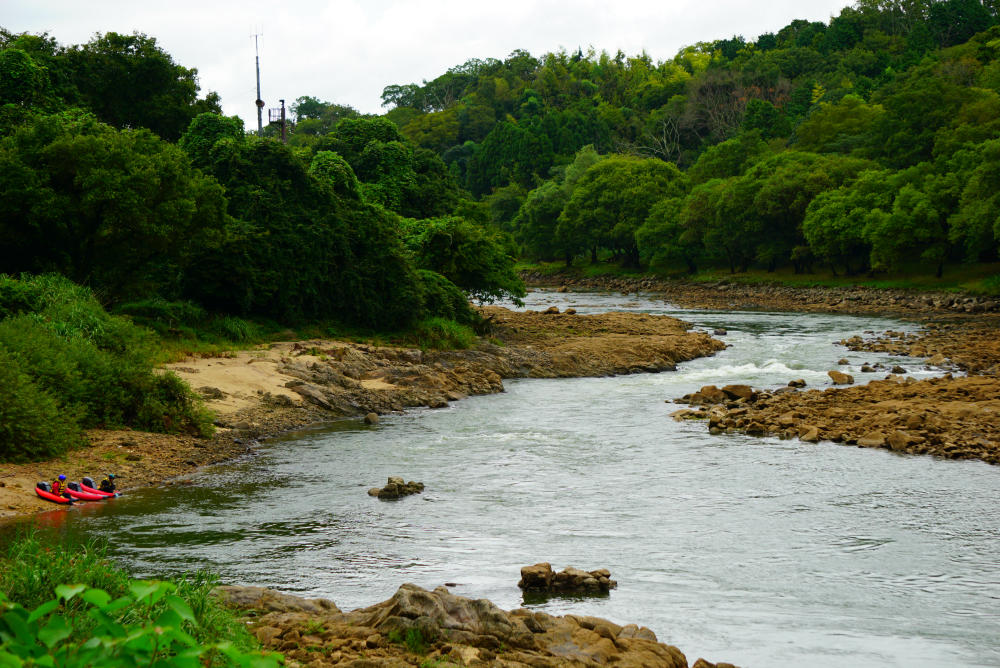 We paused to regroup and enjoy the scenery. (Should I mention that Roddie lost one of his fins? Oops. Well, Chin helped him with a new pair.)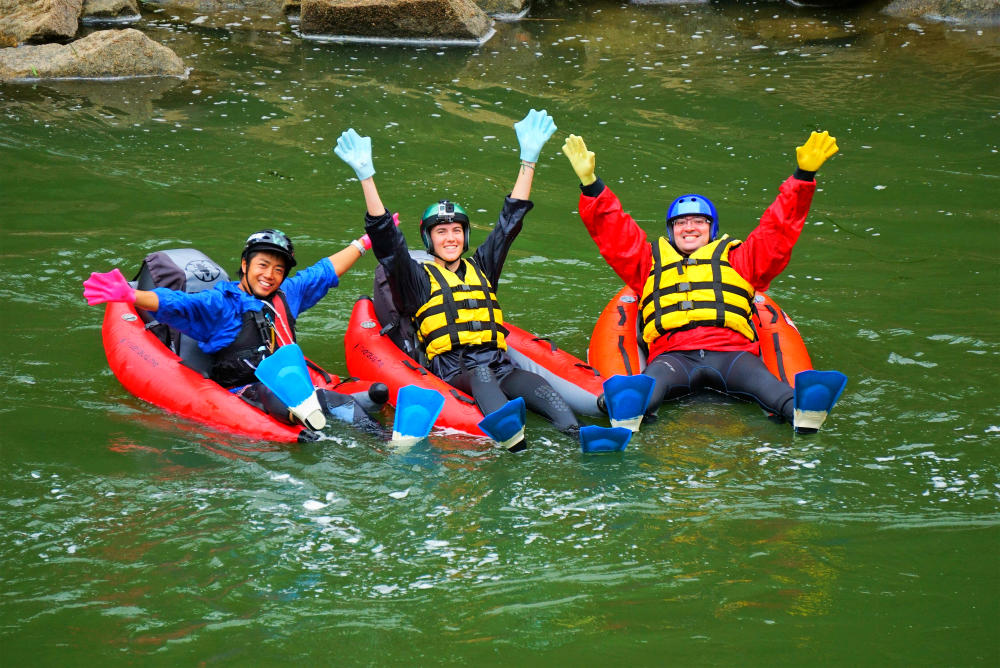 The three of us celebrating our first success.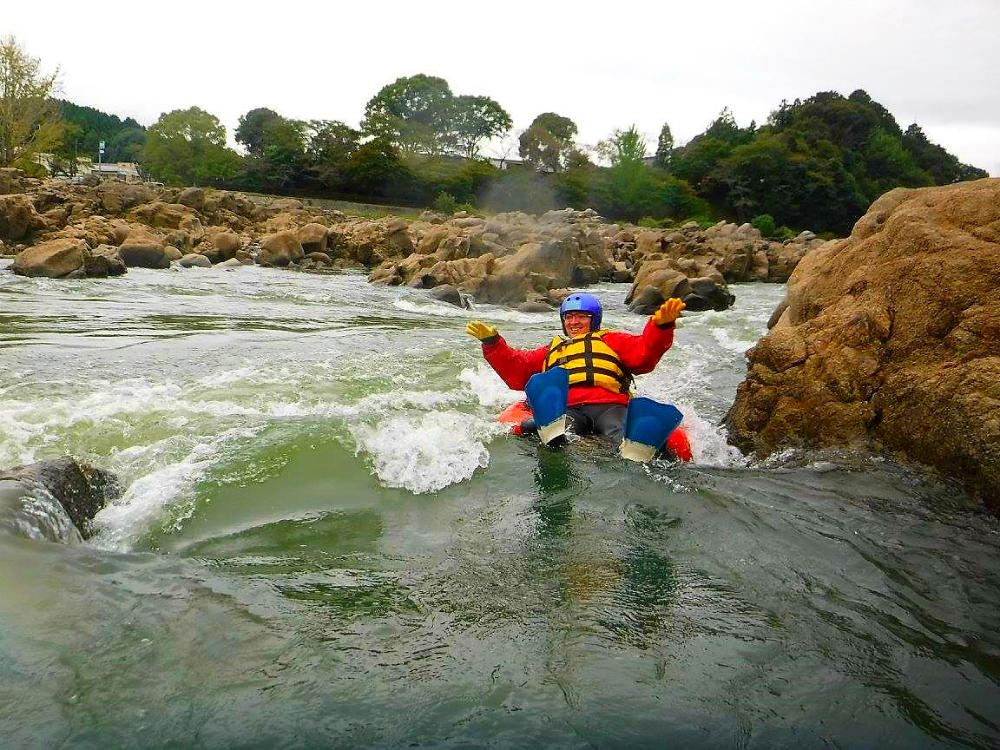 Some rapids were more difficult than others, but Chin always gave us tips in advance and soon we were comfortable enough to try going backwards or sitting on our knees. Chin even surfed one.
He fell out. We laughed. But it was impressive nonetheless.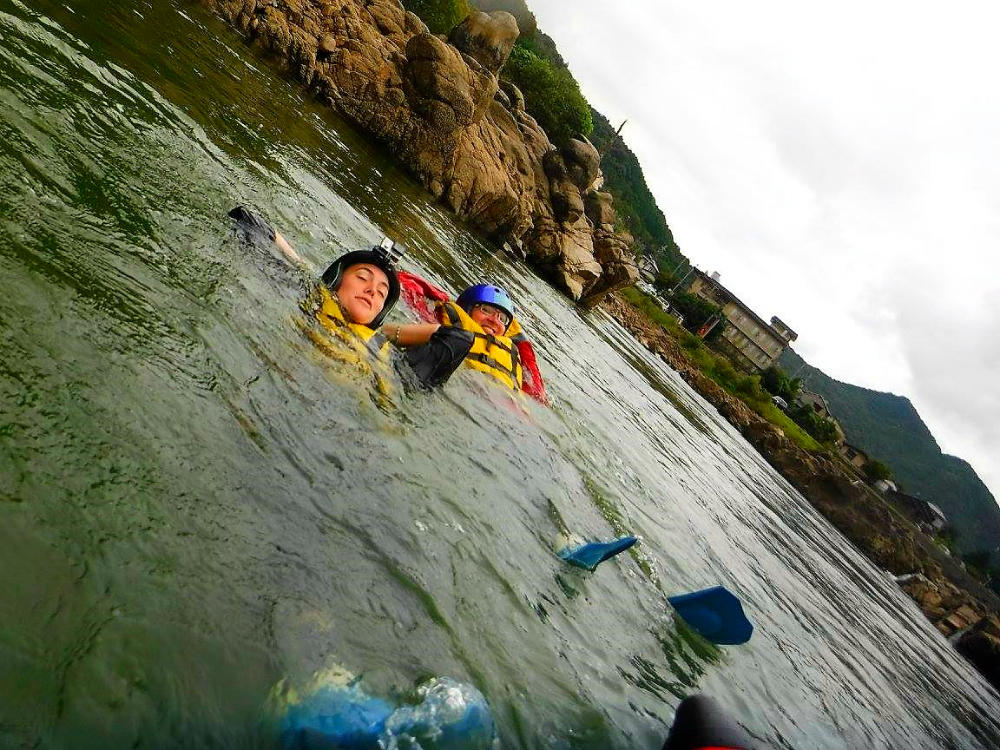 Towards the end of the river there were no rocks and it was deep enough for us to float around without the bugs.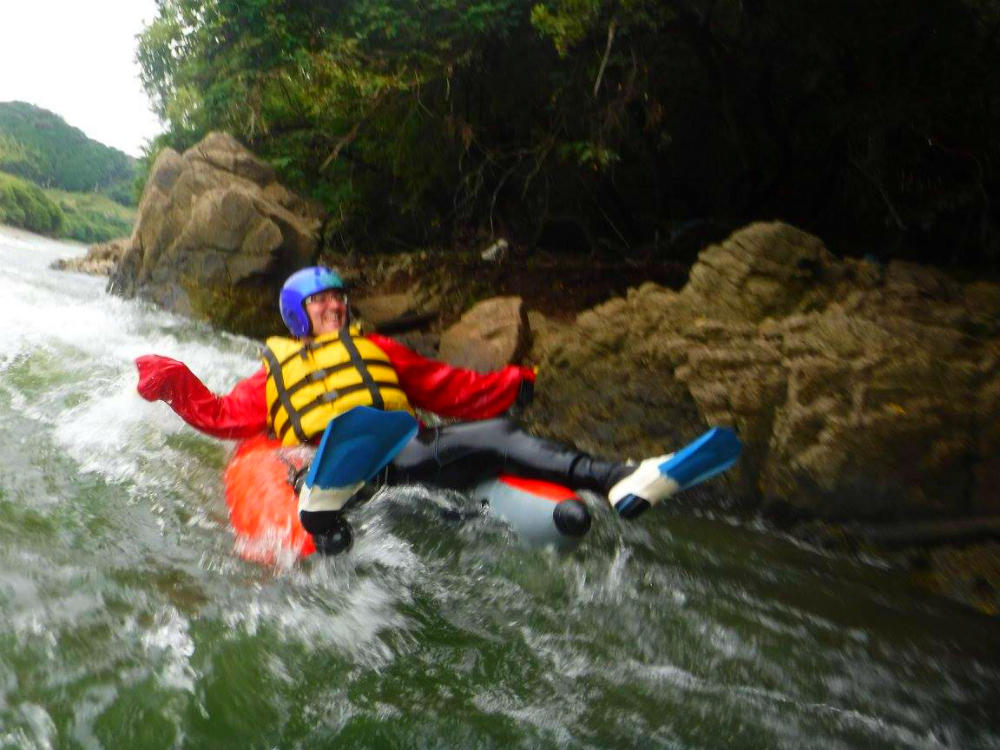 Some more action before the end of our adventure.
I'm not posting the photo that shows the exact moment I fell out. I'll leave that to your imagination.

Back at the base camp! Most of the rapids in Setagawa are beginner level, so it is great place to start.
The staff is friendly and knows their stuff. This was the best adventure we had in Shiga so far, and we totally recommend it.