Japanese cuisine offers a variety beef dishes, including Sukiyaki and Shabu-Shabu (hot pots) etc,. Over 200 brands of Japanese beef, the most highly regarded are Matsuzaka beef, Kobe beef and Omi beef, known as the Japan's Top 3 Wagyu brands said with over 400 years.
While Kobe beef may be better known internationally, it's actually Omi beef, which uses Japanese black cattle grown in Shiga Prefecture that has the longest history of the 3 brands.
Omi beef comes from carefully selected stock cattle bred in the abundant nature around Lake Biwa in Shiga Prefecture.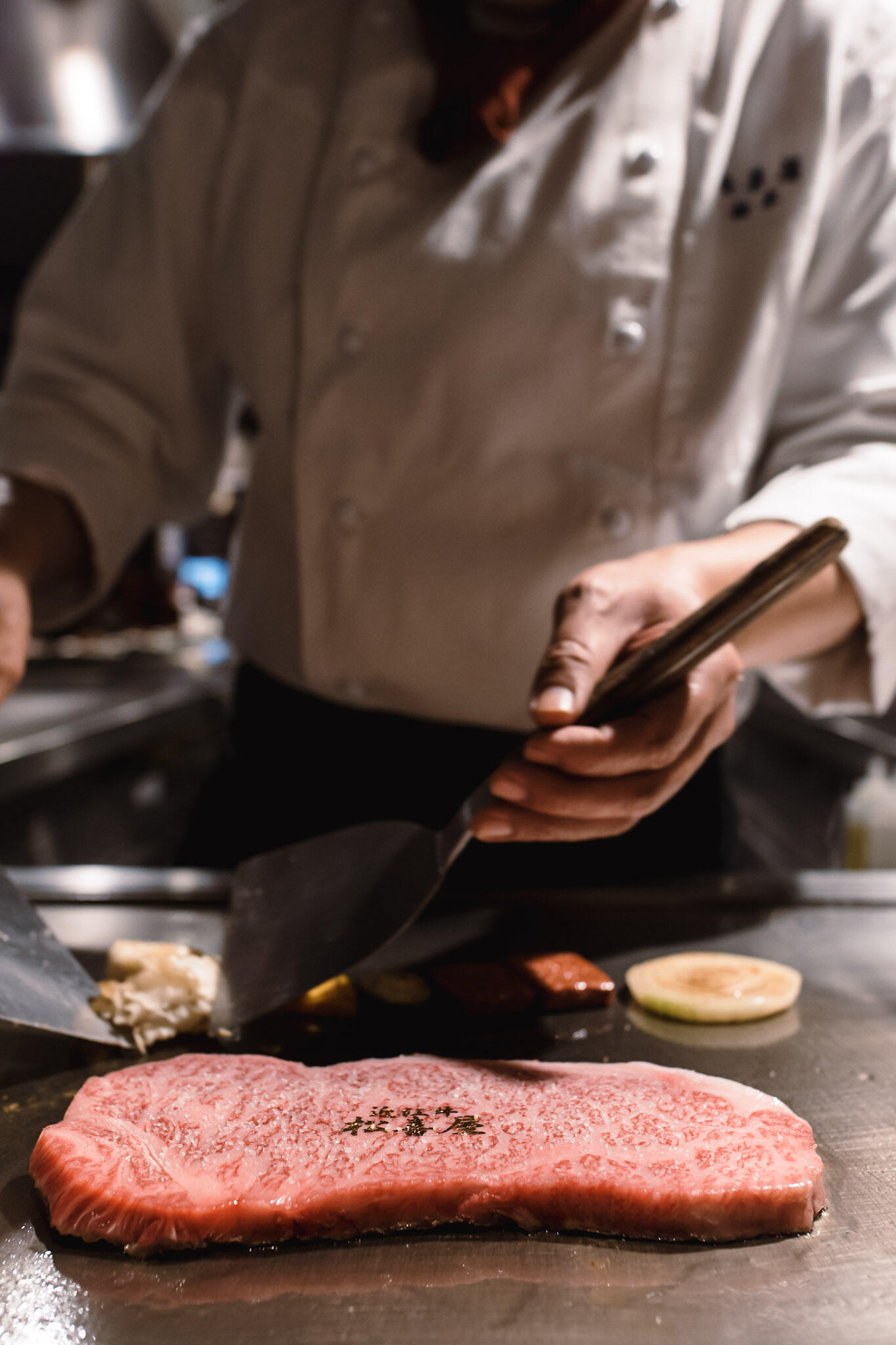 Many Omi beef fattening farmers carefully selected and use domestic feed with assured safety, such as straw of Omi Rice. Rice straw fed to the cattle will eventually become compost that cultivates Omi Rice, and its straw will again be fed to cattle.
The human and eco-friendly, sustainable cycle system that combines crop cultivation and livestock farming is formed within the Shiga prefecture.
Though it may not be as internationally famous as Kobe beef, Omi beef is regarded as a beef brand to be carefully appreciated by those in the know. Enjoy the extra special flavor, tender sweetness and mellow aroma even mesmerized Shoguns of Japan.
Omi beef is ranked as one of the three great Japanese beefs. Taken from cows reared amid the verdant natural environment of Shiga, this beef has also started to be exported overseas in recent years and is gaining further fame. Here you'll find an introduction to some of the many restaurants at which you can enjoy Omi beef, be it as a juicy steak, sliced into strips or even parboiled.
https://en.biwako-visitors.jp/spot/eat/38