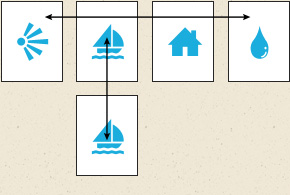 In this application, when the article is displayed horizontally, you can flip the pages by sliding your finger from one corner of the screen to the other, as you would flip the pages of a magazine. If the article is displayed vertically, you can turn the pages by sliding your finger from the top to the bottom of the screen.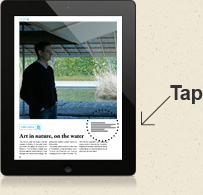 If a specific tourist spot catches your interest, you can tap on its information, and it will launch the application Google Maps, where you will be able to see its whereabouts and how to gain access to it from your current location.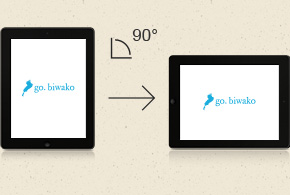 By pinching the screen, you can magnify or reduce the page. If you are on an iPad, by rotating your tablet, you can see the content of the articles in a portrait layout or a landscape layout according to your preferences.